Conquering COVID-19 Struggles as a Young Attorney
Conquering COVID-19 Struggles as a Young Attorney
For those who have been fortunate enough to retain their jobs in the midst of mass layoffs, the challenges of working remotely for an extended period of time have been unprecedented.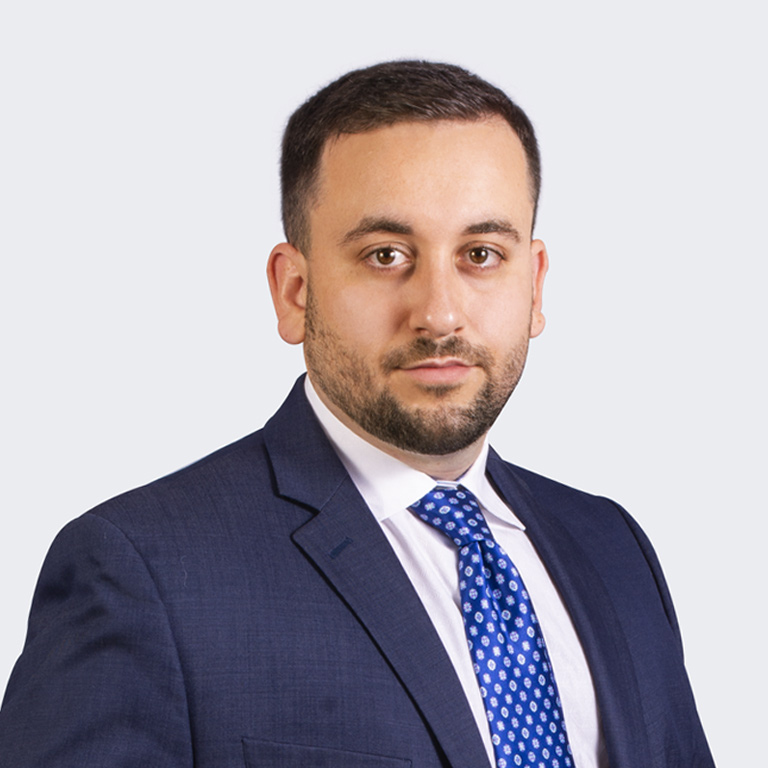 The effects of the COVID-19 pandemic have been widespread. We have all been impacted one way or another by the virus—whether directly or indirectly—physically, mentally or even financially. For those who have been fortunate enough to retain their jobs in the midst of mass layoffs, the challenges of working remotely for an extended period of time have been unprecedented. The lack of organic human interaction takes a toll psychologically, and the normalization of the home office has left many feeling burnt-out because the line between work and home has been brutally distorted. Acknowledging this reality is important, but even more important is the way that we handle what the world has thrown at us when navigating the storm: maintaining a positive outlook along with the will to work outside of our comfort zone.
Working Efficiently
Working as a young associate is challenging enough without office closures. But these challenges also present opportunities; namely, the chance to shine. The lack of immediate access to supervising attorneys forces you to make decisions in a bind and attack drafts more aggressively. Working remotely allows for more independence in day-to-day decision-making, and less deferral to more senior attorneys for issues that arise on your files.
To accelerate your development and maturity, consider what negatives you can spin into positives. For example, many no longer have to commute into work, and although that means missing out on many of the typical in-office interactions, the time savings are certainly advantageous. These extra couple of hours can be used to plan your day in greater detail—if you have a detailed attack plan going into each day, you will work with improved efficiency. Improved efficiency will lead to better work product, and in turn, more recognition for your efforts.
Staying Engaged and Avoiding Burnout
However, when your daily commute consists of traveling from your bedroom to your living room, the lines between your personal and professional lives are blurred. The most important exercise for avoiding the burnout associated with this new phenomenon is simple in theory: create barriers. Though easier said than done, creating clear barriers allows you to give adequate attention to each aspect of your life.
Create a zone of productivity. If you can get into a routine of getting dressed in the morning and leaving your house to work elsewhere, whether in your empty office (if it is safe to do so and company policy allows for it) or a location close by with Wi-Fi access where you can get setup, do it! The change in environment and physical separation from your job and the rest of your life will alleviate some of the mental burden. If leaving your home is not an option, you should designate an area of your home to treat as your "office" and once you wrap up with work for the day, leave your "office" and enjoy the rest of your day from other areas of your home. The idea remains the same—you need to associate work with a consistent location, so you are better able to disconnect when off the clock.
Know when to disconnect. Having access to work from home creates the temptation to work at all hours of the day. Once you've reached a good stopping point for the day, it is vital that you log out of the system. Unless you are working against a strict deadline, you can leave a task for the next day. Detaching after a good day's work and shifting your focus onto other aspects of your life will allow you to come back refreshed for the next day.
The Onus Is on You
When your work environment leaves you isolated from the rest of your team, feelings of helplessness are commonplace. If you're a litigator, offices and courthouses may be empty, but the figurative "piles" of work have not disappeared. With office visits to the partner down the hall likely out of the question, associates are left with two options: hope your supervisors reach out to you or contact them yourself. Waiting around for supervising attorneys to reach out to you on any given day may be unwise, especially if you have looming deadlines to meet. Accordingly, you need to be the one to reach out when you seek answers to pressing questions.
To that end, pick up the phone! Younger generations may feel more averse to calling peers, leaning on emails and texts as a crutch. But, when you are in a bind, nothing is more efficient than calling someone on the phone when you need quick answers. If the person on the other end of the call cannot physically speak with you at that moment, they will likely see your missed call before they see an email and the odds of getting a response faster are amplified. The best part is – you can express your personality when calling someone instead of emailing. This will help nurture your existing relationships in a time where human contact is lacking.
You can emerge from this pandemic as a better, more efficient lawyer—just take advantage of added time and be assertive.
Reprinted with permission from the October 1, 2020 edition of Daily Business Review © 2020 ALM Media Properties, LLC. All rights reserved. Further duplication without permission is prohibited, contact 877-257-3382 or reprints@alm.com.