Experienced Insurance Coverage Attorney Pedro Ortiz Joins RumbergerKirk
Experienced Insurance Coverage Attorney Pedro Ortiz Joins RumbergerKirk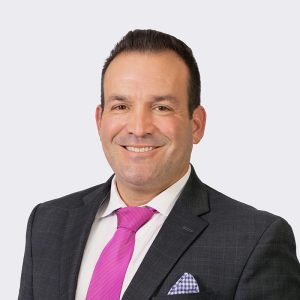 MIAMI, Fla., August 30, 2022– RumbergerKirk welcomes Pedro M. Ortiz to the firm's Miami office. He will serve as of counsel and focus his practice on insurance coverage. In this role, he will assist insurers in all aspects of coverage disputes from pre-suit investigations and coverage evaluations to responses to civil remedy notices, declaratory judgments and bad faith litigation. He represents property insurers throughout Florida in first party coverage matters regarding claims for windstorm, fire, mold, theft, and water losses.
Prior to joining the firm, Ortiz worked as managing litigation counsel for a property and casualty insurance company, where he oversaw and managed the company's South Florida in-house legal department. He brings more than 19 years of in-house litigation experience to the firm. Ortiz has extensive experience providing and implementing litigation strategies for handling claims from inception to resolution, including all aspects of the discovery process, mediation, arbitration and trial.
"Pedro's in-house litigation experience will be a great asset for our clients and he will also be an excellent mentor for our associates," said Scott Sarason, administrative partner in RumbergerKirk's Miami office.
Ortiz graduated from Inter-American University of Puerto Rico School of Law in 2002 and earned a bachelor's degree in management from Inter-American University of Puerto Rico in 1999.
"I was drawn to RumbergerKirk's excellent reputation within the legal industry, but more importantly to the firm's strong culture. I am glad to be a part of the RumbergerKirk family," said Ortiz.
RumbergerKirk provides litigation and counseling services in a wide range of civil practice areas, including product liability, commercial litigation, construction, real estate, intellectual property litigation, securities litigation, labor and employment law, bankruptcy, insurance coverage, professional liability and administrative law. Offices are located in Orlando, Tampa, Miami, Tallahassee and Birmingham, Alabama.