Lunches for Frontline Workers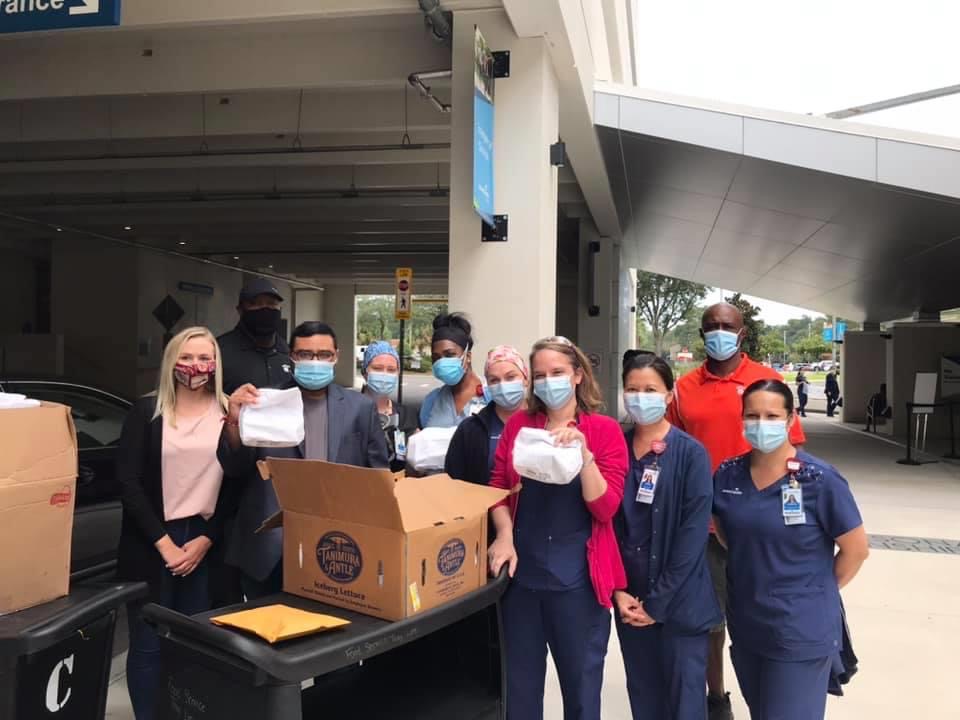 The Tampa office treated frontline workers at AdventHealth Tampa to lunch last week. Tampa attorney Rebecca Arends coordinated the effort. She was inspired to help a friend of hers, Kuleen Shah, who has been delivering lunch every Wednesday to those heroes who are working so hard during these unprecedented times.
"He specifically uses local restaurants that have been suffering financially due to COVID-19," she explained. "Initially, I was trying to raise $100, but in the end we raised $300 which provided 60 lunches to the ICU nursing staff," she explained.
To add to the excitement, Dexter Jackson, Tampa Bay Buccaneers 2003 Super Bowl MVP, stopped by to help deliver the meals.