Rebecca Arends Receives the Tampa Bay Chamber's Emerging Leader of the Year Award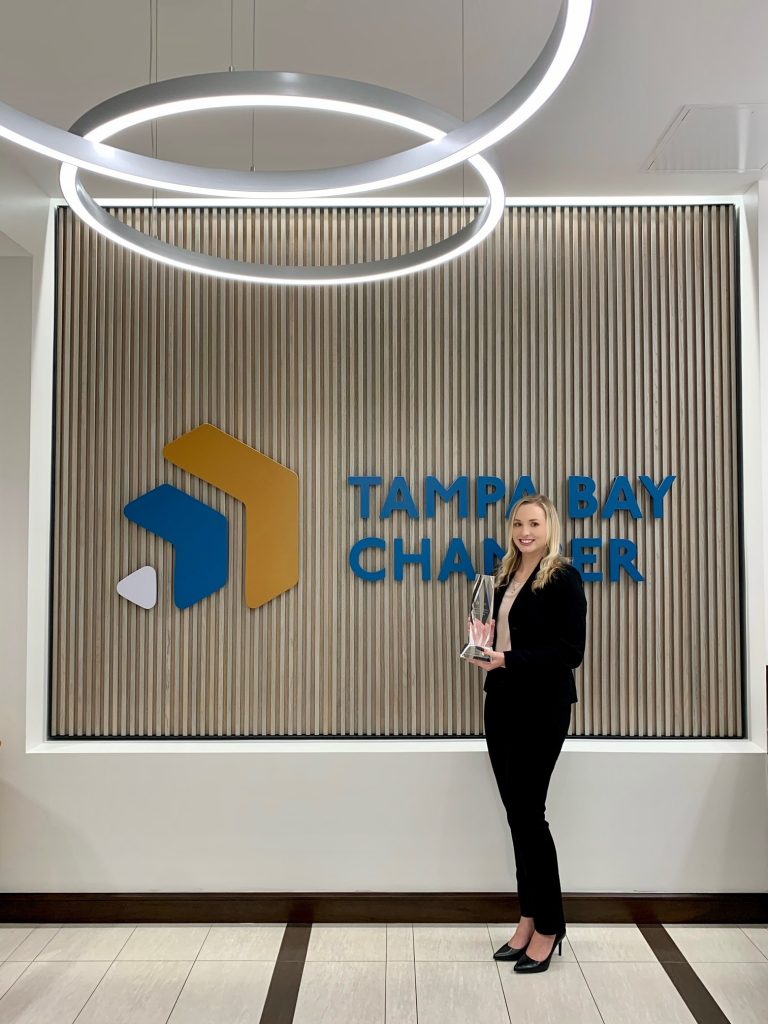 Recognized for her influence as a budding leader, community advocate and respected professional, Tampa attorney Rebecca Arends received the 2020 Deanne Dewey Roberts Emerging Leader Award from the Tampa Bay Chamber of Commerce. As part of her award, a $1,000 donation will be made to Natasha Nascimento and Redefining Refuge in the fight against human trafficking in her honor.
"This year I advocated for workforce development, education, diversity and inclusion, socioeconomic equality for children's education needs during the pandemic and continued my work in the fight against human trafficking," said Arends. "I am very excited to see what 2021 holds for myself and all Emerging Leader members."
The award is in honor of the late Deanne Dewey Roberts, founder of Emerging Leaders of Tampa Bay and proud advocate of young professionals. Learn more about the Tampa Bay Emerging Leaders.