Reed Blair is Appointed to Serve as Press Secretary for the George Edgecomb Bar Association
Reed Blair is Appointed to Serve as Press Secretary for the George Edgecomb Bar Association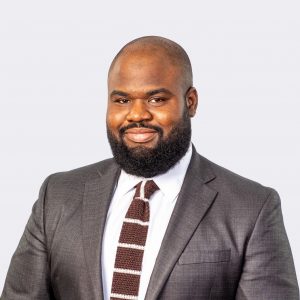 Tampa attorney Reed Blair has been appointed to serve as press secretary for the George Edgecomb Bar Association (GEBA). His term will be July 1, 2022 through June 30, 2023. GEBA is Tampa's largest predominately African-American voluntary bar association and is named after the late Honorable George Edgecomb, the first African-American judge in Hillsborough County. Founded in 1982, GEBA is dedicated to the promotion and recognition of African Americans within the legal profession and the judiciary.
As Press Secretary, Reed will help manage GEBA's social media presence and promote the organization's notable events in the community. He will also assist in coordinating GEBA's events and programming including CLE's and community/youth outreach.
Reed comes full circle in joining the executive board of GEBA. While in law school, he received the GEBA Bar Preparation scholarship. He also is a member of and also is a member of the same fraternity as the late the late George Edgecomb, Omega Psi Phi Fraternity Inc.
"GEBA was founded to honor George Edgecomb's legacy and push the legal community forward and I serve to preserve and continue the work started by George Edgecomb," said Reed.