The Hon. Robert J. Simms High School Mock Trial Competition Introduces Students to Law
The Hon. Robert J. Simms High School Mock Trial Competition Introduces Students to Law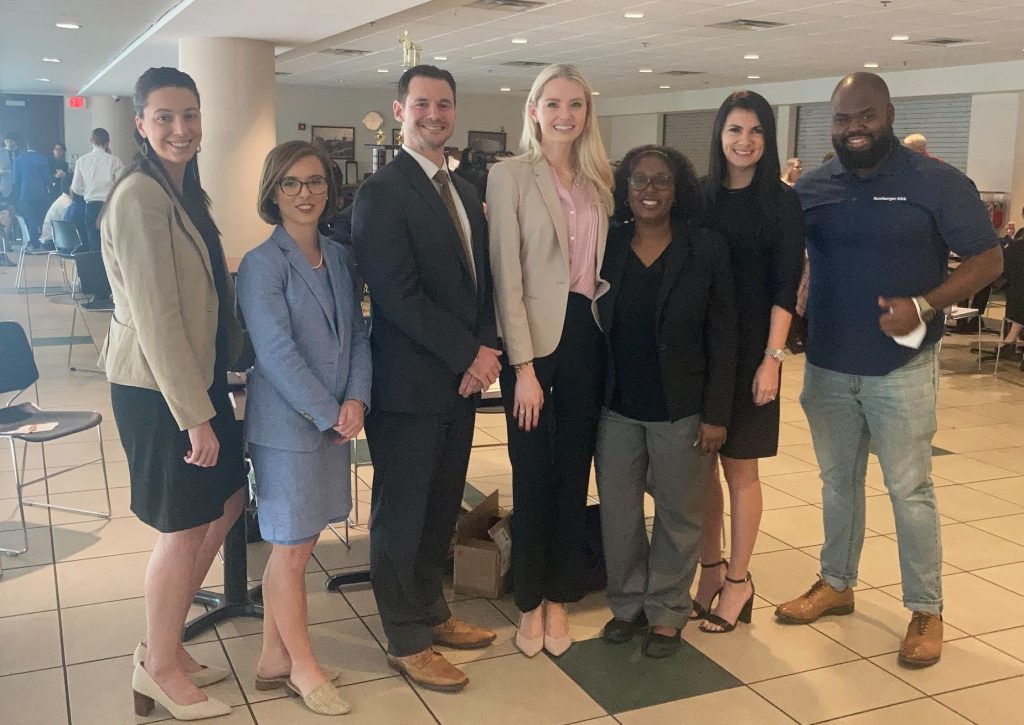 Tampa attorney Reed Blair participated in the annual Honorable Robert J. Simms High School Mock Trial Competition held on Saturday, March 5, 2022 with other young lawyers in Hillsborough County. He served both as a juror, but also scored a round of competition between Tampa Prep High school and Brooks DeBartolo Collegiate High School.
"As a Tampa native it is inspiring to observe students who will eventually push the legal profession forward in Florida," said Reed.
The annual event sponsored by the Hillsborough County Bar Association Young Lawyers Division (HCBA-YLD) gathers students from across Hillsborough County to participate in a mock trial competition. Schools are invited to form a mock trial team, where students play the parts of both attorneys and witnesses. Each school has a faculty advisor, and local attorneys volunteer their time to assist as coaches. The winner from the countywide competition moves on to represent Hillsborough County in the statewide competition. This event gives HCBA-YLD members the chance to interact with Tampa Bay students and to encourage their education in law.