A Look at Covid-19 Litigation and Key Considerations to Mitigate Potential Litigation
A Look at Covid-19 Litigation and Key Considerations to Mitigate Potential Litigation
Since March 2020, approximately 4,219 Covid-19 related cases have been filed across the United States, including: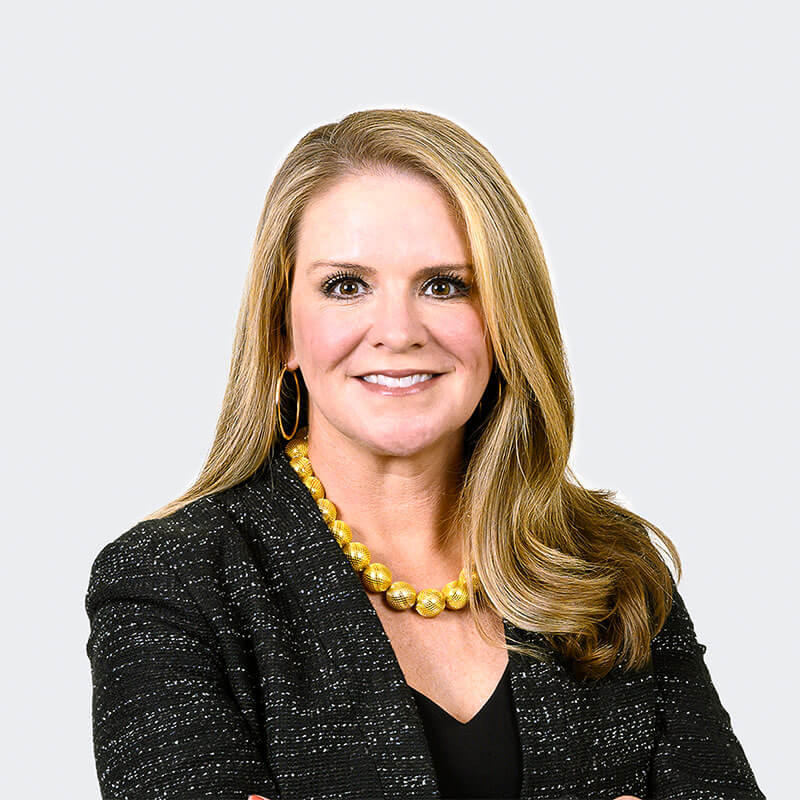 1,004 Insurance Related Cases
716 Prisoner/Habeas Corpus Cases
538 Civil Rights Cases
415 Labor and Employment Cases [1]
278 Consumer Cases [2]
Every day the number of new cases continues to climb, with employment-related cases jumping 43 percent in June. For business owners, a look at the most common personal-injury type claims asserted against businesses by employees can offer critical insights into mitigating potential litigation. In addition, the most common claims by customers against businesses, not involving subscription accounts, season ticket holders or canceled events, also can provide important perspective as Covid-19 remains an evolving situation.
COVID-19 Personal Injury Claims Filed Against Employers
Personal injury claims against employers are primarily claims for wrongful death, unsafe working conditions/exposure to Covid-19 and public nuisance claims for outbreaks at facilities. The common themes through these claims are allegations that the employer: (1) failed to timely and properly implement local and national workplace safety guidance for preventing the spread of Covid-19; (2) failed to require employees to report positive test results; (3) failed to provide adequate personal protective equipment (PPE); (4) failed to inform employees when co-workers tested positive; (5) failed to require self-quarantines for workers who tested positive for Covid-19; and (6) discouraged employees from taking sick leave during the pandemic.
Three notable examples of wrongful death claims include:
Evans v. Walmart: The complaint alleges that Walmart's, "willful and wanton misconduct and reckless disregard," led to an employee's illness and death. The complaint alleges that Walmart failed to properly respond to workers with symptoms of Covid-19, failed to share information with workers related to co-employees contracting Covid-19, failed to provide proper PPE and failed to enforce proper social distancing.
Benjamin v. JBS, S.A.: The complaint alleges that a JBS meat-packing facility in Pennsylvania failed to implement CDC guidelines related to workplace safety as they evolved, which led to a death at the plant.
Elijah v. Port Authority Trans-Hudson Corporation: The family of a deceased railroad worker sued the Port Authority alleging that the decedent contracted Covid-19 while working. The central allegations include that after initially issuing masks to workers, supervisors were told to collect the face masks and that workers were instructed to not wear masks unless one was required for their specific jobs.
However, we are seeing an increase in cases involving claims of public nuisance based on workplace safety, such as:
Taynarvis v. McDonald's: McDonald's and its franchisees were sued by employees and their families for alleged unsafe conditions that created a public nuisance and the plaintiffs' fear that they are at a higher risk of contracting Covid-19. The complaint alleges that McDonald's and franchisees mismanaged safety protocols including workers being forced to work too closely together, having to reuse dirty masks and gloves, instructed employees to stay quiet about coworkers who contracted Covid-19, failed to properly train employees and failed to provide hand sanitizer.
Hernandez v. McDonald's: The suit alleges a claim for public nuisance because the franchise owner forced workers who had contracted the virus and were contagious to keep working. The complaint also alleges that instead of providing workers with proper PPE or face masks, McDonald's gave workers face masks made from dog diapers and that McDonald's failed to inform employees when their co-workers tested positive for Covid-19.
Esco v. Dollar Tree Stores: Dollar Tree was sued for its alleged failure, in violation of state, local and federal guidelines, to provide sufficient sanitary face coverings, failed to require customers, vendors and others entering the stores to wear face coverings, failed to endorse/require social distancing, failed to provide sufficient breaks for hand washing, failed to provide sufficient hand sanitizer, failed to train employees on PPE, failed to implement an illness prevention program, failed to provide sufficient barriers and failed to provide sufficient disinfectants and cleaning agents, which created a public nuisance that increased the likelihood of contracting and spreading Covid-19.
Ingram v. Briarcliff: A nursing home was sued by a nurse's aide for contracting Covid-19. The plaintiff alleges that the nursing home failed to maintain a safe work environment. The nursing home had an outbreak of 72 cases among residents and staff and 12 deaths.
Doe v. Hillstone Restaurant Group Inc.: A restaurant was sued by a kitchen worker who alleges that she was informed that she would be removed from the schedule if she wore a face mask to work.
Consumer Claims Against Business
Employees are not the only ones filing exposure claims, however. The highest number of consumer exposure cases are against cruise lines. Second, a major category of cases that have been filed against businesses are claims under the American with Disabilities Act (ADA) related to company policies requiring consumers to wear face masks to enter the premises. Finally, claims for unfair business practices are another category of cases seeing some of the highest numbers of filings. To date, there have not been any cases filed against businesses, outside cruise lines, for a customer being exposed to and contracting the virus — likely because it will be extremely difficult for a consumer to prove where he or she was exposed to Covid-19.
Approximately 40 cases have been filed against cruise lines by passengers for possible and actual exposure to Covid-19. In these cases, most of the plaintiffs never tested positive for Covid-19, instead the passengers sued for emotional distress damages because they "feared" exposure to Covid-19 while on cruise ships. The passengers claimed the cruise line ignored guidance and failed to timely implement any safety measures. In June, a federal judge dismissed 13 passenger cases who sued based on their fear of contracting the virus, but never actually contracted Covid-19. The court dismissed the claims noting that allowing claims based on the fear of contracting Covid-19 would "lead to a flood of trivial suits" and raised concerns of unlimited liability for restaurants and other businesses. Going forward this will be an extremely important opinion to protect businesses from similar suits.
However, outside of the cruise lines, another example of recent personal injury case is Mosy v. H.E.B., L.P. In a no-win situation, a plaintiff sued when a Covid-19 recommended plexiglass fell and caused significant damage to the plaintiff's foot.
When it comes to claims related to the ADA, examples include:
Approximately 30 lawsuits against Giant Eagle for alleged violations of the ADA. Giant Eagle implemented a stricter policy than the Pennsylvania ordinance requiring all shoppers, without exception, to wear a mask. Giant Eagle enforced the policy by employing security regards to refuse entry, regardless of medical condition, to any customer not wearing a mask, which the complaint alleges is a violation of the ADA.
McKnight-Nero v. Walmart: According to the complaint, security guards at the door arbitrarily determine and identify which shoppers are eligible to shop during exclusive "senior" hours. The complaint further alleges that Walmart's non-uniform policy of relying on security guards to determine who is considered "immunocompromised" adversely affects those who are disabled, but whose disabilities are not readily visual.
Finally, as allegations of unfair business practices rise, three cases worth watching are:
Hubmer v. Walmart: A potential class action related to Walmart's suspension of its return policy during the pandemic. When the plaintiff attempted to return clothes that did not fit, she was informed that Walmart had changed its policies and was not allowing returns because of Covid-19.
Redmond v. Albertsons Companies Inc.: Albertsons sued in California for price gouging related to essential items such as toilet paper, PPE, cleaning supplies and hand sanitizer. One example cited in the complaint is that during the pandemic, the plaintiff paid $18.99 for Angel Soft toilet paper that is normally priced between $10 and $11 at the same location.
Fraser v. Cal-Maine Foods: Class action lawsuit filed against Walmart, Kroger, Costco, Trader Joe's and other grocery stores for price gouging on eggs during the pandemic.
All of these cases, with the exception of the 13 cruise line cases that were dismissed, are in the very early stages of litigation. As the country continues to grapple with the spread and prevention of Covid-19, U.S. courts will likewise have to get a handle on how to deal with Covid-19 related claims and how to advance litigation when in-person hearings and trials have been suspended. In addition, the majority of the potential claims that can be filed against businesses by employees and consumers have a two-year statute of limitations.
While some states, including Georgia, Kansas, Louisiana, Nevada, Mississippi, North Carolina, Oklahoma and Utah, have recently enacted laws that provide some protection for Covid-19 claims by employees and customers, these laws just provide defenses to these claims and will not prevent the filing of such claims. To date, while proposed, neither Alabama nor the federal government has adopted liability protections for businesses against Covid-19 claims. Regardless, any form of federal liability protection or Alabama law will not serve as a complete bar to prevent the filings of Covid-19 claims against businesses, but will provide businesses a potential defense to claims similar to those protections adopted in some states. Therefore, we are just seeing the tip of the proverbial iceberg of the potential litigation that may ensue in light of the pandemic.
Considerations to Mitigate Against Potential Litigation
As businesses continue to navigate this unique time, it is important to keep abreast of the local and federal guidance for best practices to prevent the spread of Covid-19. Implementing written policies and procedures related to preventing the spread of Covid-19, including social distancing, hand sanitization, personal hygiene, cleaning, sanitization of facilities, personal leave for sick employees, screening of employees for potential Covid-19 symptoms and use of PPE will help to protect against potential litigation.
It is important for businesses to ensure compliance with written policies and procedures by their employees to prevent the spread of Covid-19. A few ways to do that include posting signage that reminds employees and customers to wear face masks, practice social distancing and proper hand sanitization. If able, provide employees with PPE, hand sanitizer or hand washing stations for customers and employees, continual training on these new policies and procedures, screen employees for potential symptoms of Covid-19 and immediately isolate and send any employee home who is exhibiting Covid-19 symptoms. It is also the business owner's duty to inform co-workers, in accordance with OSHA guidelines and other privacy laws, of confirmed cases in the workplace and immediately undergo enhanced disinfection of the workplace.
This article was originally published by Business Alabama on August 17, 2020 and is republished here with permission from the publication.
[1] Approximately two-thirds of these cases involve claims for wrongful discrimination, wrongful termination or a claim for benefits under the Family Medical Leave Act or the Families First Coronavirus Response Act.
[2] Roughly 178 of the consumer cases that have been filed involve claims related to subscription accounts/automatic renewals, or cancelation of events or season ticket holders.