Premises Liability Concerns as Hotels Re-Open in the Wake of COVID-19
Premises Liability Concerns as Hotels Re-Open in the Wake of COVID-19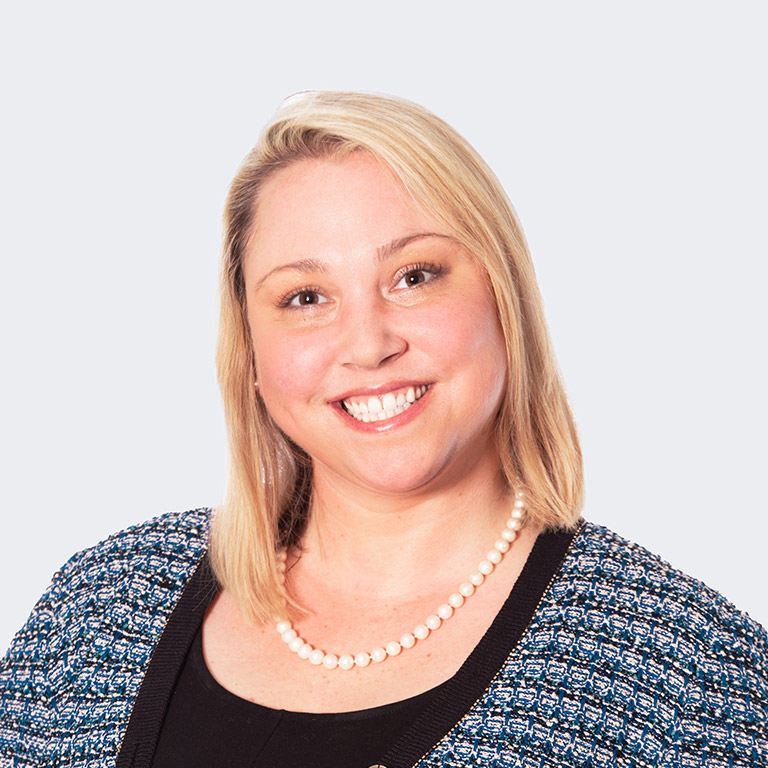 COVID-19 has ravaged the economy, with the hospitality industry feeling especially compromised. Fear of community spread of the virus through travel and group events has dramatically reduced occupancy rates across the country. As travel resumes, hotel ownership and management are left with various and continually evolving premises liability concerns.
Negligent Exposure Claims
Personal injury liability for negligent exposure varies by state law, but generally, landowners owe a duty to business invitees to take reasonable precautions for their safety and to warn against known, but potentially concealed, dangers. Still, patrons generally have a duty to take reasonable caution for their own safety. In light of general knowledge of the risks of COVID-19, patrons should be expected to use Personal Protective Equipment (PPE) such as face coverings and wash their hands, maintain social distancing as required by federal, state, and local law, and to act reasonably in light of the circumstances.
However, as polarizing as COVID-19 has become, hotels and resorts should require, and/or at least encourage, guests to comply with conservative preventive measures to reduce or mitigate exposure to liability, especially because a colorable argument exists that COVID-19 transmission could be both known and concealed.
For example, although protocols have evolved as more is learned about transmission of the virus, some basic precautions have remained fairly consistent and specifically require the act of individual guests. The CDC provides a short list that includes:
Washing your hands often
Avoiding close contact
Covering your mouth and nose with a cloth face cover when around others
Covering coughs and sneezes
Monitoring your health
Affirmation of such preventive measures reinforce the affirmative and collaborative concept that "we are all in this together;" a powerful image. In some instances, that may deter claims. Moreover, in the event of a later claim of exposure, failure by guests to follow such basic guidelines may be admissible evidence of comparative negligence or a violation of their duty to mitigate damages.
Hotel industry stakeholders can look to lawsuits in other industries to shed some light on potential premises liability claims by patrons for negligent exposure. One such example are COVID-19 related claims already lodged against the cruise line industry.
A class action in federal court the Southern District of Florida alleges that Celebrity Cruises, Inc., carelessly and continuously failed to reasonably protect its passengers aboard the vessel from COVID-19 during the voyage, despite Celebrity's knowledge, before and during the voyage of: 1) the dangerous conditions and/or explosive contagiousness presented by a COVID-19 outbreak aboard the vessel, and 2) that passengers aboard the vessel displayed flu-like symptoms consistent with a positive COVID-19 diagnosis.
As a result, the suit claims that Celebrity negligently exposed thousands of passengers on the vessel to COVID-19, resulting in lung injuries, and/or permanently reduced lung capacity, complications and/or further injuries caused by contracting COVID-19 in conjunction with pre-existing illness, and/or medical conditions, and/or death. Such alleged negligent activity also included failure to enact quarantine or social distancing measures after persons displayed symptoms consistent with COVID-19, allowing a full schedule of entertainment, activities and dining options, such as group entertainment like dancing and buffet settings for meals, offering complimentary alcoholic beverages, and otherwise downplaying the severity of the COVID-19 outbreak "ravaging the vessel."
Given the possible and still unknown complications related to COVID-19, exposure for wrongful death or catastrophic injury claims is certainly conceivable. In addition to the safety precautions and recommendations below, hotels should take time to consult with their general liability carrier for best practices, coverage exclusions and limits of liability per occurrence.
Employment Liability
The American Hotel and Lodging Association estimates 7.7 million jobs will be lost as a result of the COVID-19 pandemic. Major hotel chains in the United States, such as Marriott, Hilton, and Hyatt, have furloughed thousands of employees at both the property and corporate level. Workers' compensation claims for failure to provide PPE, refusing to allow employees to wear PPE, requiring employees to return to work and negligent exposure have been filed all over the country.
Employers also face possible liability for non-compliance with the Family and Medical Leave Act (FMLA), which has been expanded to provide additional benefits to certain employees who may have been impacted by COVID-19, the Americans with Disabilities Act (ADA) and Title VII of the Civil Rights Act, as well as general breach of contract and wrongful termination claims.
Any furloughs or layoffs should be implemented in a non-discriminatory manner, which means that there should be objective criteria used in determining who will be terminated or furloughed. If a furlough or layoff has a disproportionate impact on a particular group (say females or employees of color), that alone may support a discrimination claim against the employer. Also, larger employers should be aware of the Worker Adjustment and Retraining Notification Act (WARN), which applies to employers with more than 100 employees, and which may require that certain advance notifications be provided to employees where there is a plant closing or "mass layoff" affecting 50 or more employees at a single site of employment.
In addition, employers who wish to require employees to return to work may run into issues with employees who have young children at home and cannot secure daycare because of the COVID-19 pandemic, in which case they are entitled to benefits under the FMLA, and employees who, because of an underlying health condition or treatment, are at high risk of being infected, which means they may be entitled to reasonable accommodation under the ADA.
To minimize the risk of liability, employers should follow their normal procedures for evaluating any requests for FMLA or ADA benefits and should resist assuming that such requests are made by employees who wish to take advantage of the situation. In addition, it is always a good idea to seek the advice of an employment attorney before furloughing or laying off a group of employees or denying FMLA or ADA benefits.
Employers should also put significant thought into how they can protect employees from becoming infected at work and prepare written policies to that effect. Employees should sign an acknowledgment that they have reviewed and understand the written policies, so that everyone knows what they need to do to create a safe and healthy workplace.
Risk Management and Mitigation
Enhanced Sanitation
Enhanced sanitation procedures and well documented compliance with applicable procedures is a must. Public spaces such as elevators, lobbies, communal gathering areas and bathrooms, should be sanitized often. Sanitizer and PPE should be readily available, and reasonable precautions should be taken to encourage optimal sanitation measures by guests and employees. Special attention should be paid to guest rooms and shared materials.
Preventative screenings such as temperature checks and written questionnaires should be considered upon entry of the property for both employees and guests. Anyone who has been exposed to a confirmed case or is experiencing symptoms consistent with COVID-19 should be refused entry to the premises. Immediate isolation of anyone symptomatic should be undertaken, with proper notification of the authorities in accordance with CDC and local guidelines.
Appropriate Warnings and Training
Appropriate signage and training are imperative. Signage encouraging social distancing, notifying patrons of the existence of the virus, and informing back-of-house personnel of potential risks should be unambiguous and readily observable. Signage should not display a false sense of comfort or security and should adequately inform its readers of risk. Employees should be well-versed in any changes to sanitation procedures or guest interactions. Hotels may want to revisit exculpatory clauses or waivers for exposure to, or liability from, the virus.
Letters placed in guest rooms regarding the existence of COVID-19, as well as safety expectations, should be delivered to patrons; moreover, patrons who had potential contact with a confirmed case on the premises should be promptly notified. Finally, notifications of confirmed or suspected cases to the appropriate health care authorities, such as the CDC, are necessary, but confidentiality of the guest or employee should be protected as required by the ADA and HIPPA.
Implementing Physical Distancing and Reducing Physical Contact
Hotel management should engage in creative thinking when implementing physical distancing and reducing social contact. This may include touchless solutions such as contactless check-in or technology which allows remote or digital interactions between guests and staff. High traffic areas should be reimagined to encourage social distancing. Housekeeping and room service procedures may need to be altered to avoid personal interaction with guests, and recreational services such as spa, pool, gyms, dining and entertainment should operate at a reduced capacity.
Resource Guides and Brand Procedures
Plenty of resources exist to help develop appropriate safety precautions in the age of COVID-19. At a minimum, hotels must comply with all federal, state, and local law regarding safety precautions for the virus. COVID-19 is a moving target, with new scientific developments and information about transmission rates and resistance/stability of the virus updated daily. Hotels should make diligent efforts to comply with the recommendations of the CDC, the WHO, and OSHA. For example, the WHO has published "Operational considerations for COVID-19 management in the accommodation sector. "
Further, hotel management and/or legal departments should regularly consult the American Hotel and Lodging Association and its regional chapter websites, including safety checklists, and for a glimpse into commercial reasonableness regarding COVID-19 sanitation standards and protocol applicable to the local area. Finally, independent hotels may want to examine the specific programs implemented by major hotel chains for illustrations of industry standards.
Legislative Activism and Risk Management
Some states have already predicted claims, and in an effort to allow businesses to re-open without fear of liability for COVID-19 concerns, passed or proposed legislation insulating businesses from liability from civil claims related to COVID-19. North Carolina, Oklahoma, Utah and Wyoming have passed laws which provide some immunity for premises owners from civil claims related to COVID-19. Similar bills have passed the Louisiana House and Senate, the Kansas Senate, and the Arizona House.
Hotel ownership should consider lobbying for various types of immunity, whether it be "safe harbor" provisions for law suits during a particular period of time for COVID-19 based claims, immunity for essential services and their personnel, and/or indemnification for COVID-19 worker's compensation liability or employment claims.
As hotel ownership and management eagerly await the return of "business as usual," they must also be diligent in maintaining a safe environment despite the evolving and ongoing threat of COVID-19. Hotels cannot afford to hastily reopen and must be mindful of the long-term impact of any potential safety gaps.
This article was published in the August 23, 2020 issue of Hotel Business Review. Republished from the Hotel Business Review with permission from www.HotelExecutive.com