Another Successful Troop Shipment On Its Way
Another Successful Troop Shipment On Its Way
44 Care Packages Will Bring Cheer to Military Troops Serving Overseas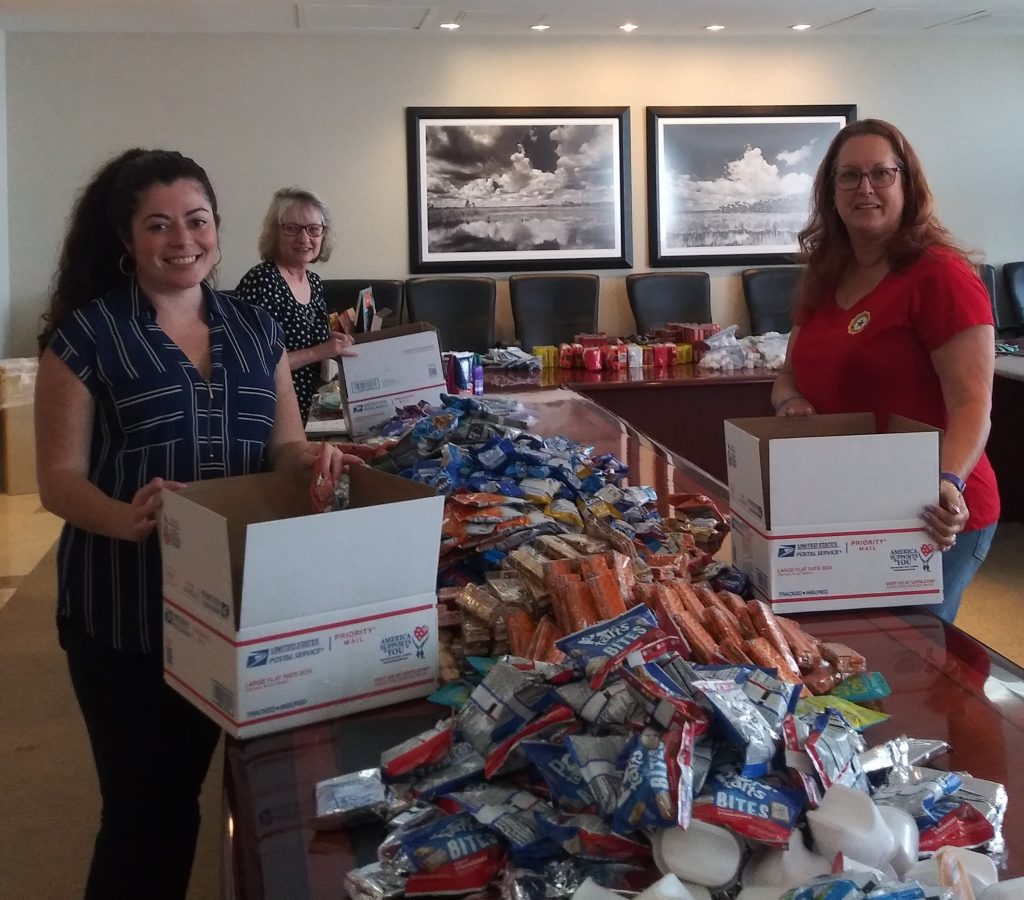 The RumbergerKirk team has done it again. A shipment of 44 care packages is on its way to troops serving in faraway destinations—from the USS Tripoli stationed in Germany to Bahrain, South Korea and other locations, too. Since 2009, RumbergerKirk has put together 3-4 shipments per year.
Lisa Griffin, a legal assistant with the firm, is the inspiration and heart behind the program. When her son joined the United States Marine Corps and was deployed to Iraq in 2009, Lisa learned that many deployed service men and women receive little or no mail. She was inspired and encouraged to begin collecting and sending packages on behalf of the firm and the program has grown into the well-oiled machine it is today. In fact, this time, it took our team only 36 minutes to pack all 44 boxes.
All of the items in the boxes, as well as the money to cover postage, is donated by RumbergerKirk employees. Then, during lunch, the boxes are filled with the donated snacks and goodies, magazines, socks, hygiene products, coffee and drink mixes. All items that are hard to come by for the troops in these remote destinations.
Each box in this shipment was topped with Frisbees, beach balls and leis to celebrate the end of summer. When the boxes arrive at their destination, the service member who receives the boxes shares the boxes with others in the troop who may not receive a lot of mail or could use a boost.
"This project makes my heart swell," said Lisa of this latest shipment. "Every time we do another shipment, I'm so thankful for the generosity and help from everyone who makes this possible."