Celebrating Black History Month: Honoring Our Local Legal Legends
Celebrating Black History Month: Honoring Our Local Legal Legends
In honor of Black History Month, RumbergerKirk takes a look at the achievements and contributions of trailblazing attorneys who led the way to a more diverse profession. As we continue to strive for more diversity and inclusion in the legal profession, we remember the remarkable journey of these local legends. Check back each week during the month of February as we feature and appreciate another pioneer in the field.
Virgil D. Hawkins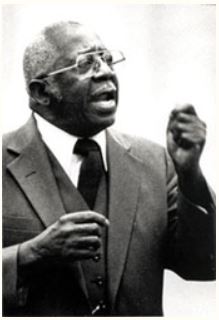 In 1949, Virgil D. Hawkins was denied admission to the University of Florida College of Law based on his race. His fight was taken up by lawyers in Florida and lawyers from the NAACP Legal Defense Fund in what would become a nine year battle to overcome the laws that racially segregated Florida's universities. In 1957, following an order from the U.S. Supreme Court to immediately admit Virgil Hawkins to the University of Florida law school, the Florida Supreme Court refused to allow his admission. In a remarkably unselfish act, Hawkins withdrew his application in exchange for a Florida Supreme court order desegregating UF's graduate and professional schools, thus paving the way for the first Black students to enter Florida's public universities.
When Hawkins initially applied to law school, he was 42 years old. And although his battle resulted in Florida's higher institutions now being integrated, he never attended law school in Florida. He graduated from the New England School of Law and licensed to practice in Florida 27 years after he first applied.
After serving the poor and under-represented in Lake County for a number of years, he was brought before The Bar on ethics charges. Due to lack of funds for counsel, Hawkins resigned from The Florida Bar in 1985 and died three years later. Shortly after his death, champions of his cause petitioned for the Civil Rights pioneer's reinstatement. Ten years later, the Florida Supreme Court, made him a Florida attorney before the "Bar of Heaven," posthumously reinstating Hawkins' bar membership. In 1989 Governor Bob Martinez signed into law a bill, which named the UF's civil legal clinics in honor of Mr. Hawkins.
Visit Virgil Hawkins Florida Chapter National Bar Association to learn more.
Paul C. Perkins, Sr.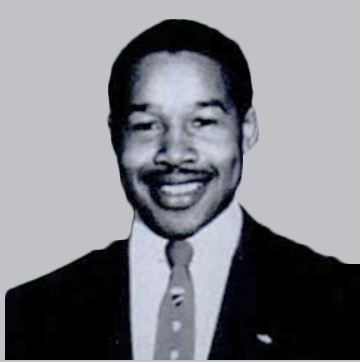 Paul C. Perkins, Sr., served Central Florida as an advocate for Civil Rights and justice. A graduate of Howard University Law School, Perkins was admitted to practice law in Florida in 1950. He moved to Orlando in 1951 becoming the second African American attorney to serve the area. He served as co-counsel with Thurgood Marshall and Jack Greenberg of the NAACP Legal Defense Fund defending the "Groveland Four," four young African American young men wrongly accused of raping a Lake County woman.
He was named the first African American City Prosecutor in 1965. A lifetime member of the NAACP, Perkins served on interracial committees created in the 1950s and 1960s to help steer the Orlando community away from segregated public facilities. In his honor and memory after his death at the age of 66 in 1985, the Orlando Chapter of National Bar Association was renamed as the "Paul C. Perkins Bar Association" in 1986.
Arthenia L. Joyner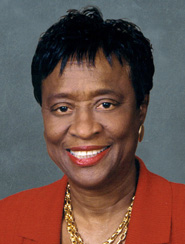 Arthenia L. Joyner became the first African American woman to practice law in Hillsborough County, Florida, and was the first African American to be appointed by a governor to the Hillsborough County Aviation Authority. Born in Lakeland in 1943, she was raised in Tampa and attended Florida A&M University for both her Bachelor's degree in Political Science and her J.D. She served as a member of the Florida House of Representatives for two terms (2000-2006) and the Florida Senate for three (2006-2016). She was elected the first Black woman Senate Minority Leader (2014-2016). With a legal career spanning 51 years, Joyner has practiced law longer than any African American woman in Florida's history. She was one of the founders of the Women's Law Division (WLD) of the National Bar Association, which will celebrate its 50th Anniversary in 2022.
Her community leadership and service were recognized by the Hillsborough County Board of County Commissioners and the Tampa-Hillsborough Library Board for her many contributions to Florida and the community by naming the University Area Community Library in her honor.
Oscar William Adams, Jr.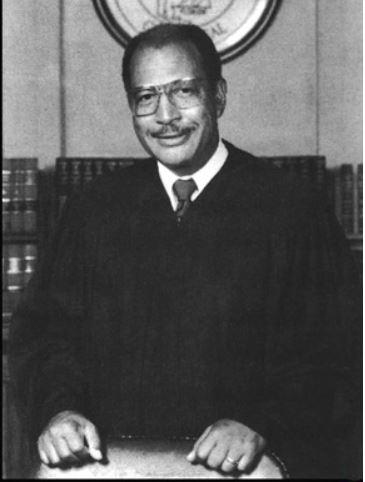 Oscar William Adams, Jr. was the first African American Supreme Court Justice in Alabama from 1980 through 1993. After growing up in Birmingham and graduating from Talladega College, Adams attended Howard University School of Law because racial segregation prohibited African Americans from attending law school in Alabama. After graduating in 1947, he was admitted to the Alabama State Bar and began a legal career that would span 50 years.
Adams litigated many Civil Rights and labor cases, and his clients included Martin Luther King Jr., the Southern Christian Leadership Conference, Fred Shuttleworth's Alabama Christian Movement for Human Rights, and the National Association for the Advancement of Colored People (NAACP). He would hold many firsts including the first African American member of the Birmingham Bar Association (1966), the first integrated law practice (1967), and later, Birmingham's first African-American law firm.
Justice Peggy Ann Quince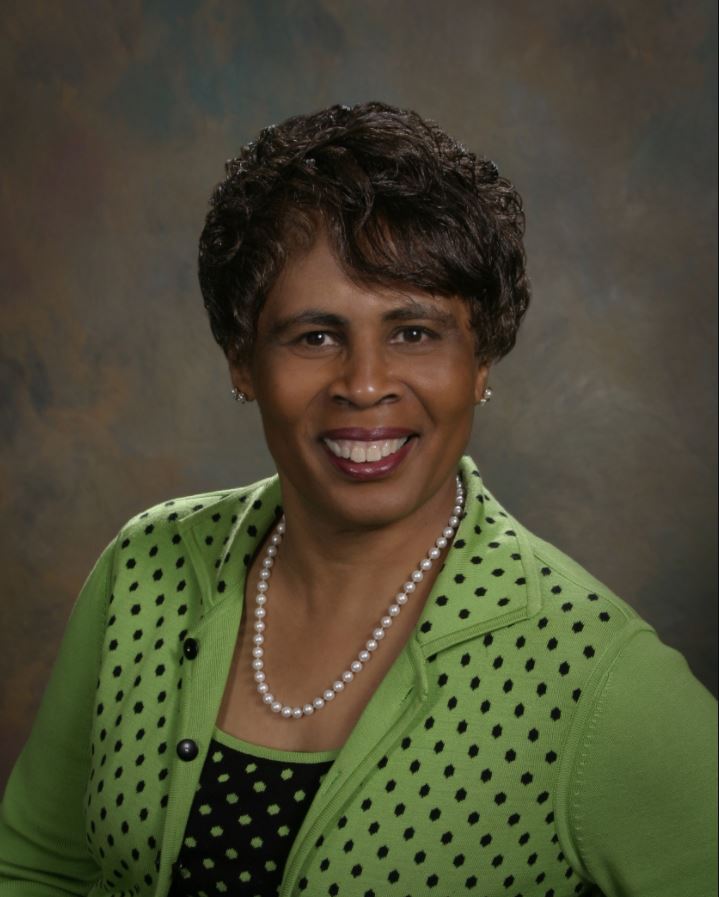 Retired Justice Peggy Ann Quince was born in Norfolk, Virginia. She attended Howard University where she earned her Bachelor's degree in Zoology intending to become a doctor. Inspired by the Civil Rights Movement and the shootings at Kent State University, Justice Quince told Stetson Journal of Advocacy and the Law that she realized that the law could empower her to combat societal injustice. She would go on to graduate with her J.D. from Catholic University of America, Columbus School of Law in Washington, D.C. in 1975.
After beginning her law career in Washington D.C. and then Norfolk, Justice Quince relocated to Bradenton, Florida in 1978 where she focused on civil law. In 1980, she joined the Florida Office of the Attorney General, Criminal Division, as an assistant attorney general for thirteen and a half years. In 1993, she became the first African American woman appointed to one of Florida's district courts of appeal with her appointment to the Second District Court of Appeal in Tampa.
Justice Quince was appointed to the Florida Supreme Court in 1999, becoming only the third woman — and the very first female African-American — to sit as a Justice on the Supreme Court of Florida. From July 1, 2008 until June 30, 2010, she was Florida's Chief Justice, becoming the first African-American woman to head any of the branches of Florida government. After serving on the Florida Supreme Court for 20 years, she retired in January 2019 and currently resides in the Tampa Bay area.
Sources: Florida League of Women Voters, Florida Courts, and Stetson Journal of Advocacy and the Law (1 Stetson J. Advoc. & L. 12 (2014))
Judge John D. Johnson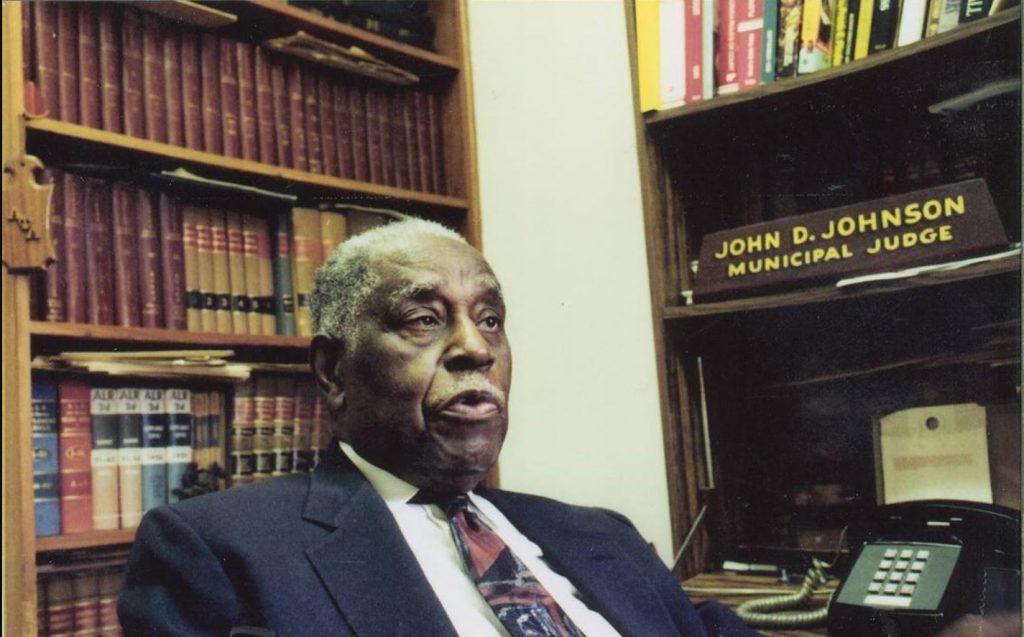 Miami native Judge John D. Johnson began his legal career like many other African American attorneys at Howard University in Washington D.C. From Howard, he went to work at the Pentagon, but made his way back to Miami in 1947 and passed The Florida Bar the same year. He was appointed the City of Miami's second Black municipal judge, serving from 1955 to 1959, becoming Florida's fourth Black judge.
Last year, at the 2020 Inaugural Eleventh Judicial Circuit Black History Month Program, Judge Johnson's life and career as a pioneer judge and civil rights activist was commemorated with a bronze bust to be displayed at the Black Police Precinct and Courthouse Museum (commonly called the "Colored Court") in Miami.
At the ceremony, Professor H.T. Smith, founding director of the FIU College of Law Trial Advocacy Program, spoke of Judge Johnson's remarkable legal career where his work led to racial integration in places like the Orange Bowl Stadium and city-owned Miami Springs Golf Club, as well as developing and establishing programs to benefit the poor, like Miami-Dade's Food Stamp Program, The Family Health Clinic, and the Model Cities Legal Services Program.
Sources: FIU Law, South Florida Times