Celebrating Black History Month: Two Partners Share Their Stories
Celebrating Black History Month: Two Partners Share Their Stories
Each February, America honors and celebrates many unsung heroes, as well as the well-known heroes of black history. A Harvard-trained historian, Carter G. Woodson, is credited for beginning Black History Month in 1925, which is also referred to as African American History Month. His hope was to raise awareness of contributions by African Americans to society with what was once a week-long event that encompassed the birthdays of both Abraham Lincoln and Frederick Douglass. During the nation's bicentennial in 1976, President Gerald Ford expanded the event to a month-long celebration, which every president since has proclaimed. President Ford encouraged Americans to "seize the opportunity to honor the too-often neglected accomplishments of black Americans in every area of endeavor throughout our history."
Partners Linda Bond Edwards (Tallahassee) and LaShawnda Jackson (Orlando) share their life experiences and unique perspectives that have helped shape them into the successful attorneys they are today.
Linda Bond Edwards grew up in a rural county near Memphis, Tennessee during the civil rights movement. "I have very vivid memories of the civil rights movement and it was truly an awesome experience as a young African American girl to grow up witnessing and experiencing everything that was happening," she said. "My father worked in Memphis, and on the night Martin Luther King, Jr. was assassinated, I remember my grandmother crying as much for the death of Dr. King as she was for the safety of my father who had to go through all of the protests to get home."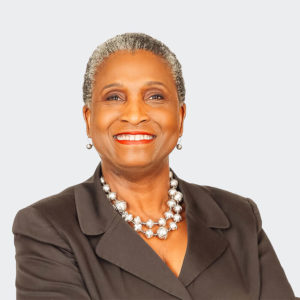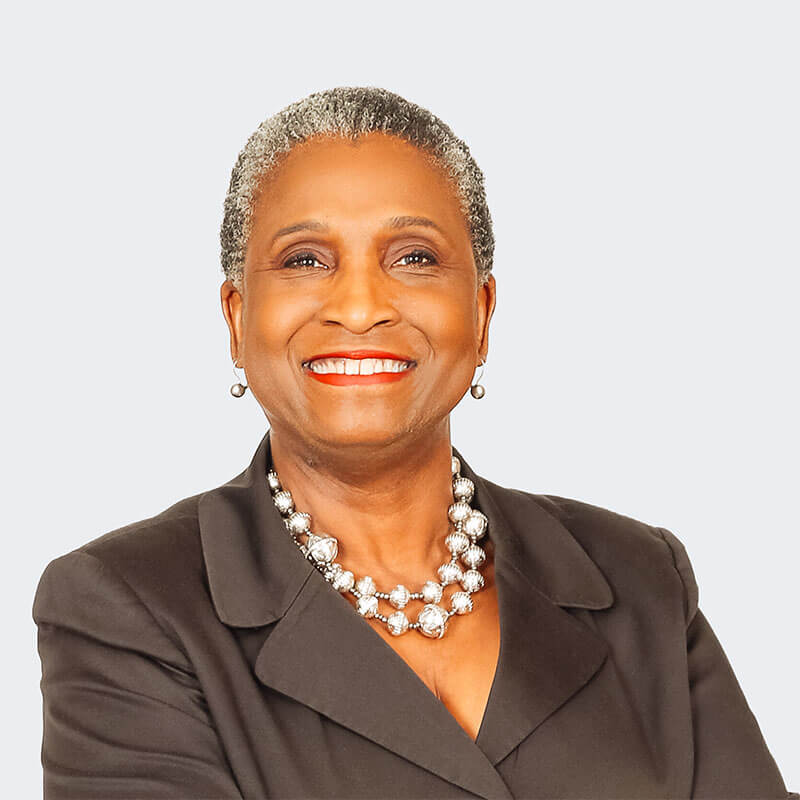 Linda says that the community in which she grew up was very active in fighting for civil rights. "My family owned property since the 1880s. My grandparents moved to our county in the 1930s and family and other community members housed white northerners and Freedom Riders who were coming to the South. My aunt hosted a Freedom School in her home, so it was all very real and personal to me," she explained. "I come from a very proud tradition of people who understand the struggle for citizenship, freedom and civil rights," she continued.
Education was paramount in Linda's home. While neither of her parents attended college, they raised eight children and taught them the importance of education. "We all knew from the time we were small that we would go to college. It was just what we were taught," she laughed. "Of the eight children in my family, six have degrees from college." The other two attended, but although they didn't graduate, they found other paths to success. "We were very blessed to grow up in a home where education was valued."
Linda did not follow the typical path for her education. While most were encouraged to go into teaching or academia, she focused instead on business. "I always can tell how old people are when I tell them my first job was working as a manufacturing supervisor in a Sylvania plant that manufactured flash bulbs," laughed Linda.
That job was her entre to corporate America because Sylvania was a part of GTE where she spent more than 10 years building a successful career in human resources. She later followed her heart and left her extremely successful career to go back to school to study law. Using her experience as a corporate director of human resources, Linda has built a strong practice representing both private and public employers in labor and employment matters for more than 20 years.
Giving back is important to Linda. While serving as president of the Tallahassee Women Lawyers, Linda developed a program to help at risk middle school girls uncover the possibilities their lives may hold. African-American Women lawyers would meet with the girls and mentor them about the legal profession and talk to them about the opportunities available. "It's important to reach kids at that age when they begin to consider what they might want to do," said Linda.
Getting together for the holidays is of utmost importance. "It's not a time for a Hawaiian vacation," she laughed. "My parents' home has been the meeting place for Christmas dinner for most of my life. There can be as many as 40 people gathered which includes sisters, brothers, nieces, nephews, uncles, aunts, cousins, neighbors and friends. The family all comes together mainly for Christmas, but a few of us may get together for Thanksgiving. Because my siblings live in several states, (Florida, South Carolina, Texas, Maryland, Virginia, Georgia and Tennessee) the Thanksgiving mix will vary. Like traditional holiday menus, turkey and dressing are at the heart of the meal along with southern favorites of greens and macaroni and cheese."
"Growing up on a farm, we always had fresh vegetables in the summer and would freeze and can vegetables to have them all year long. In the fall, we would have fresh pork and beef, so the only things we purchased were staples like flour and sugar," Linda noted. "Of course, things have changed so much since then. Over Christmas, I was shredding cheese for the macaroni and asked my eight-year-old niece what was her favorite kind. I couldn't help laughing when she told me 'feta'! because I was well into adulthood before I had feta cheese."
The more we are exposed to different experiences and cultures, the stronger we become. "At the heart of celebrations like African American History Month is an opportunity to help people recognize that it has taken all of us to make our country a great place to live," said Linda. "The racial divide in our country is so troubling and unnecessary. The negative stereotypes of African Americans don't represent who we are or what we have and will contribute. "By celebrating the contributions of those who have done positive and great things, the more we are likely to appreciate all of the contributions made across racial and ethnic lines."
LaShawnda Jackson, who grew up outside of Titusville in Mims, Florida, said that is was precisely Black History Month that led her to learn more about African Americans who have made history, but aren't necessarily in the history books.
"I participated in an after-school program where there was a trivia competition for Black History Month. While I was preparing and practicing for that, I discovered some of the great things people have done that I'd never heard about—from the woman who invented the ironing board (Sarah Boone) to the man who invented the stop light (Garrett Morgan) and more. I was really proud of my heritage and excited to learn about the people who have had an impact," she explained. An excitement that LaShawnda says continues today.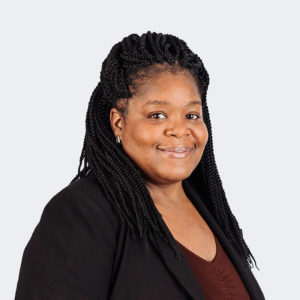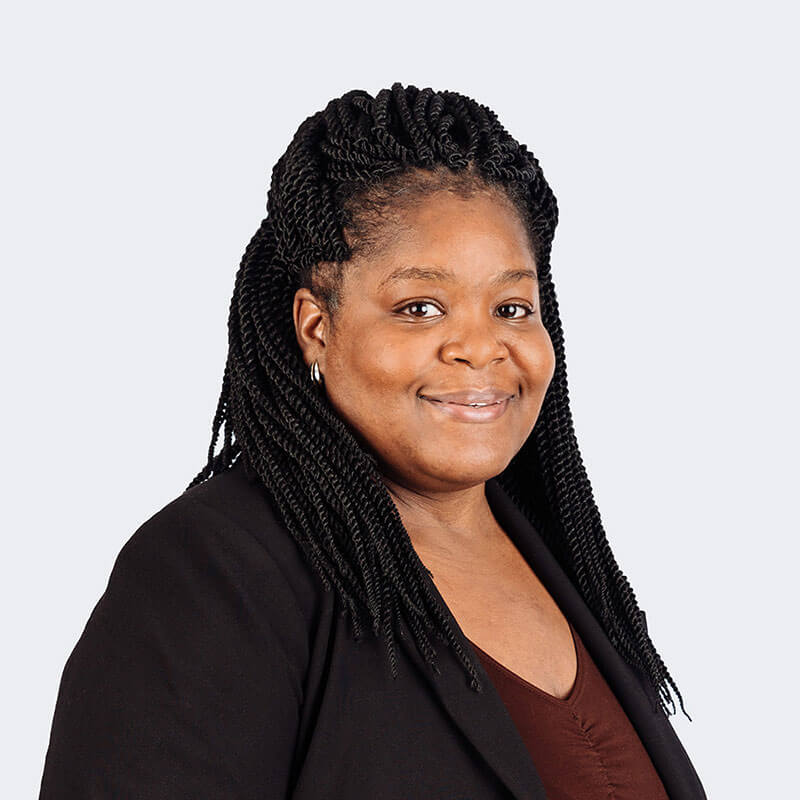 Another important moment for LaShawnda came when a teacher took her to NASA to meet three African American female scientists, one of whom was an astronaut. "It was like watching history in the making to see these women talk about what they overcame to do what they loved. And while I wasn't inspired to become a scientist, I was inspired to do anything I wanted, just like they did," she explained.
Now, LaShawnda finds herself inspiring young adults to work hard and never give up. "I always say, 'no pain, no gain.' Sometimes you go through things to get you where you need to be. The journey isn't always easy, but it is worth it," she said.
No stranger to barriers and obstacles, LaShawnda was just three years old when her father was shot and killed by her biological mother. After her mother's arrest, LaShawnda was raised by her father's sister, whom she calls mom. "I saw so many people on the wrong side of the law. I wanted to be on the right side of the law. My biological mother was 19 years old when I was born and I was her fourth child. I was not going to do that."
Equipped with that motivation, and the desire to make her father proud, LaShawnda worked hard to succeed in school which led her to earning 13 academic scholarships to attend the University of Florida, where she also competed on the Track & Field Team. After graduating, she continued on to law school at the University of Florida, and has built a successful practice over the past 17 years defending companies against product defect, premises liability, and motor vehicle accident claims.
Through the Junior League of Greater Orlando's MAGIC (Mentoring Adolescent Girls to Inspire Change) program, LaShawnda mentors young girls detained in the local juvenile detention center who await sentencing or admission into a treatment program. "In talking with the girls about my job, or telling them my story, I remind them that we all come from different places, but to take advantage of the opportunities you do have. I tell them to stay inspired and have a plan. I had to sacrifice time and long hours of studying, but it was worth the sacrifice," she said. "It's also important to surround yourself with good people and aim for your dreams."
Surrounded by a large, loving family, LaShawnda is the youngest of six. One of their family traditions is to all gather at mom's house the night before Thanksgiving to help get everything ready. "We don't do mashed potatoes, but everything is potluck, so some of the sides vary. We only get mom's dressing twice a year. It's different from stuffing and takes her forever to prepare. Even now at the age of 74, she'll go to bed at 1:00 a.m. and get up at 5:00 a.m., just to be sure it's good," LaShawnda laughed. "We eat a lot of soul food at our gatherings—collard and mustard greens, yellow/dirty rice, corn bread, barbecue chicken, potato salad and Souse."
Coming from South Carolina, LaShawnda's family participates in camp meetings each October at Shady Grove Methodist Campground. This particular camp meeting was organized by former slaves after the Civil War in 1870. Families gather at the grounds where they stay in "tents," which are often wooden cabins with tin roofs.
"To me, it's always a big family reunion," said LaShawnda. "We go and see old family friends and elders. Each cabin is inhabited by a family and food often plays a major role. Everyone wants to see who has the best food. As you can imagine, it's soul food all day—fried chicken, corn bread, collard greens, cakes of all kinds, sweet potatoes, sweet potato pies and more. Everyone welcomes you and feeds you. It's such a fascinating experience," LaShawnda explained.
Another family tradition is the Family Fish Fry. Typically held outdoors and very informal, LaShawnda says her grandparents would fry the fish over a fire outside and serve it with grits. "People just come by with plates and wait to be served," she said.
As the President of the Virgil Hawkins Florida Chapter National Bar Association, LaShawnda admits that attracting black students to the profession of law is a challenge. "We lost big when the state changed affirmative action and minority-based scholarships. I was one of the last recipients of Florida's Minorities Participating in Legal Education (MPLE) scholarship to increase minority and black lawyers," she said. "That is why mentoring students and making sure we are providing them the access and exposure to the opportunities that exist is of the utmost importance."
LaShawnda participates in the Street Law program that RumbergerKirk hosts in partnership with Allstate Insurance Company each year as an example. Students get an overview of relevant legal topics and insight into careers in the legal field. Following interactive workshops, students explore careers available in the legal profession and interact with local professionals at a job fair. Judges, attorneys, court reporters, interpreters, insurance adjusters, process servers, paralegals, as well as administrative professionals such as human resources and marketing attend. "I like participating in programs like Street Law because I can show kids what opportunities for their futures are available to them," said LaShawnda.
A large part of the firm's culture is the emphasis on diversity and inclusion. "Our clients receive the highest quality service from legal teams that are representative of the increasingly diverse marketplace," added Linda, a member of the firm's Diversity and Inclusion Committee. "It's our job to look for ways to both continue recognizing diversity as a strength, and finding ways to ensure diversity and inclusion within the firm.