Celebrating National Hispanic Heritage Month
Celebrating National Hispanic Heritage Month
Beginning on September 15 each year, the United States celebrates the histories, cultures and contributions of American citizens whose ancestors came from Spain, Mexico, the Caribbean and Central and South America during National Hispanic Heritage Month. What began as a week-long celebration 50 years ago, grew to a month-long observance in 1988 that continues today.
This year in honor of National Hispanic Heritage Month, RumbergerKirk recognizes the achievements and contributions of some of the state's first Hispanic American judges. While these may be the firsts, we know they will not be the last and we honor their legacy for the path they have paved for those who will follow in their footsteps.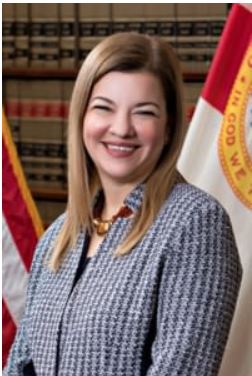 Justice Barbara Lagoa – First Latina and first Cuban American woman appointed to serve on the Florida Supreme Court. Prior to her appointment on the Florida Supreme Court, Justice Lagoa served on the Third District Court of Appeal for 13 years and was the first Hispanic woman and the first Cuban American woman appointed to that Court. She went on to be the first Hispanic female Chief Judge of the Third District Court of Appeal. Justice Lagoa left the Florida Supreme Court on December 6, 2019, when she received her commission as a judge on the U.S. Eleventh Circuit Court of Appeals based in Atlanta where she currently serves.
Miami associate Ligianette Córdova interned for Judge Lagoa at the Third District Court of Appeal. "She is a balanced, fair, and intelligent judge who was always willing to share her knowledge and insight with law students. I learned a great deal about judicial temperament, ethics, courage and integrity from her. As a Hispanic woman myself, I am thankful for the outstanding contributions Judge Lagoa has made as a sitting judge and seek to embody those same qualities in my own legal career and personal life," said Ligianette.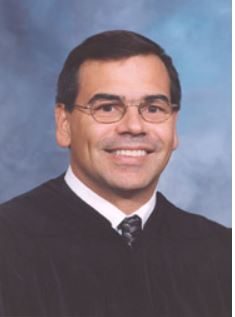 Justice Raoul G. Cantero, III – The first Justice of Hispanic descent appointed to the Florida Supreme Court. He served from 2002 through 2008. According to the article, "Farewell to Justice Raoul Cantero," he was surprised and pleased to discover he was an important role model for young people. As a supreme court justice, he traveled across the state to speak with students–law students, college students, high school students, as well as younger kids. In the article, he describes one particularly gratifying meeting:
A group of University of Florida students was visiting the court during oral argument, and, at the midmorning break, the marshal approached Justice Cantero, saying that one of the students wanted to speak to him. The student, it turned out, was Cuban-born and had been in the States only about three years, yet he had been working hard and received a scholarship to attend UF. "This student was so proud to see a Cuban on the High Court"—an experience that made him decide that he too would like to become a lawyer and could himself aspire to become a judge some day, Justice Cantero said, adding, "This experience struck home for me how important it is for all Hispanics that we have a Hispanic on the court so that other Hispanics can know that it is within reach for everybody." As a supreme court justice, he truly relished having the ability to inspire young people to reach high, and he took this responsibility very seriously.
Chief Judge Bertila Soto, 11th Judicial Circuit of Florida – In 2013, Judge Soto became the first female chief judge of the Eleventh Judicial Circuit of Florida, which serves Miami-Dade County, as well as the first Hispanic and the first Cuban-American in that role. In an April 2019 article from the University of Miami, Soto talks about her dad's influence and desire to be a lawyer.
She began clerking in her father's law firm at the age of 14. "I always wanted to be a lawyer," Soto said, adding that she admires her father, a Bay of Pigs veteran and founder of the Spanish American League Against Discrimination. "Our family has a great respect for the U.S. legal system," she said. "We don't take democracy and the rule of law for granted."