Digging Deeper: Steve Smith Talks about the Evolution of Trials and his Outdoor Trails
Digging Deeper: Steve Smith Talks about the Evolution of Trials and his Outdoor Trails
A partner in RK's Miami office, Steve Smith is a Florida Bar Board Certified Civil Trial attorney who specializes in defending mass tort exposure cases as well as complex claims arising from commercial and professional relationships. When he's not working, Steve spends his time outdoors hiking and travelling. He talks about the evolution of his trial practice and his outdoor adventures.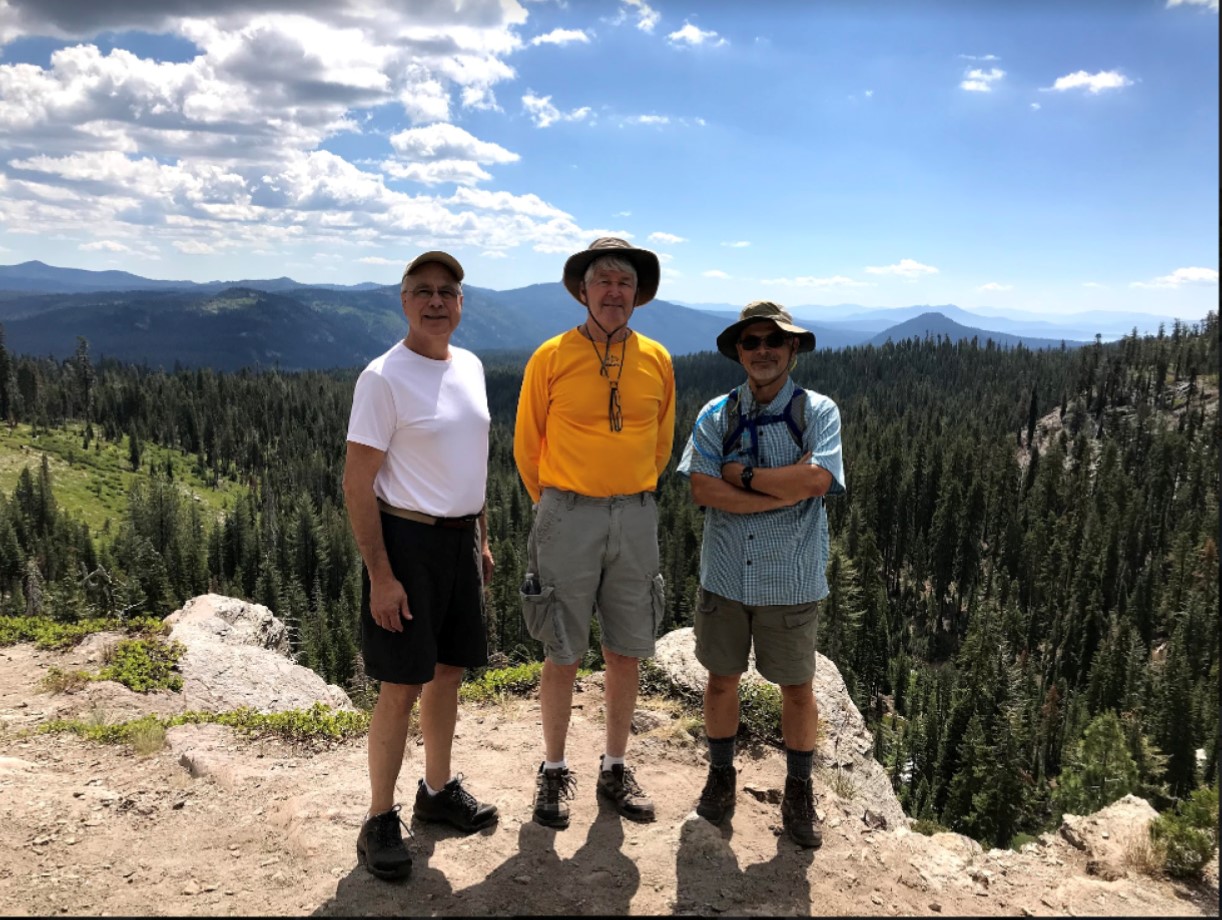 With more than 40 years of experience as a trial attorney, it might be surprising to learn that Steve spent his first year of college studying engineering and mathematics. While nobody in his family had been a lawyer, an aptitude test pointed him in that direction."I found my calling because, although I like science and mathematics, I missed reading and writing."
"Being in trial practice was the last thing I thought I'd do," continued Steve. "I clerked for an insurance defense practice and appreciated the team approach to litigation. Civil litigation and tort practice can be both interesting and challenging," he explained. "My engineering background is very helpful with expert work."
Getting Board Certified as a civil trial lawyer remains one of Steve's most rewarding accomplishments. "I was in the first group of trial attorneys to get Florida Bar certified," remembered Steve. "You need a minimum of 15 trials to be certified and I reached that milestone by the time I was 32 years old."
These days, there are not as many opportunities to go to trial and Steve talks about some of the reasons why. "Costs are a big factor, but another is uncertainty. The population has grown and become more diverse. In today's world, sources of information, particularly electronic media have multiplied. Fewer jurors read the same media and publications. There's a greater risk the jury can come back with an unanticipated result," he said.
Despite having fewer trials than in the past, Steve finds the work fun and challenging. "In mass tort cases, we strive to make the complex simple," he said.
The biggest changes Steve has witnessed over his career have really occurred in the last 20 years due to the massive changes in technology over that time. The way people process information has changed. "Demonstrative aids are significant in trials, and there is more emphasis on audio/video presentations. People read less and have shorter attention spans. Reading paragraphs of text runs the risk of losing juror attention," he said. "You need to get to the point quickly and present information with graphics or visually," he added.
The use of email and digital documents has resulted in a greater volume of evidence to sort through. "The files are much bigger, and there is so much more to get your mind around," he said. "Despite these significant changes in how information is synthesized and presented, the basics of law are still the same," noted Steve. "Structurally and procedurally, you still make arguments, examine witnesses. The difference isn't necessarily what you do, but how you do it."
Steve joined RK in 1983 and said it was pure serendipity. "I raced sailboats back then and a mutual friend connected me with Rumberger. I only looked for one job in 40 years and that was the first one," he laughed.
Steve likes mentoring new lawyers. "The main limitation to young lawyer development is their initiative and imagination. The more time they put into their practice, the more success they will have. It works out well for a firm like ours because we focus on mentoring and developing talented new lawyers. Young attorneys who aren't offered the opportunity to grow are not shy about finding a different firm," he explained. "I also encourage new attorneys to be active in in the community, church or temple. Network with other professionals other than lawyers so you gain a perspective about the general economy and the work people do to feed their families," he added.
In his free time, Steve likes to stay active swimming and biking. "I ran 10k races for many years until my doctor told me to dial it back to save my knees," said Steve. "I still do some trail running," he explained.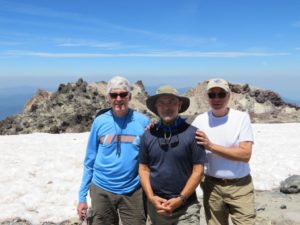 Last July, Steve took a trip to Lassen Volcanic National Park in northern California with his college friends and spent five days hiking. As the fifteenth national park, and one of the oldest, the park boasts numerous volcanoes, steaming fumaroles, meadows filled with wildflowers and clear mountain lakes. The sharp, peaked land is the result of past volcanic eruptions and hot water continues to flow and sculpt the landscape. It is nestled three hours northeast of Sacramento.
"I hadn't taken a "guys trip" in many years and it turned out to be great fun. We hiked a different trail each day and the scenery was beautiful. It looked like moonscape," he said. "I'd definitely like to do that again."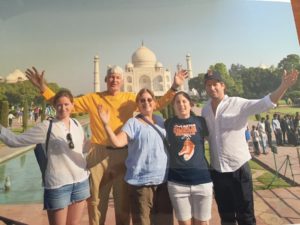 Steve and his wife also enjoy traveling together and spending time with their three children when they can. "My wife was a NICU nurse and retired a few years ago. We've taken some really interesting trips together including one to India right after she retired."
Despite his adventures, Steve still places his work on the top of his favorite things to do. "I feel fortunate to be able to continue working in an area I find interesting and challenging for so many years," he admitted.