Larry Smith Recognized as Honoree in Orlando Business Journal's 2022 Diversity in Business Awards
Larry Smith Recognized as Honoree in Orlando Business Journal's 2022 Diversity in Business Awards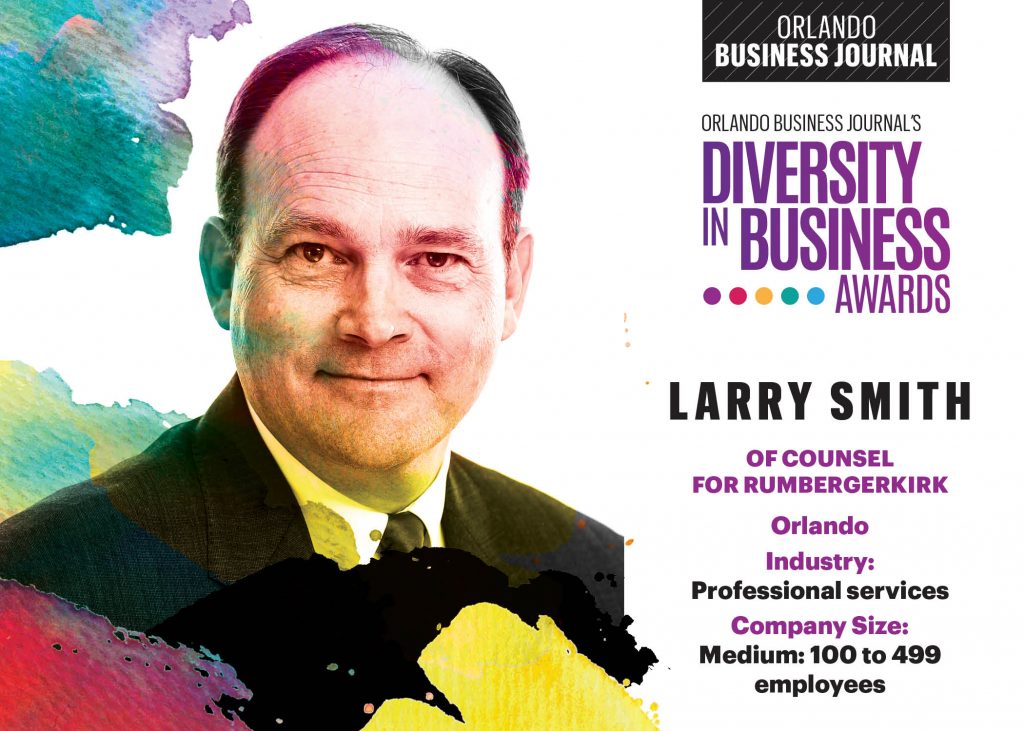 RumbergerKirk attorney Larry Smith has been named among the Orlando Business Journal's 14 honorees for the 2022 Diversity in Business Awards. The honorees include four individuals and 10 companies who have gone above and beyond in embracing inclusion and equality across all areas of diversity.
"Long gone are the days when diversity, equity and inclusion were rare elements of some workplace cultures; today, they play a critical role in companies maintaining a competitive advantage, and factor greatly into regions being a great place to live, work and play," writes Anjali Fluker, associate managing editor in the announcement.
For more than 20 years, Larry has been using his voice to demand that those in Florida's legal profession include sexual orientation in their discussions on professionalism and diversity. He's been at the forefront of the discussion–using his voice to represent and speak up for those who had been silent far too long. He has founded and served on a number of local, state and national bar association committees to help champion the cause. Larry's contributions over the years were recognized earlier this year by The Florida Bar Diversity and Inclusion Committee, which named him one of five pioneers in the Path to Unity program. The program recognizes these attorneys' significant contributions that have paved the way for others based their achievements championing race, gender, ethnicity, sexual orientation and disability issues.