Lights, Camera, Action: RK Ships Movies to Troops Serving in Africa and Afghanistan
Lights, Camera, Action: RK Ships Movies to Troops Serving in Africa and Afghanistan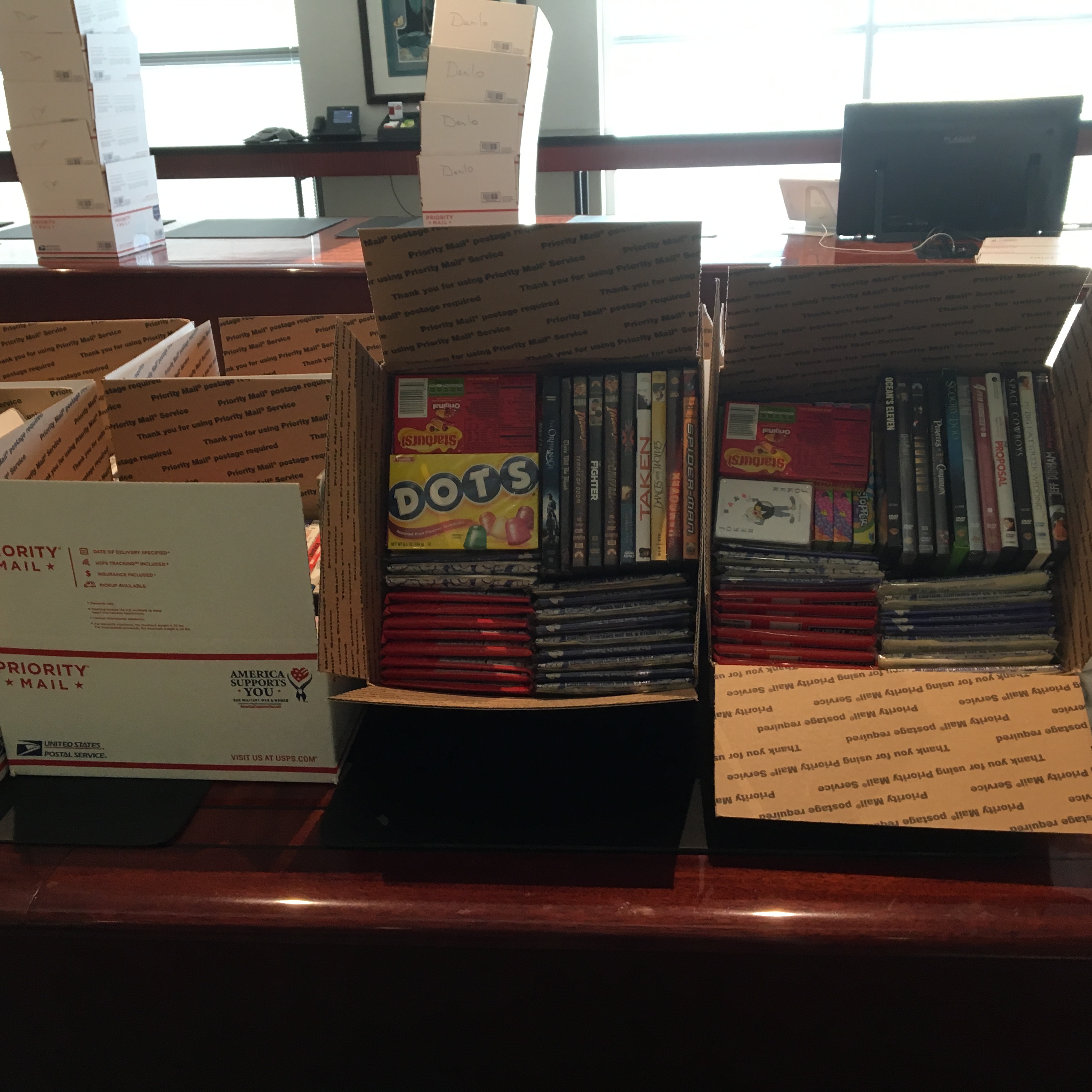 Ten days after Hurricane Irma came barreling through Florida, RumbergerKirk staff packed up 39 boxes filled with movies and treats, personal hygiene items, socks, snacks, coffee and drink mixes. There were 10 "movie" boxes filled with a variety of movies, popcorn and candy to offer some entertainment for troops serving far from home in Africa and Afghanistan.
The other boxes were filled with items that deployed troops have trouble getting such as shaving gear, deodorant, wet wipes, toothbrushes, toothpaste, and socks.
"I thought the generosity of our staff was amazing considering we are all still recovering from a hurricane. I couldn't promote the shipment like I usually do," said Lisa Griffin, legal assistant from the Orlando office who inspired the program and has led the coordination of the shipments over the past eight years.
"We've sent movie boxes several times over the years and they are so very appreciated by the troops," she continued. "Not even a hurricane could keep us from sending these special boxes to the men and women who have committed to serving our country."