Patrick Delaney – Former Kart Racer Uses His Experience to Drive His Automotive Cases Forward
Patrick Delaney – Former Kart Racer Uses His Experience to Drive His Automotive Cases Forward
Growing up behind the wheel of a go-kart, Patrick Delaney, an associate in RumbergerKirk's Orlando office, couldn't be more thrilled to be representing automobile manufacturers in warranty, lemon law and product liability defense cases. Prior to joining RK this last March, Patrick served as an Assistant Attorney General and as an Assistant Public Defender. He has successfully argued cases at every level of the Florida courts and has extensive experience arguing before the Florida Supreme Court. He is excited to bring those skills to his automotive clients and talks about his transition.
Patrick started kart racing at the age of 11 and traveled around the country racing until he turned 17. "My father was an amateur race car driver before he had kids, so this was his way of continuing that interest while spending time with his son," noted Patrick. "In hindsight, I can see that it was a unique way for us to connect and build a good relationship. We spent nearly every weekend together, especially during the hot summer months, traveling around Ohio, Indiana, Wisconsin, Illinois, North Carolina and Florida."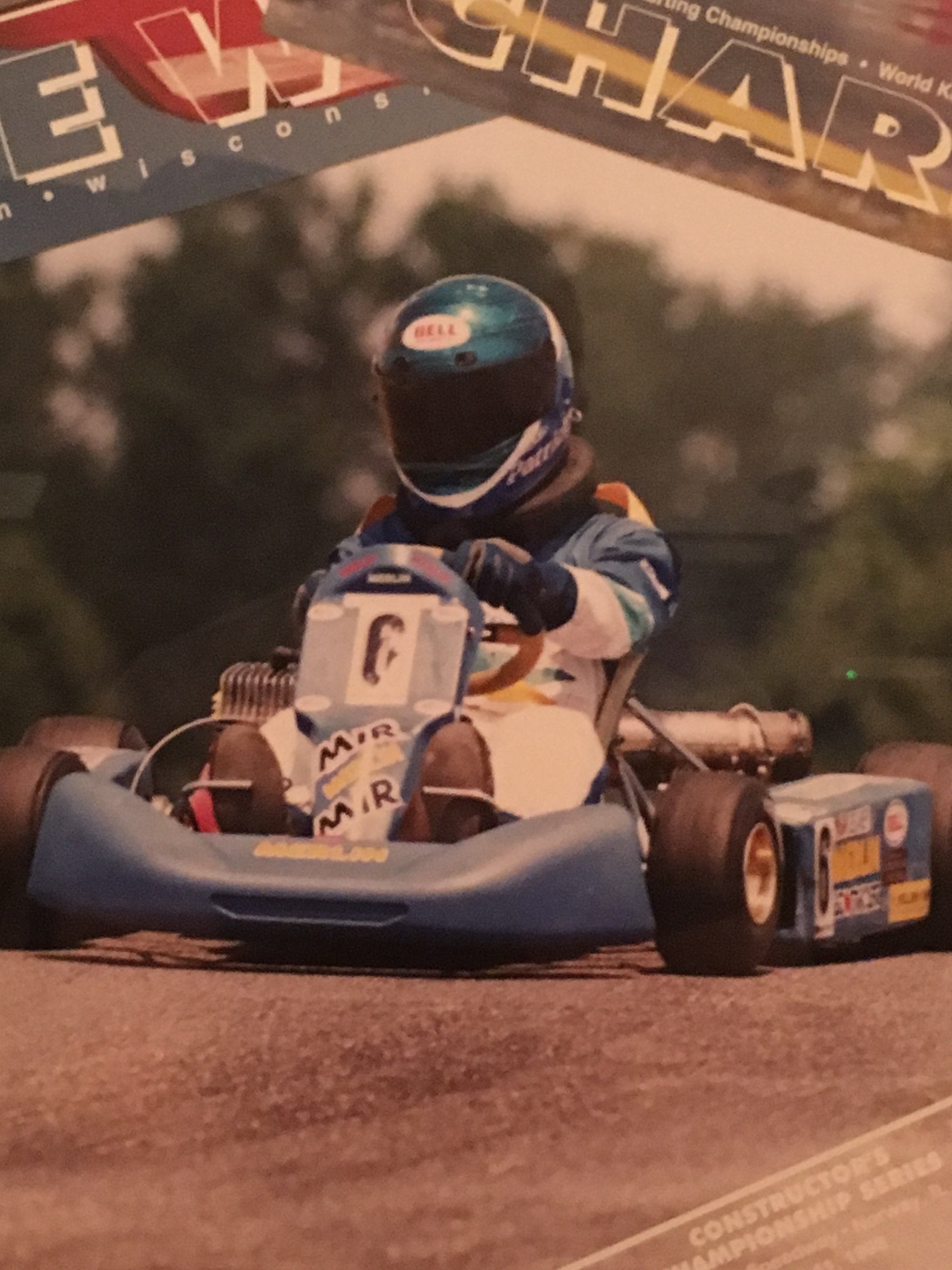 Karting is known as the stepping stone to the higher ranks of motorsports. While Patrick no longer races, he noted that he has many friends who have gone on to become successful racecar drivers or hold other positions in the industry.
"Because I have a thorough understanding and appreciation of cars, I can see the issues of a case very quickly," noted Patrick. "I understand the mechanics of cars and that enables me to dig into the plaintiff's complaint, have technical conversations with the clients and translate that information for the judges, a jury, and even the plaintiff. For example, if a car is operating with the wrong size tires, I already understand how that affects the car and don't need to spend as much time researching the mechanics surrounding a case," explained Patrick.
Clearly not afraid of a challenge, Patrick enjoys the nuance of each case and looking at its individual and unique situations in order to determine the best way to present an argument depending on the audience. He also enjoys being able to see the fruits of his labor. "Before law school, I worked on Capitol Hill and I spent a lot of time preparing and doing work that would just turn into nothing," said Patrick. "In law, you work hard, prepare a case and are constantly moving it forward to the final result."
Patrick has had a lot of experience moving cases through the court room as a public defender in West Palm Beach where he handled everything from misdemeanors to felonies. His work in the courtroom, gave him valuable experience that can be hard to come by for new associates. Looking for a change in pace and to continue to round out his skills, Patrick then moved to the Attorney General's office where he worked for the state defending the validity of death penalty cases through the appellate system. "I really liked the challenge of switching from defense to more prosecution and going from trials to appeals, but I knew that I didn't want to do that work forever," admitted Patrick. "I had my eye on automotive products liability and was waiting for the right opportunity," he continued.
"Representing automotive manufacturers is really exciting for me," said Patrick. I get to use a skill I'm good at for the benefit of the clients. A lot of manpower and hours go into building an automobile and the decisions they make aren't happenstance," he continued. "I have a huge amount of respect for the manufacturers and enjoy defending their products."
"Everybody at RK has been exceptionally nice, supportive and encouraging as I make this transition," said Patrick. "The culture encourages constant improvement and learning. There is a one for all and all for one attitude. We're encouraged to be inquisitive and everyone is open to answering questions and helping, which is fantastic when I'm getting up to speed in a whole new area of law. In fact, it would be a struggle to find a closed door."
Patrick also notes that there is a genuine caring for each other. "My wife and I moved to Orlando from Tallahassee. While we do have family in the area, people still inquire how we are adjusting. My wife and I have a limited amount of free time right now because we are both working a lot," admitted Patrick. "She is working as an oncology nurse and going to school to be a nurse practitioner," he explained.
Patrick and his wife enjoy taking their dog Liberty to dog parks or other dog-friendly activities. "She is a mix of standard Poodle and an Old English Sheep Dog, so she likes to herd us a lot," he laughed. "We have been very impressed with the number of dog-friendly opportunities here," he continued. "I'm thankful to have my family nearby because Liberty doesn't like to be alone for too long, so it's really nice having a support network."
With his sister's family and parents close by, Patrick says they spend a lot of time together. "My brother in-law and I like to go to different sports events and venues. We also volunteer regularly as part of the chain crew at UCF football games," he said. "I played rugby in college and coached my college team for a couple of years after graduation, so I like to run a lot and stay active," he continued.
Because they went to school in Miami, Patrick and his wife have good friends in South Florida and enjoy catching up with them whenever they can. And, although he hasn't been behind the wheel in 10-12 years, Patrick does keep up with his friends in the racing world who he says are doing everything from turning wrenches to spotting at racetracks. While he may not be working in the racing world, Patrick certainly has found a way to include his passion for cars in his daily work.