Rebecca Beers Selected to the 2023 Class of Fellows of the Birmingham Bar Foundation
Rebecca Beers Selected to the 2023 Class of Fellows of the Birmingham Bar Foundation
Rebecca Beers has accepted the invitation to become a Fellow of the Birmingham Bar Foundation and was honored with the 2023 Class of Fellows during the annual Fellows Dinner on Friday, February 24, 2023.
Birmingham Bar Foundation Fellows are selected in appreciation for their commitment to the Birmingham Bar Association and the Birmingham legal community. Each year, the Birmingham Bar Foundation invites a limited number of attorneys and judges who have been members of the Birmingham Bar Association for at least ten years and who have demonstrated a spirit of excellence in their field of practice, a dedication to civility in the profession, and a commitment to enhance and enrich the prestige of the profession through Bar and civic leadership.
"I am very honored to have been nominated and selected as a member of the 2023 Class of Fellows of the Birmingham Bar Foundation," said Rebecca. "The Fellows of the Bar Foundation represent experienced lawyers who have demonstrated a commitment to the legal profession in Birmingham and who have made the intentional choice to dedicate their time to the Birmingham Bar and to supporting the betterment and availability of legal services in our community. I am truly humbled to have my name included among the giants of our Bar who have gone before me and been given this honor."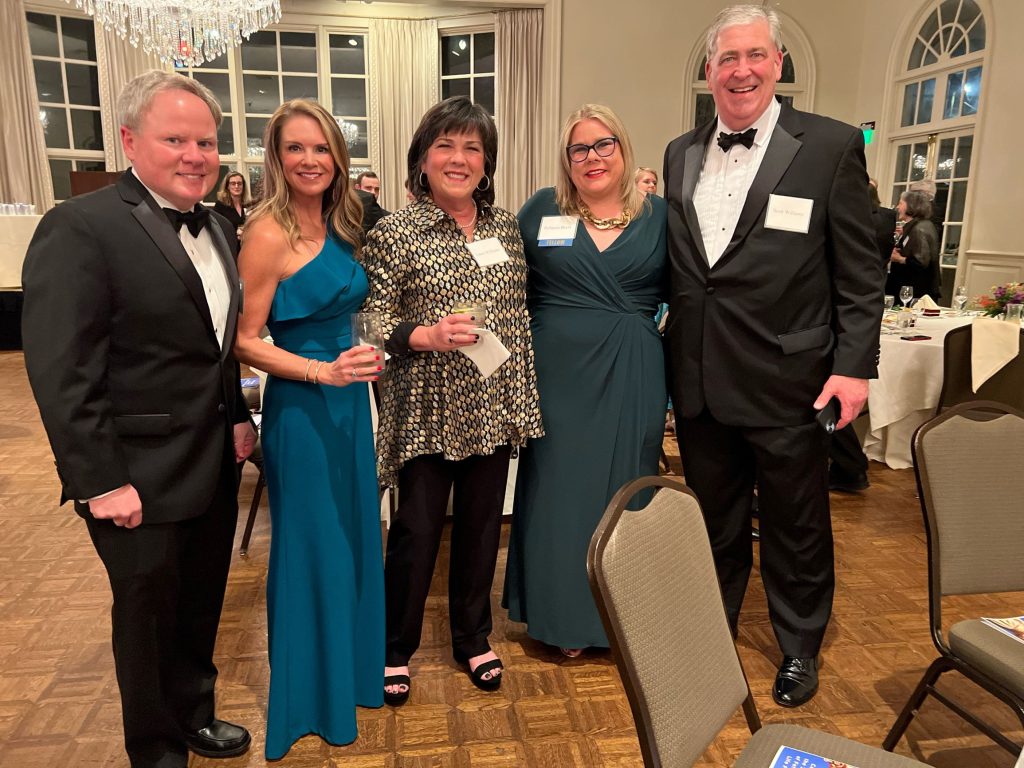 Rebecca further expressed her gratitude for partners Meredith Lees, Pete Tepley, and Scott Williams, for their mentorship and support. "They guided me from the first day of my legal career and were there to support me yet again – along with their spouses – at the Fellows Dinner," she shared.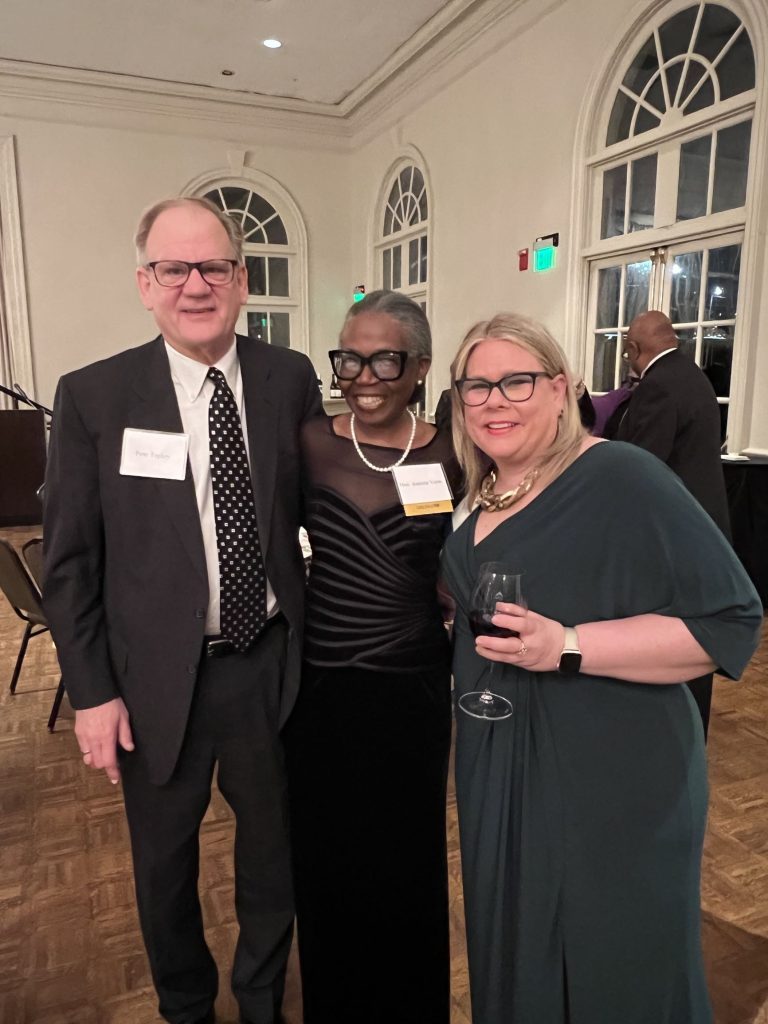 A member of the 2017 Board of Directors of the Bar Foundation, Rebecca has long been a proud supporter of the work of the Foundation. She shared that the Foundation supports the Birmingham community in a number of ways from awarding scholarships to deserving law students to sponsoring a mock trial program and a conflict resolution skills program for local high school students. In addition, they provide opportunities for high school, college, and law students in Birmingham to observe oral arguments before Alabama's appellate courts in special sittings in Birmingham, award grants to deserving community programs, and much more. Learn more about the work of the Birmingham Bar Foundation.
"I look forward to continuing my support of the Bar Foundation through my role as a Fellow of the Birmingham Bar Foundation for many years to come," added Rebecca.