Rumberger Ships Valentines, Treats and Essentials to Overseas Troops for Valentine's Day
Rumberger Ships Valentines, Treats and Essentials to Overseas Troops for Valentine's Day
By February 14th, military men and women serving in Cuba, Africa, Afghanistan and Iraq will open packages filled with valentines sharing messages of appreciation and support, personal care items, snacks, drinks and candy. In honor of Valentine's Day, RumbergerKirk's offices teamed up to ship more than 70 boxes filled with love to nine military units. "We hope these Valentine's Day boxes will brighten the day for many of our men and women who are separated from those they love this Valentine's Day while serving our country," said Lisa Griffin, a legal assistant from the firm's Orlando office who has been coordinating troop shipments from the firm for the past six years.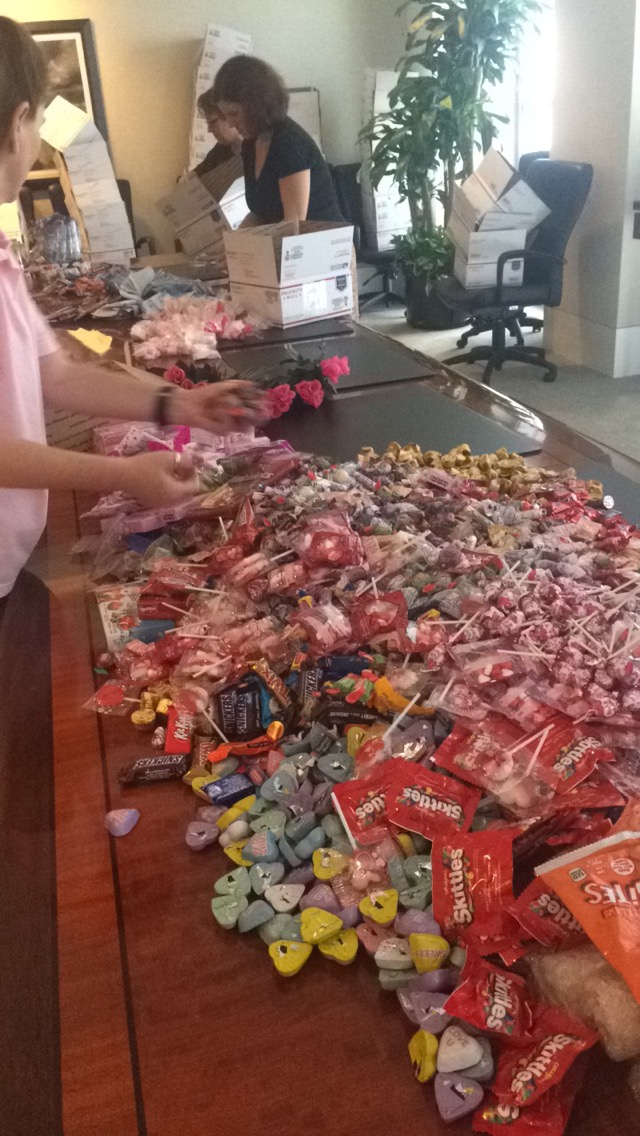 Lisa began this labor of love when her son, who was then serving overseas in the Marines, revealed that very few military personnel in his unit had family that could send care packages. In addition to the expense, the process to send packages is complex requiring much paperwork and time to coordinate.
"We've prepared 31 shipments since our first one in 2009 totaling more than 1,000 boxes in all," said Lisa. Whether sent during holidays or just because, the boxes always include comfort items and essential supplies that can be difficult or expensive to obtain such as razors, shaving gel, deodorant, toothbrushes, toothpaste and baby wipes, which are often used in place of a shower.
The firm has sent a number of special shipments over the years. One shipment included baby powder for Marines to help keep their walking paths safely marked, another included coffee for helicopter pilots to help with their long days and nights and another included towels because they are considered a luxury item. There have been shipments with freezer pops, Oreo cookies and s'mores, as well as dinner boxes as an alternative to MREs and movie night boxes to help combat boredom and homesickness.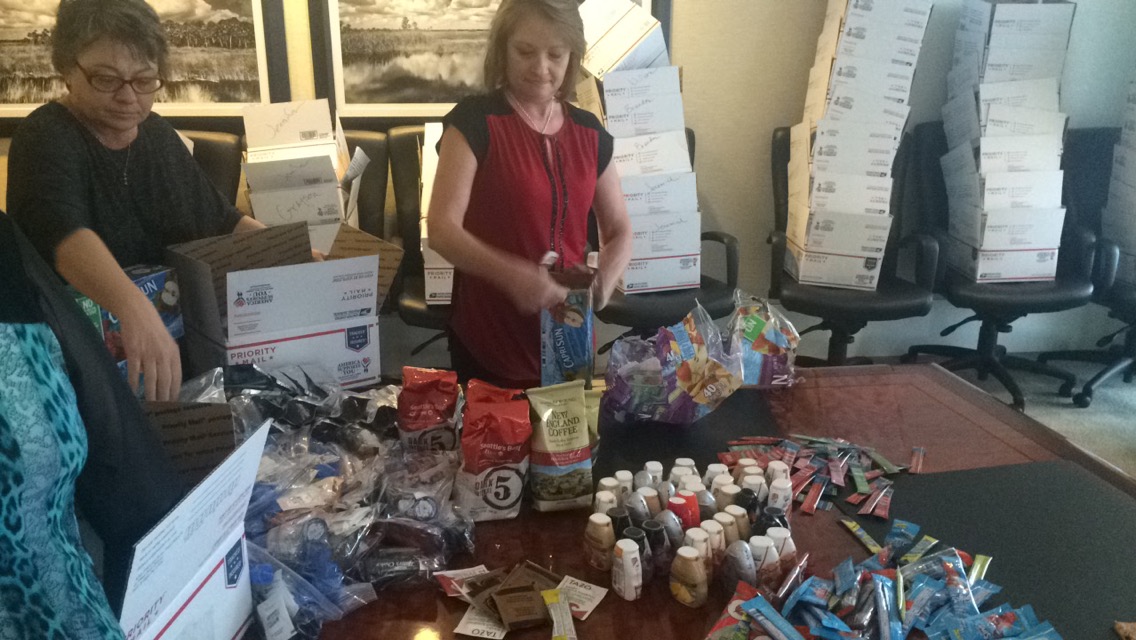 Lisa Griffin (right) organizing goods for packing
All items included in the boxes as well as shipping costs are donated. In addition to the firm's attorneys and staff, RK business partners assist with donations and packing the boxes including Orange Legal, Milestone Reporting, D4, LLC and another law firm, Mateer Harbert.
After being featured in the Orlando Sentinel and on Central Florida News 13 in December, the firm received inquiries and donations from PulmonaryCare of Central Florida, Camouflage Dave's Beef Jerkey and Gordy Family Dental.
"Boxes are packed with quality items and while the value varies, we estimate an average value of $25 to $30 per box," explained Lisa. "When we began, postage was $13.50 per box, but now costs $16.75 per box," she continued. "The mailing for the last shipment alone was more than $1,000. It's hard to estimate the value of our shipments so far, but a conservative estimate would easily put the value over $50,000. We certainly could not do this if not for the generosity of our staff as well as our many business partners."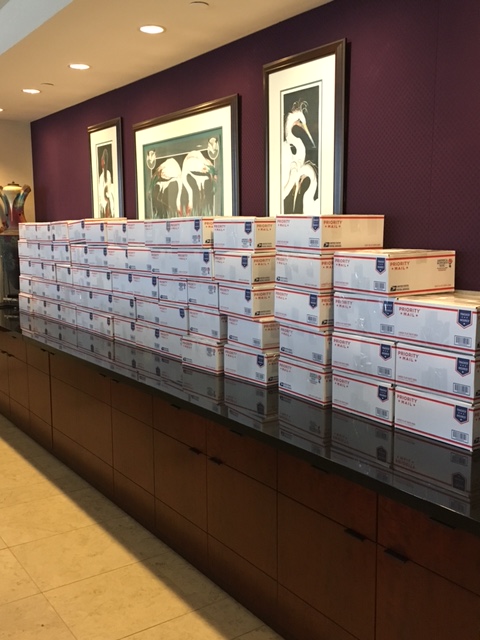 The firm's next shipment is scheduled for Memorial Day.
RumbergerKirk provides litigation and counseling services in a wide range of civil practice areas including product liability, commercial litigation, construction, real estate, intellectual property litigation, securities litigation, labor and employment law, bankruptcy, insurance coverage, professional liability and administrative law. Offices are located in Orlando, Tampa, Miami, Tallahassee and Birmingham, Alabama. For more information, please visit www.rumberger.com.