RumbergerKirk Multicultural Food Festival Celebrates Diversity
RumbergerKirk Multicultural Food Festival Celebrates Diversity
RumbergerKirk's Annual Multicultural Food Festival celebrates the diverse heritage of RumbergerKirk employees through food. Hosted by the firm's Diversity and Inclusion Committee, staff members in each office are invited to nominate local restaurants that represent a cultural heritage of importance to themselves or the community for the catered luncheon.
RumbergerKirk's Miami office celebrated with foods from the Mediterranean, China and Mexico.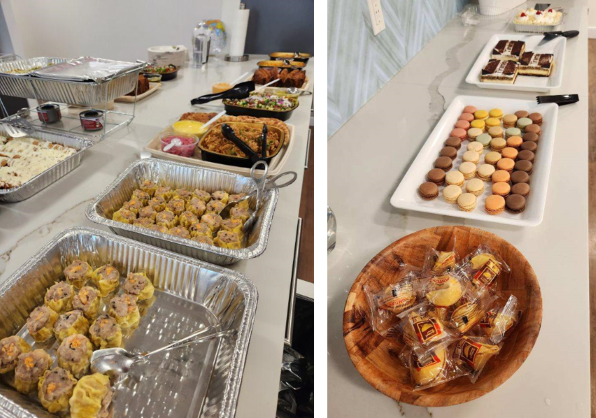 Restaurants included:
Motek – a family-run Israeli-Mediterranean restaurant with influences from Lebanon, Morocco, Turkey, Yemen and more.
Tropical Chinese – a second-generation family restaurant featuring hand-crafted, authentic Chinese cooking.
Mi Rinconcito Mexicano – a Mexican restaurant run by two sisters from Tulancigo, the second-largest city in the Mexican state of Hidalgo, since 2005.
Crowd favorites included the dumplings from Tropical Chinese and the burgers from Motek.
RumbergerKirk's Tampa office celebrated with Spanish-Cuban and Vietnamese cuisine. One of RumbergerKirk's founding partners Dick Caldwell recommended Columbia Restaurant while partner Rob Blank recommended Vietnamese restaurant Bamboozle. Rob recently traveled to Vietnam and showcased some photos from his trip and spoke about the culture and food. The Columbia Restaurant features Spanish-Cuban cuisine and has been a Tampa favorite for more than 100 years.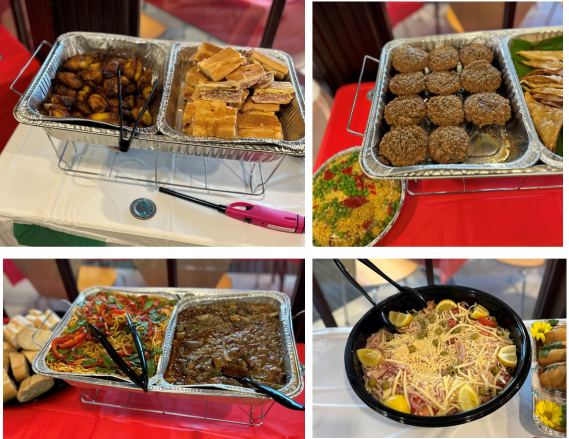 Our RumbergerKirk team in Birmingham enjoyed Greek and Southern Barbecue while our Tallahassee office chose lunch from Tazikis and Kairos Mediterranean Restaurants.
The Orlando office will hold its Multicultural Food Festival once the office renovation is complete.