Spreading Holiday Cheer to Troops Overseas
Spreading Holiday Cheer to Troops Overseas
RumbergerKirk comes together to show their support for military troops serving in remote locations this holiday season.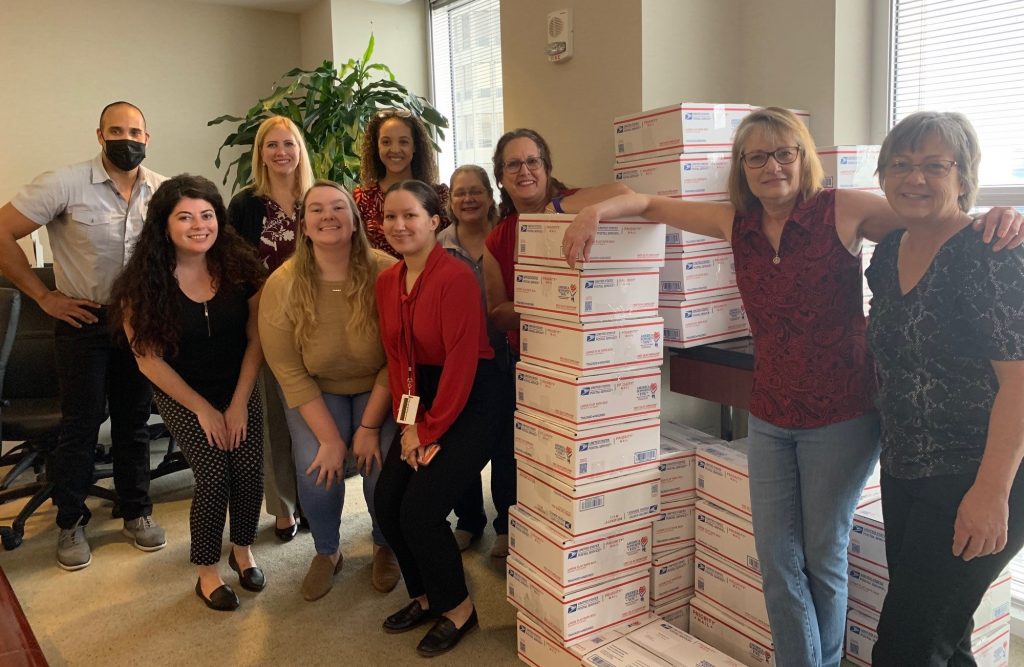 For the 13th consecutive year, RumbergerKirk has shipped holiday care packages to troops serving overseas during the holidays. Boxes filled with treats, snacks, socks, toothbrushes, magazines, and more are heading to far off destinations including Kuwait, Guam, the Middle East and aboard the USS Harry S. Truman.
The boxes are filled with everyday items we take for granted, such as essential travel-sized toiletries, that troops in remote parts of the world often go without because they can be difficult or expensive to obtain. In addition, there are holiday treats, stockings and cards filled with encouragement and messages of thanks.
RumbergerKirk employees in Birmingham, Miami, Orlando, Tallahassee and Tampa donate items to fill the boxes and give cash donations to offset mailing costs and purchase specialty items. The firm collects items and sends packages three to four times annually, with the holiday shipment typically being the largest of the year. More than 2,000 boxes have been shipped over the past 12 years since the beginning of the Pack & Ship program in 2009.
When legal assistant Lisa Griffin's son joined the United States Marine Corps and was deployed to Iraq, Lisa quickly learned that many deployed service men and women receive little or no mail. She was inspired and encouraged to begin collecting and sending packages on behalf of the firm and the program has grown into the well-oiled machine it is today.
"This project could not be possible without the support of so many who donate goods and money and also pack and label the boxes," said Lisa. "It is all a mystery to me how it always works out that I have enough goods to fill the boxes and enough money to pay the postage, but it all comes together in the end. Today, the most important thing I needed was hands to help put it together. We had lots of hands and we were finished in less than an hour!"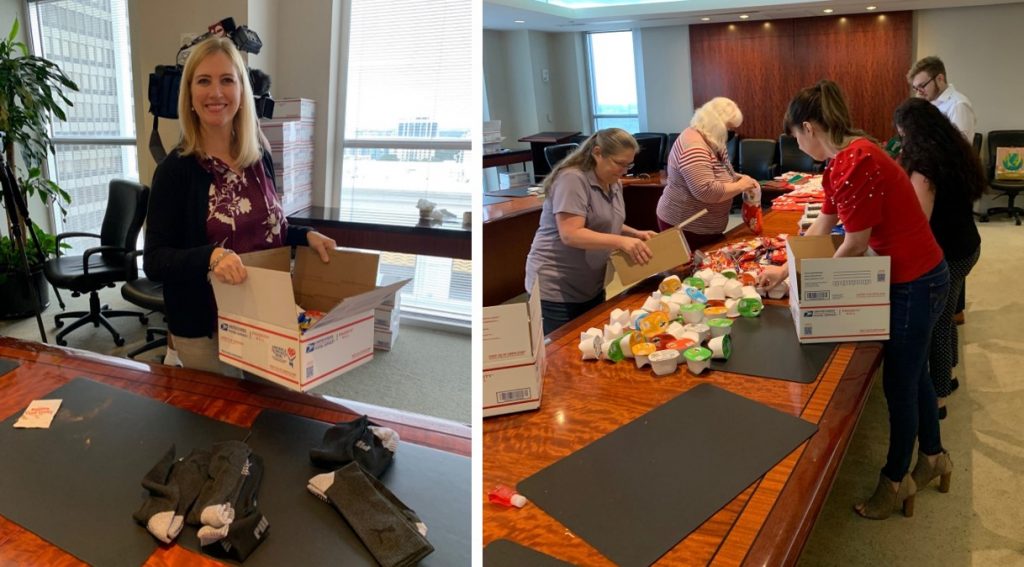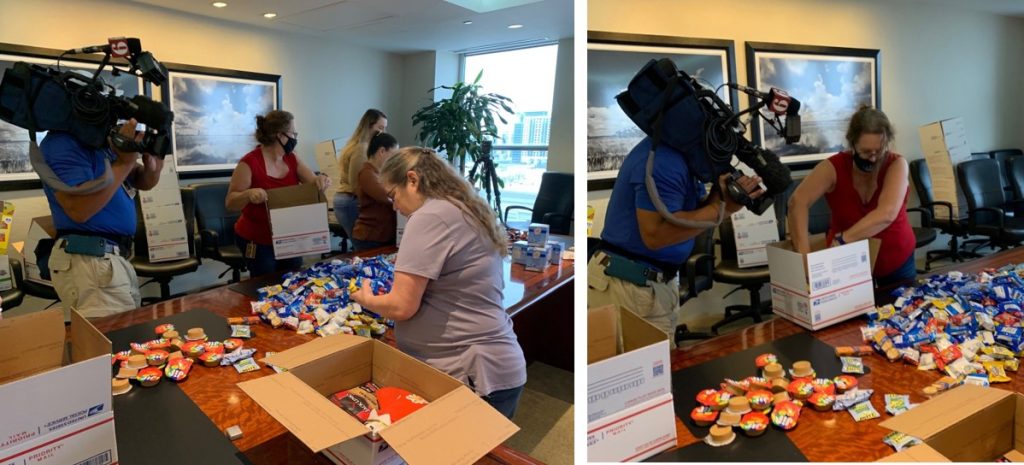 WFTV reported on the 13th annual holiday troop shipment on December 9, 2021 during the "News at Noon" update.