Spring Peeps Get Deployed
Spring Peeps Get Deployed
RumbergerKirk ships 41 packages filled with personal necessities and treats to soldiers, sailors and Marines around the globe.
Peeps of many different shapes and colors will soon be arriving to troops overseas (and in the seas) as part of RumbergerKirk's spring shipment. The firm packed and shipped 41 boxes filled with spring cheer and goodies, along with personal hygiene necessities such as deodorant, hand sanitizer, lotion and foot powder and plenty of socks. In addition, packages include a wide variety of snacks, coffee, magazines and flavored drink drops and much, much more.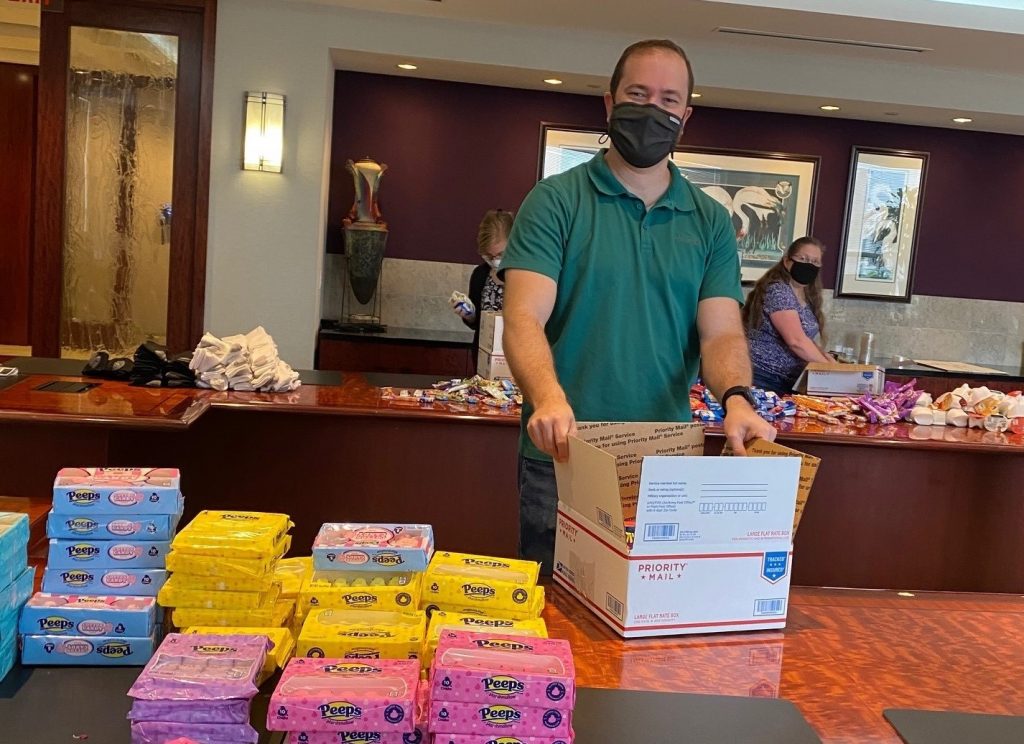 The boxes—each one filled with Peeps, a popular spring treat—are headed for troops located as far away as Dubai, Kuwait, South Korea, and Italy as well as four ships including USS Eisenhower, USS Laboon, USS Ronald Reagan, and USS Roosevelt.
"What's amazing about this program is how it continues year after year," said Lisa Griffin, a legal assistant from the firm's Orlando office who inspired the program and has led the coordination of the shipments since 2009. "I'm always thankful for the support of everyone at the firm because without their donations and help in packing the boxes and preparing them to ship, this wouldn't be possible. While the packages may ship from Orlando, support comes from each of our RumbergerKirk offices."
"I also love the personal stories and connections with the service members. One of the service member's we are supporting this time around is new to us, but his family isn't. We supported his sister's troop a couple of years ago. And, while she's still active duty, she's on shore, so she wanted to be sure we supported her brother's troop," Lisa added.