Take Our Daughters and Sons to Work Day: A Visit to the Eleventh Circuit Court
Take Our Daughters and Sons to Work Day: A Visit to the Eleventh Circuit Court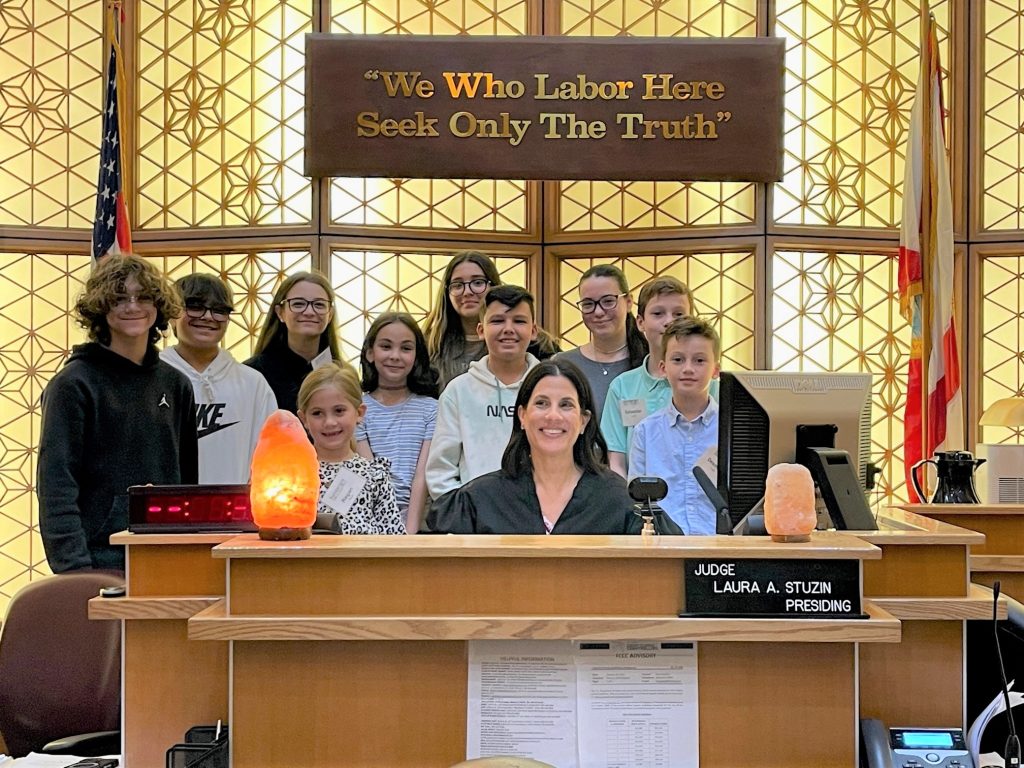 RumbergerKirk's Miami office welcomed the daughters and sons of our staff into the office as part of the "Take our Daughters and Sons to Work" day that occurs on the fourth Thursday in April each year.
"We had 10 kids participating this year," said Blanca Aguilera, the senior office administrator in Miami who has spearheaded the event for many years with the help of employees. "Throughout the years we have planned different events which varied from the students getting assigned to work with different teams or departments or taking field trips to the courthouse," she said.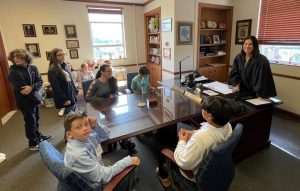 This year, Blanca reached out to Judge Laura Anne Stuzin and Judge Andrea Riker Wolfson, Administrative Judge of the Circuit Criminal Division of the Eleventh Circuit Court. They invited RumbergerKirk to take part in their program. Judge Stuzin was excited to have RumbergerKirk kids in her courtroom as she is a former RumbergerKirk attorney who worked for the firm for 11 years before being appointed to the County Court in 2015. Two years later, Judge Stuzin was elevated to an open circuit court position in Miami Dade County.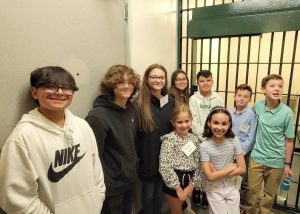 The kids and their chaperons watched live proceedings in the court room until Judge Stuzin took a break from her hearings and invited the group back to her chambers. She welcomed everyone, explained that she worked at the firm for many years prior to becoming a judge and spent time answering questions from the students and parents. She then asked her bailiff and a corrections officer to give everyone a tour of the holding cell and tunnel prisoners are brought in for court appearances.
At midday, the group took photos and rode the Metrorail train back to the office where lunch was served in the Employee Café. Students toured the office space and then spent the rest of the afternoon working independently with their parents.
Did you know?
The tradition, now known as "Take Our Daughters and Sons to Work," began in the early 1990's when the Ms. Foundation created the "Take Our Daughters to Work" day to help young women realize their worth and potential and be seen as future businesswomen. It has grown over the years to include boys and still shares the goal of helping youth realize the vast opportunities available to them in the workplace.