The Impact of Black Bar Associations: Paul C. Perkins Bar Association
The Impact of Black Bar Associations: Paul C. Perkins Bar Association
In honor of Black History Month, RumbergerKirk is featuring the importance of Black Bar Associations in our communities. Many of these organizations honor prominent Black attorneys who played pivotal roles in the Civil Rights Movement and paved the way for today's Black attorneys. The Paul C. Perkins Bar Association plays an important role in the Central Florida community and three RumbergerKirk attorneys share their connections and stories.
Paul C. Perkins Bar Association
The Paul C. Perkins Bar Association (PCPBA) promotes the advancement of African Americans in the legal profession, educates the Central Florida African American community about the legal system and promotes reform and improvement in the law to aid the administration of justice. Originally founded in 1981 as the Orlando Chapter of the National Bar Association, the organization was renamed to honor Central Florida civil rights advocate Paul C. Perkins, Sr. in 1986.
About Paul C. Perkins
A World War II captain and graduate of Howard University Law School, Paul C. Perkins, Sr. was admitted to practice law in Florida in 1950. He moved to Orlando in 1951 becoming the second African American attorney to serve the area. He served as co-counsel to Thurgood Marshall and Jack Greenberg of the NAACP Legal Defense Fund defending the "Groveland Four," the four African American young men wrongly accused of raping a Lake County woman in 1949. Appointed the first African American City Prosecutor for Orlando in 1965, Perkins was also a lifetime member of the NAACP and served on interracial committees created in the 1950s and 1960s to help integrate public facilities in Orlando. The organization strives to honor his work and memory.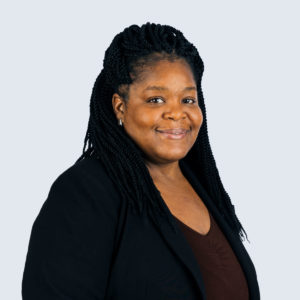 Creating Leaders
RumbergerKirk Partner LaShawnda Jackson is a great example of how PCPBA promotes and elevates Black attorneys and leaders. LaShawnda became engaged in the PCPBA board early in her career and served as president from 2006-2007, just four years after she was admitted to the Florida Bar. It would be the first of many leadership roles for LaShawnda, who went on to serve on the board of the Virgil Hawkins Florida Chapter of the National Bar Association, culminating in serving as president from 2018-2019. She would then go on to become the first Black president of the Orange County Bar Association in 2020.
Read more about LaShawnda's incredible journey and her community outreach and leadership.
Mentoring and Youth Outreach Programs
PCPBA serves the Central Florida community in a number of ways including community engagement, youth outreach and law student mentoring.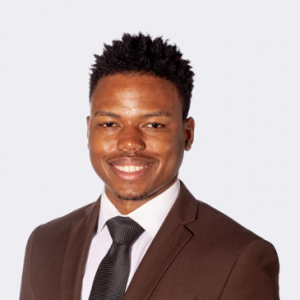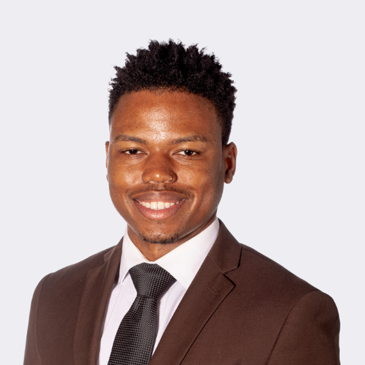 "I chose to become a member of Paul C. Perkins Bar Association because of its involvement with the FAMU College of Law during my time there as a law student," said RumbergerKirk attorney Samendio Mathieu. "The organization was, and still is, very involved with the law school and I wanted to pay it forward by joining and getting involved.
"In addition to mentoring law students," the organization engages in a number of youth outreach programs and provides scholarships to students in need," added Samendio.
PCPBA Provides Important Networking Opportunities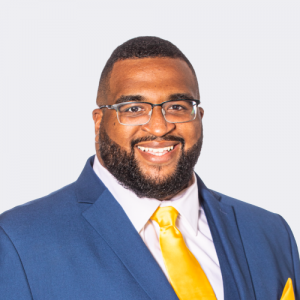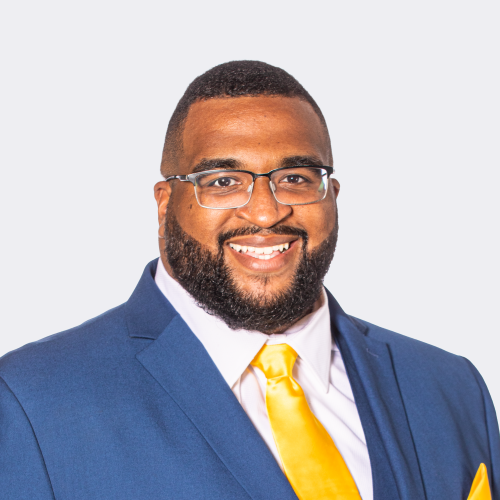 "As a new resident of Orange County, becoming a member of the Paul C. Perkins Bar Association has allowed me to meet and connect with Orlando's legal community at large, while also allowing me to pursue my passion for mentoring law school students. Through the association's dynamic programming, I've been able to meet members of the state and federal judiciary and attend workshops that have helped me grow as a young attorney," said Orlando attorney Reggie Guillaume.
"As an attorney, expanding your network is a never-ending goal. PCPBA has helped me continue to grow my network and get support from other attorneys who have similar experiences as myself in a profession where we are underrepresented," added Samendio.
Providing community and support is an extremely important role of Black Bar Association, especially when considering that Black attorneys make up just 5 percent of all attorneys, according to the ABA Journal's 2022 National Lawyer Population Survey.
Visit the Paul C. Perkins Bar Association website to learn more.