The Florida Bar Diversity & Inclusion Committee: The Path to Unity Project
Cultural Hub of NW Florida
The Path to Unity Statewide Outreach Lands in Bay County
The Path to Unity Statewide Outreach Lands in Bay County
The Florida Bar Diversity & Inclusion Committee's Path to Unity project continued its 2-year statewide outreach on Saturday, March 4, at the Gallery of Art, the first art gallery in Bay County and presented by Cultural Hub of NW Florida.
RumbergerKirk's Larry Smith was joined by Circuit Judge Elijah Smiley, the first African American judge in the 14th Circuit, and Cecile Scoon, the first African American woman to practice in Bay County. The event bookended Black History Month and Women's History Month.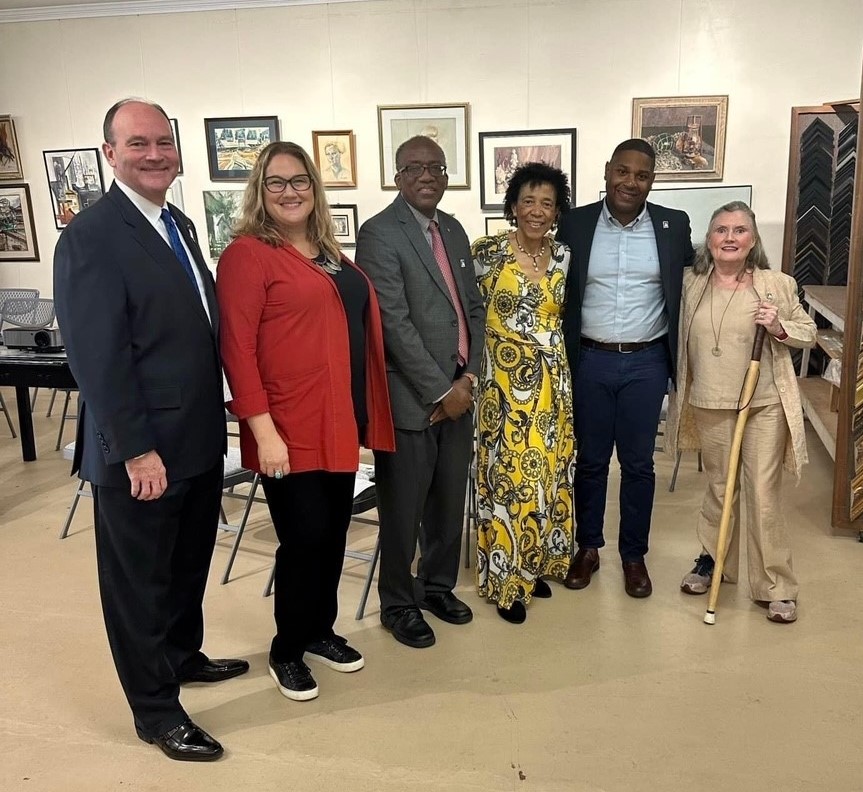 The Path to Unity project is a multi-faceted educational program about civil rights and the impact and contributions of Florida attorneys, including five pioneering "Legends," including Larry who has been a champion for the LGBTQ+ community for decades.
Learn more about the "Path to Unity" traveling history project.