Traditions in Puerto Rico and the Dominican Republic in Honor of Hispanic Heritage Month
Traditions in Puerto Rico and the Dominican Republic in Honor of Hispanic Heritage Month
During National Hispanic Heritage Month, September 15 through October 15, we honor, celebrate and recognize the histories, cultures and contributions of American citizens whose ancestors came from Spain, Mexico, the Caribbean and Central and South America. What began as a week-long celebration 50 years ago recognizing the independence of several Latin American countries, Mexico and Chile, grew into a month-long observance in 1988 that continues today.
RumbergerKirk asked employees to share their favorite traditions, musicians and artists in honor of National Hispanic Heritage Month.
Brittney Polo, Associate Attorney, Miami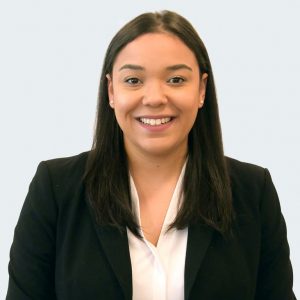 What is your favorite tradition from your culture? I love the emphasis on music and dancing in Dominican culture.
How do you like to celebrate National Hispanic Heritage Month? By honoring those who came before me. I love learning about Hispanic men and women who made an impact on the world.
Are there any local events celebrating National Hispanic Heritage Month that you recommend? The Broward County Bar Association – Behind the Gavel: A Celebration of Broward Hispanic Judges was held on September 21.
Do you have a favorite author, movie, book, entertainer, musician, or artist that represents your culture? I am a huge Aventura fan–they are my favorite band. Although they are from the Bronx, they are a Dominican-American group that focused on Bachata, a genre of music that began in the Dominica Republic in the 1960s and represents the many diverse cultures that make up the Dominican Republic.
Also, this past year I read "The Brief and Wondrous of Oscar Wao" by Junot Diaz for the first time and it is now one of my favorite books. Junot Diaz is a Dominican-American Pulitzer prize winner.
Ligianette (Gigi) Cordova, Partner, Miami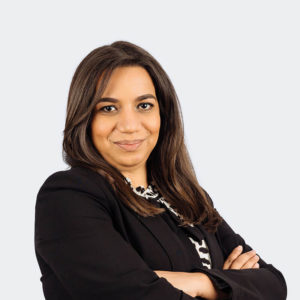 What is your favorite tradition from your culture? My favorite Hispanic tradition is celebrating Noche Buena, or Christmas Eve, with my family and friends. The holiday includes tropical Christmas music, dancing and a delicious Puerto Rican meal, which includes lechon (roasted pork), arroz con gandules (rice with pigeon peas), pasteles (pork patties) and so much more. We also enjoy a Puerto Rican musical tradition called "Bombas," which includes crafty rhymes and jokes sung to a traditional Puerto Rican chorus.
Did you know? Puerto Rico loves its festivals! Cities in Puerto Rico celebrate "Las Fiestas Patronales," (Patron Saint Festivals), which celebrate each city's Patron Saint. The festivals include  local food, music, entertainment, games and rides centered around the city's main plaza.
Another important celebration is "Las Fiestas de la Calle San Sebastian," which takes place in late January in San Juan and marks the ending of the holiday season. The celebration and events are centered around San Sebastian Street. Artists present handmade crafts, food and a variety of musicians entertain the thousands of people that visit for the celebration.
The Christmas season in Puerto Rico begins in September with an array of specials and stores beginning to decorate. After December, Puerto Ricans celebrate Three Kings Day and Las Octavitas, which is celebrated during the eight days following Three Kings Day. Las Octavitas is based on the Catholic tradition of celebrating religious events for eight days and now is more secular in nature.