First Week Jitters
First Week Jitters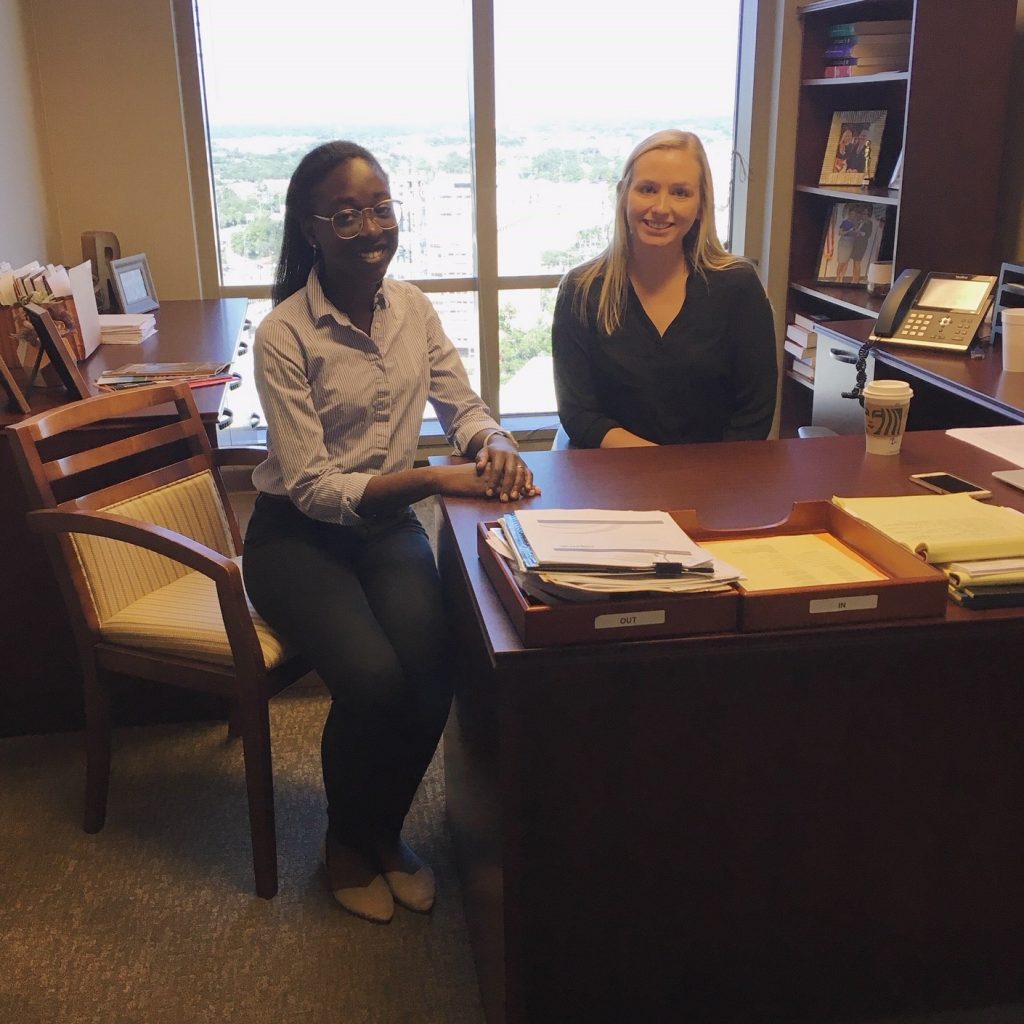 I had the first day jitters as I met Amy Crawford Hale, the Tampa office manager, at my desk on the first day. She helped me get settled and prepared for a day full of training. Of course, the training was a lot different from past years with the current state of the world. Even though we had to complete all of our training by video, it was still fun to see my fellow summer associates and to see some new faces at the firm. It is sad that due to the pandemic there are so few people in the office, but it also helped to take some pressure off of me and calmed my nerves a little bit!
The first day ended with a virtual happy hour with the Tampa office. I knew Drew and Jose were ending their day watching training videos and I definitely wasn't jealous.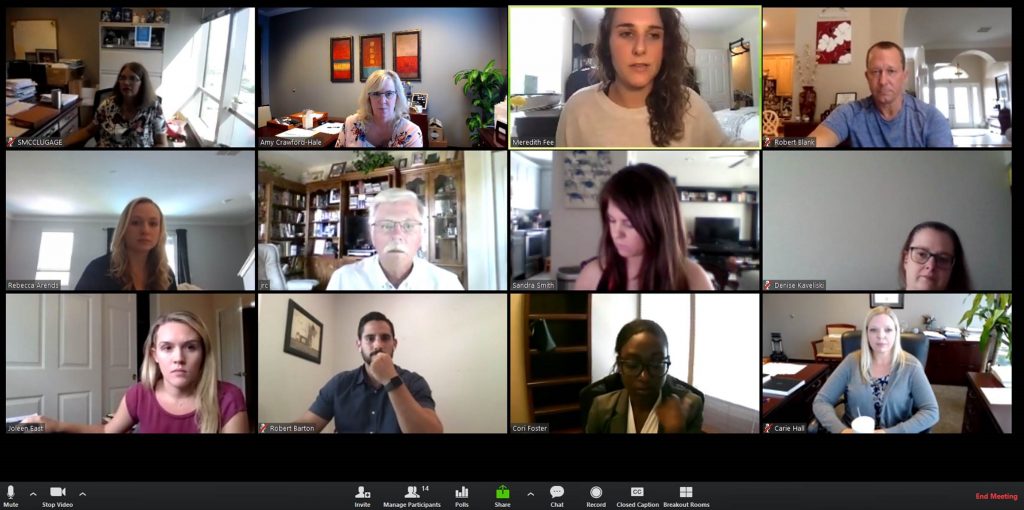 The week continued with more training and eventually some time to dive into assignments. I was able to really get into the list of assignments my mentor, Meredith Fee, collected for me. I don't know why, but as soon as I started looking at the list I felt like I had forgotten everything I had learned! It was ok, though, because as soon as I started feeling a little overwhelmed and lost, I reached out to Meredith who helped me pick a starting point. It's clear the Summer Associate Program has been carefully formatted and organized. I especially appreciate the formal/assigned mentor aspect. Meredith is very proactive on my behalf with assignments and opportunities, which is very helpful because I wouldn't feel as comfortable reaching out to the attorneys this early in the summer. She has also been very patient this week as I have emailed her a million times!
I was able to go to coffee with one of the attorneys in office, Jennifer Soberal. Unfortunately, few places are open within the immediate vicinity. While the coffee shop didn't have their tables out yet, we were able to lounge in the lobby for a few minutes before I went to my next training. We talked about our backgrounds and found out we both graduated from Tampa high schools and we were both teachers before law school! After the coffee break, I had another training before digging into my assignments for the rest of the day.
The rest of the week was filled with more training, assignments, and some exciting opportunities. I sat in on a teleconference with Rebecca Arends. She showed me all of the documents she used to prepare for the conference and told me about the differences she has noticed between the in-person hearings and of those via telephone. The big takeaway I learned was to be even more organized because you never know just what is going to happen. The teleconference started off a little frantic because some of the other attorneys were late. Once things got underway, Rebecca did an amazing job communicating with the judge, and I was able to see first-hand why organization is so essential.  Rebecca's preparation seemed ideal as she was able to answer all of the judge's questions quickly and strongly.
Towards the end of the week, I definitely was struggling through all of the training and having a hard time paying attention! I was able to speak with a few attorneys in our office, as well as in other offices, about different assignments. I appreciated the access since my direct contact with the attorneys is more limited due to the pandemic.
By Friday, my nerves for my assignments had subsided and I was just glad to finally have a full day to work on my projects!