Happy Birthday to Me!
Happy Birthday to Me!
On Monday, I started working on an assignment from partner Samantha Duke. She tasked me to write objections to a request for production for financial documents. This is the first time I have written a response to discovery responses. Every time I get a new assignment, I am learning some new skills, or I am learning more about how the legal process works. Also on Monday, I attended the opening and closing seminar presented by partner Rob Blank from the Tampa office. He gave us an overview of how to approach two of the most important parts of a trial. Your first and last impression on the jury can dramatically change the outcome of your case.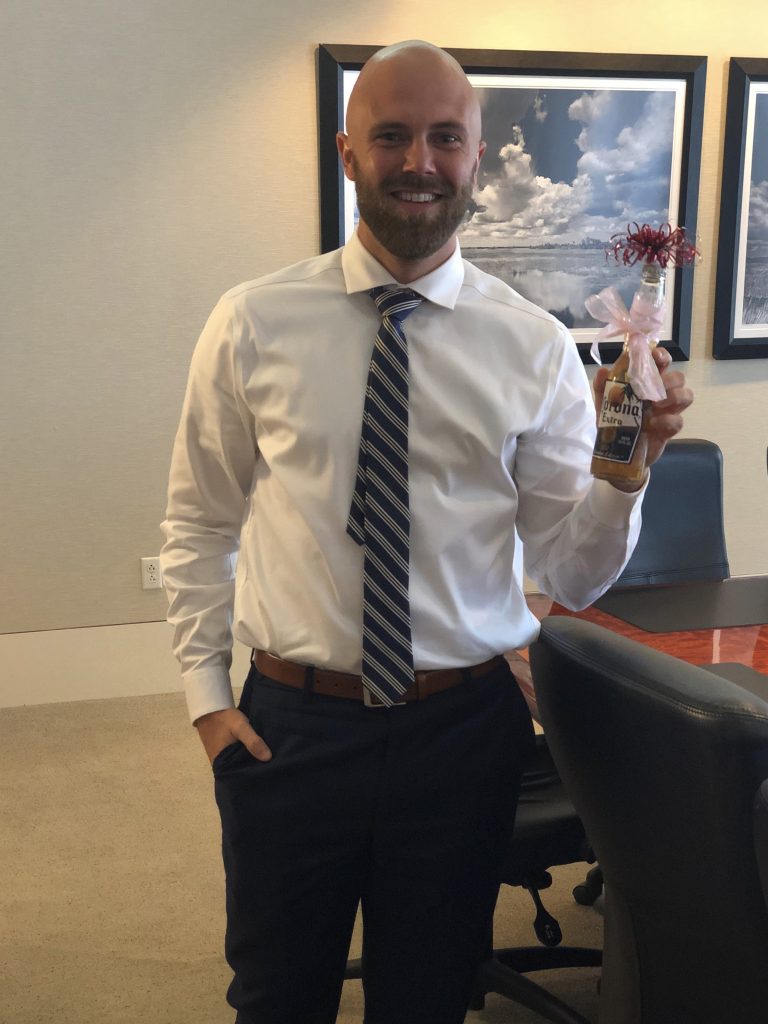 Thursday was a special day for me because it was my birthday! I started the day by running through my closing argument about 4 or 5 more times before the workshop. I was representing a trucking company in a personal injury accident case. The main point in our case was that the cause of the crash could have never caused the injuries the Plaintiff claimed, so I focused the theme of my closing argument around that. After the closing argument workshop, I attended the Orange County Bar Association Young Lawyers Section Luncheon on Effective Tips and Strategies in Jury Selection presented by Keith Mitnik. Keith provided a fantastic system to on how to master jury selection. The three steps in his system are to educate, identify, and eliminate the prospective jurors. I had never learned anything about jury selection prior to the luncheon. So, I am glad I was able to attend and learn from someone with a ton of experience in it. After work, partners Frank Sheppard, Sally Culley, Steve Klein, and Brett Carey all met me in a conference room, and we had a little social distanced celebration for my birthday! I really appreciate that all of them took time out of their days to spend an hour with me and have a drink. My birthday ended up being a terrific day, even with the restrictions of COVID-19.
On Friday, I spent the majority of my day in mediation with partner Darryl Gavin. I already went to one mediation this summer, but the outcome of this one was a lot different. The first mediation I went to lasted only a couple hours, and the opposing client was clearly not in the mood to settle the case. On the other hand, this mediation ended with a settlement. Overall, the entire mediation lasted over 5 hours long, but it was great to get a result our client was happy with.
My birthday week was just as great as the first 5 weeks. I was able to get a lot of work done, practice my closing argument skills, watch a mediation come to a settlement, and celebrate my birthday all in one week!