Subject: Week 3—Check!
Subject: Week 3—Check!
I am positive that each week I will be saying the same thing: the past week was busier than the last! I started out my third week at RumbergerKirk attending a team meeting lead by partner Jacey Kaps to update everyone on the status of all of the trucking litigation cases the firm handles. While I admit I was a bit lost when each case was discussed, it introduced me to the fast paced nature of litigation and how important it is to stay in the loop—as a team. During lunch on Monday, I tuned into Second Chairing at Trial, a topic for the Associate College Luncheon. I enjoyed listening to the presentation and important points made by the two attorneys that presented—partners Rob Blank & Carie Hall.
On Tuesday, I was able to get out of the office and attend a deposition of an expert witness in Fort Lauderdale with associate Victor Sanabria. This was the second deposition I attended on the same case, except the last deposition was of a fact witness. It was fun to observe and see the case coming together, step-by-step. The deposition was taken to tee the witness up for a motion to strike him as an expert at trial. By the end of the week, however, the case was settled. I must admit I was a bit bummed because it would have been interesting to see the case argued in court. After work on Tuesday, we all headed down to Splitsville in Sunset Place for a night of bowling. While it is safe to say that bowling is not my forte, it was fun to wind down over food and drinks with all of the attorneys. After the game ended, all of the associates and I walked over to a bar for a drink to close out the night. Shout out to Mercy Martinez for setting it all up! Needless to say, I slept well that night!
On Wednesday, I attended the How to Take a Deposition Seminar by partner Darryl Gavin and associate Shenele Pettis Bright. He gave us a great outline for us to follow along and ask questions as needed. The rest of my day—and the rest of the week—I spent working on various assignments for partners Bob Fitzsimmons, Steve Smith, and Jacey Kaps. I was happy to finish a couple of them, but some are works in progress. I started my Friday preparing for and taking my first deposition for an insurance case. I'll admit, I was a bit intimidated with all of the people who were watching from Orlando, but that is something I will quickly get over once I am more confident, and have a few more practice depos under my belt. Nonetheless, it was great getting feedback from a variety of people. Associate Maggie Sanders was with me in the conference room and gave me feedback as well. I will say this: Darryl Gavin did not go easy on me! (For which I am glad). I'm excited to keep working and improving.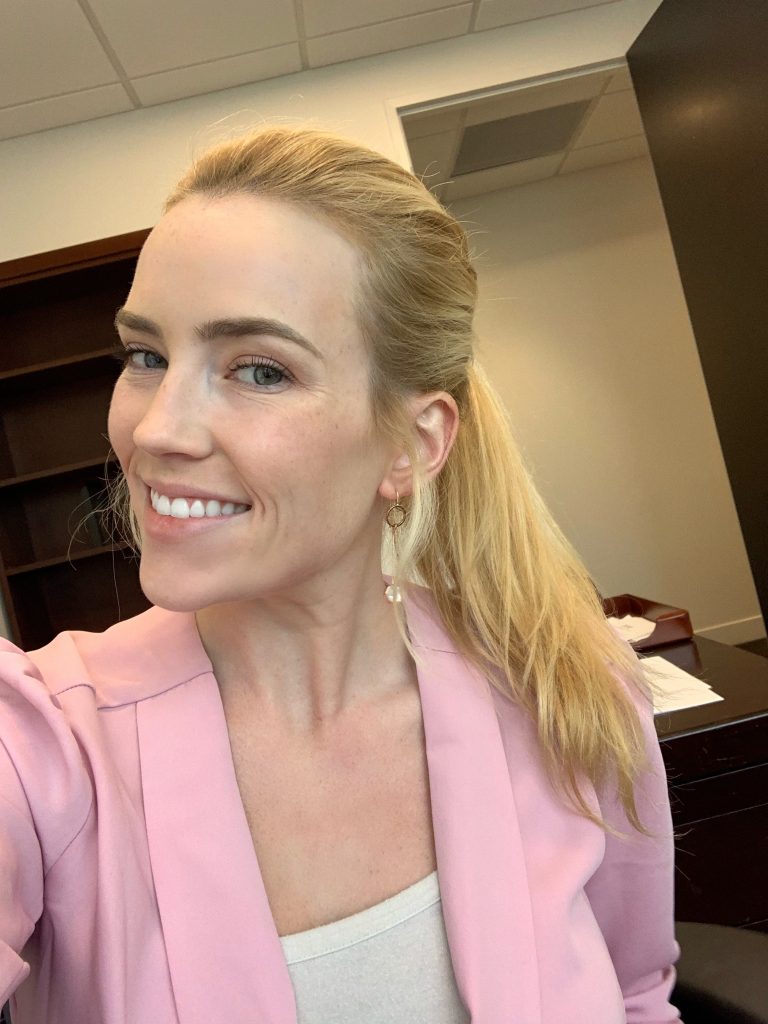 On Saturday, I took a break and went down to Ocean Reef for the day. It was nice to relax and get out of Miami for the weekend. On Sunday, I worked on an article that Steve Smith assigned me to write discussing the litigation privilege in Florida. I also worked on my writing competition assignment for the Summer Associate Program, and I'm excited to turn it in and have it finished. The learning curve is high and I couldn't be more thankful to be learning from such great attorneys. I have gotten a lot of really great advice and I've appreciated the time people have taken to explain things I have yet to experience or understand.
Next week I'll be traveling to the Tampa office for the opening/closing workshop. I'm looking forward to meeting the Tampa office and to the rest of my summer.