The Mock Trial!
The Mock Trial!
Before I discuss my experience competing in this year's Summer Associate Program mock trial, I first want to thank everyone who played a role in preparing me over the last two weeks. The list is extremely long, but in particular, Jacey Kaps, Greg Palmer, Myron Shapiro, and Samantha Duke provided me with invaluable advice and did everything in their power to ensure that I would not be surprised by anything come Monday. I cannot emphasize enough how much I appreciate everyone's dedication and willingness to attend so many of my practice sessions over the last two weeks!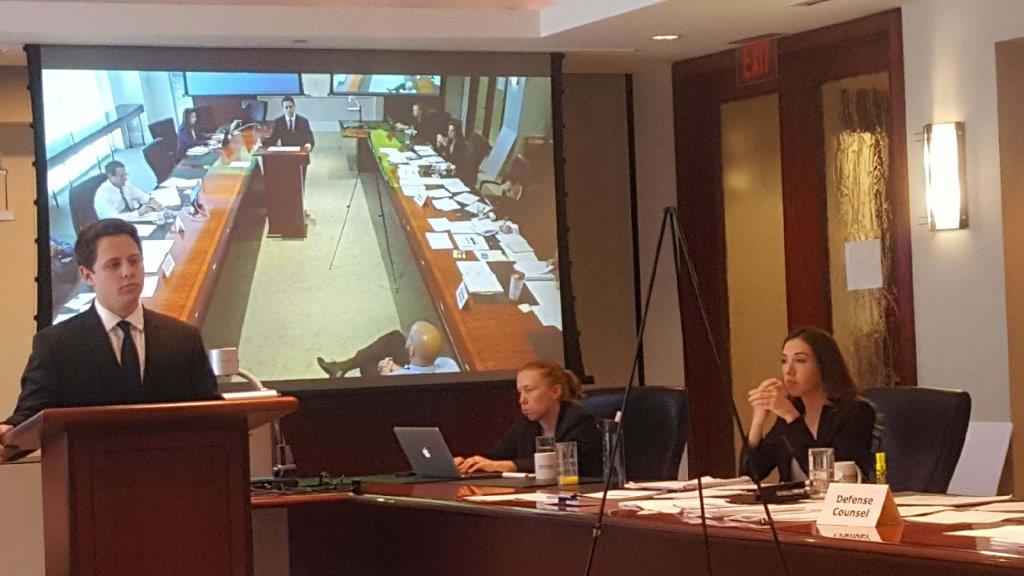 The day before the mock trial might have been even more stressful than participating in the mock trial itself. After arriving in Orlando around 11:00 AM, I headed straight to the office from the hotel where I met up with my co-counsel, Michaela Kirn. After going over some preliminary matters, we ran through our entire defense case with Samantha Duke as if it was the real thing, conducting all of our examinations, opening statements, and closing arguments under the actual time constraints. Afterward, Samantha gave us feedback, and then Michaela and I ate lunch and revised our arguments.
After lunch, we ran through our entire plaintiff's case with one of our coaches to make sure that we had practiced both sides and had everything fresh in our heads for the mock trial. Michaela and I thought that we would be heading home a little early to get some rest for the big day, but we actually wound up staying at the office until after 9:30 p.m. preparing our responses to opposing counsel's motions in limine and printing all of our cases and notes out. The buildings' lights even turned off on us around 8:30 p.m., but we were determined to stay until we knew we were 100% ready.
Thanks to all the practice everyone had put in every single day over the previous two weeks, both trials went smoothly for all four summer associates. The trial definitely had its ups and downs, but overall, it was an incredible experience getting to argue both sides of the case and receive constructive criticism from all three judges after (Josh Lerner, Rob Blank, and David Shelton). It was overly apparent early on how much work everyone had put into thinking about their arguments and practicing, and I truly believe everyone did a great job!
After the trial's conclusion, all of the coaches, judges, and some attorneys from the Orlando office got together for a happy hour. I cannot put into words how amazing it felt to see all of my hard work pay off and to wind down after an incredibly stressful, but rewarding two weeks of nonstop action.
While it is certainly bittersweet that this is the last week of the Summer Associate Program, looking back, I could not have enjoyed my time at RK over the last nine weeks any more. I have learned so much from everyone I have been afforded with the opportunity to work with, and cannot state enough how much I have appreciated everything that everyone at the Miami office has done for me. RK's Summer Associate Program only exceeded my expectations and I really could not be any more grateful to have been a part of it!