Week 1: It's All About the Training and Then Some
Week 1: It's All About the Training and Then Some
The first week of RumbergerKirk's Summer Associate Program is all about training-computer software, timekeeping, document naming conventions, and of course, office tours and meeting everyone. But our summer associates still managed to start on their first assignments and have a little bit of fun in between.
Elizabeth Pearce, Florida State University, Tallahassee Office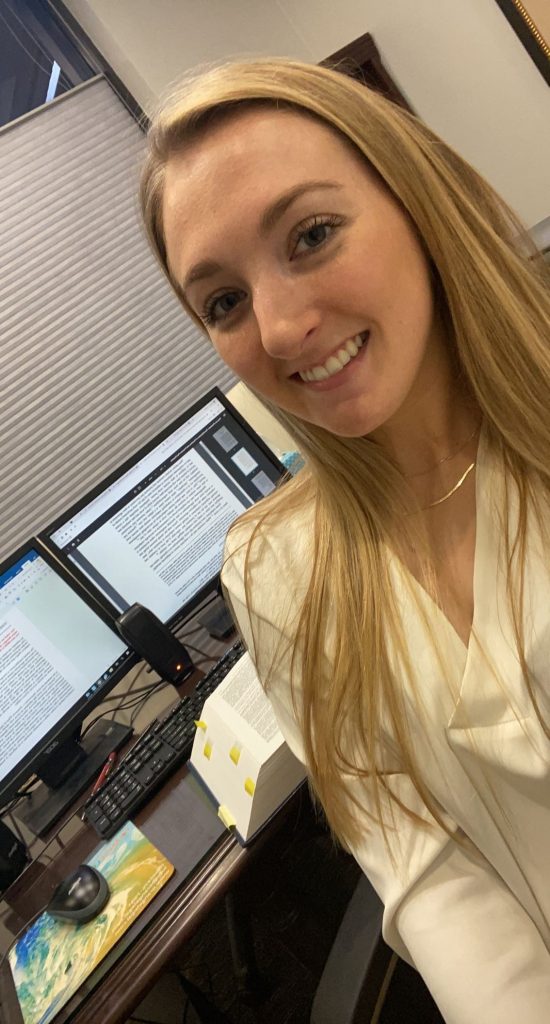 On the morning of June 1st, our summer associate program start date, I was more than ready to begin what I knew would become one of the most challenging and rewarding experiences of my life. Soon after the breakfast, we launched into our first batch of trainings. David had warned me this week was going to feel like "drinking from a firehose" and, frankly, I don't think I could come up with a more accurate description than that. Although I was slightly overwhelmed from the back-to-back trainings we received on the first day, the firm managed to squeeze in some fun activities here and there. During our virtual summer associate lunch, we competed to see how many things we had in common with our mentor. It was a fun exercise that allowed me to get to know associate Jeff Grosholz (a summer program alum) much better.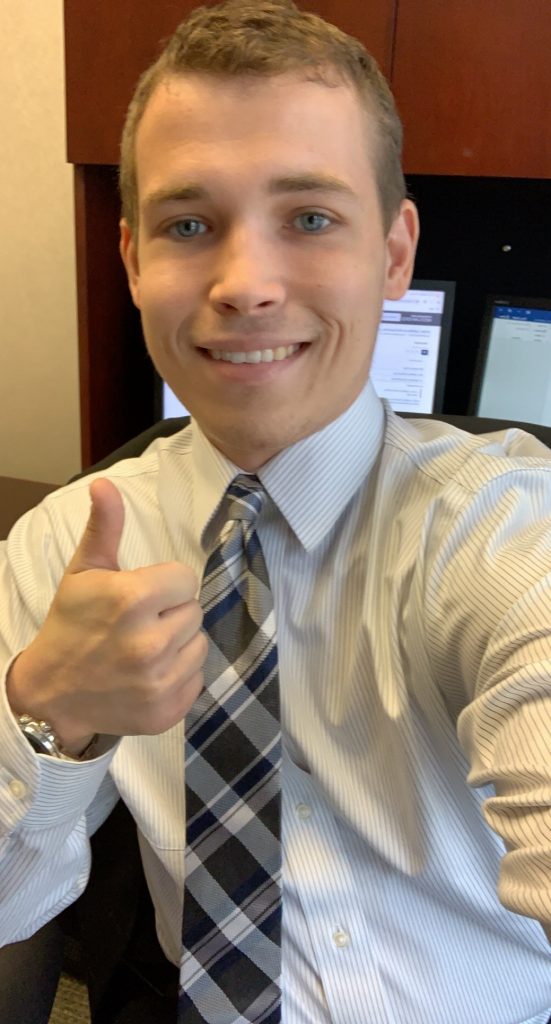 Joseph Tracy, Florida State University, Orlando Office
I was drawn to be a summer associate at Rumberger because they promised I would get a lot of experience, and before the first week was over, I already had multiple assignments in different practice areas. I got an employment contract dispute, a personal injury dispute, and a construction case to work on. I am excited to continue familiarizing myself with the many areas of law Rumberger practices in and learning from the great attorneys.
The highlight of my week was going to the Middle District of Florida with the other summer associates and listening to a presentation by seasoned litigation attorneys and a federal judge. It was very insightful, and I am grateful to have had the opportunity to be around such great legal minds. I can't wait to hit the ground running in week 2!
Julie Potts, University of Alabama, Birmingham Office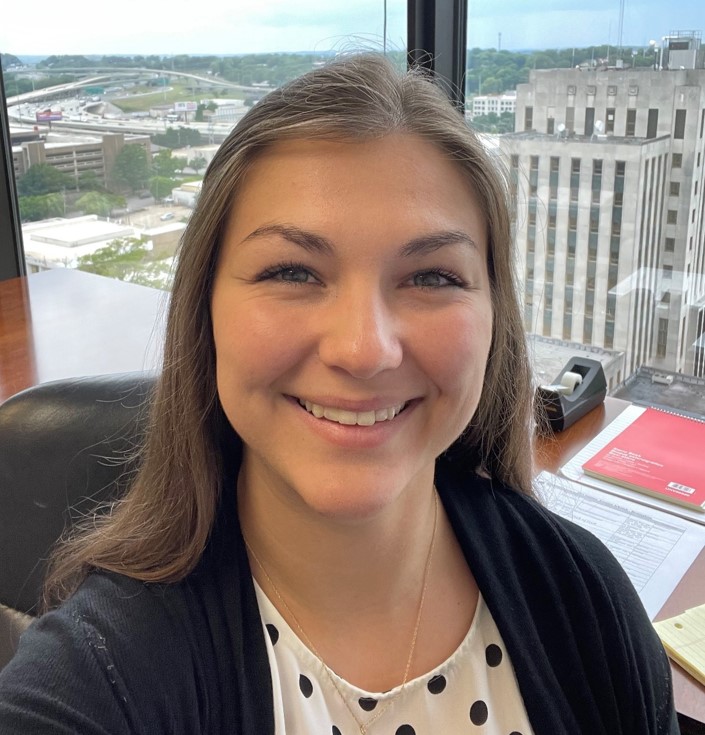 On Thursday, we finished with our training and I started getting my first projects from attorneys in the Birmingham office. It's so exciting to collaborate with such successful attorneys on their cases! So far, all of my projects have come from different areas of law. They involve different tasks and skills, and their deadlines range from two days to two weeks. I think this summer will help me learn to balance a wide array of projects that come from different attorneys and have different timelines which is a very important skill in legal practice. All of my projects are very interesting, and I'm looking forward to finding the answers the attorneys asked of me.
Meghan Kennedy, University of Florida, Orlando Office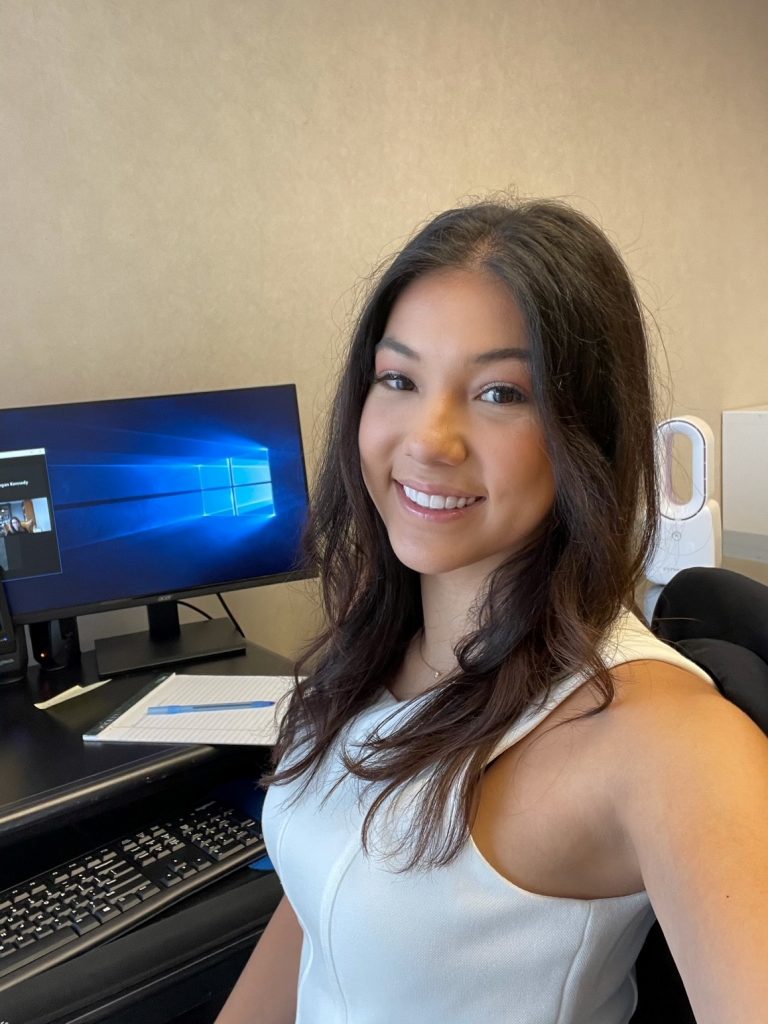 I attended my first deposition with partner Suzanne Hill. Suzanne and I followed up with each other after the deposition where she explained to me strategy, and the dos and don'ts of taking depositions. We then reviewed objections and discussed Suzanne's time on the University of Florida's trial team, which I am currently a member of! It's pretty cool how much you can have in common with a seasoned partner even as a fledgling law student. I am so excited to see what new opportunities present themselves during week two and throughout the summer!
Adam Poe, Stetson University, Tampa Office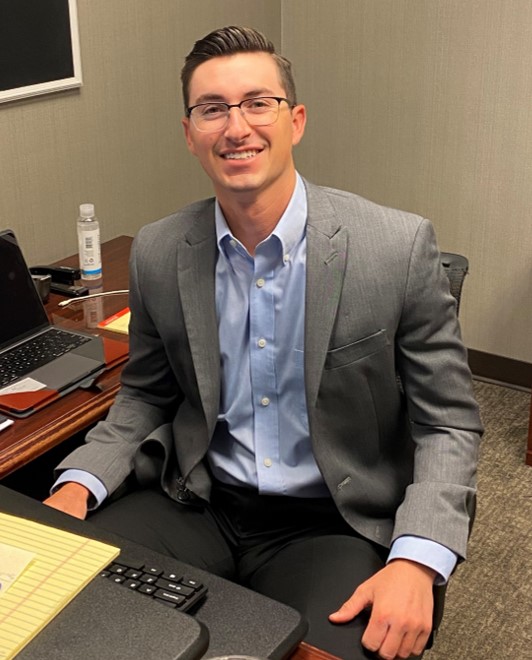 If I had to choose one highlight, I would choose the moment I received my first list of assignments. The assignments were sent from attorneys across the office and compiled by my summer associate mentor, Joleen East. Receiving these triggered my excitement as I knew I was about to apply the skills I've developed in law school in a practical manner. No more hypothetical questions or scenarios. This is the real deal. I hope my work is high quality, so I am able to assist the attorneys with whatever issue they assigned to me. However, I am looking forward to receiving constructive critique further developing my skills throughout the summer. I am fortunate to work at RumbergerKirk surrounded by all brilliant and successful attorneys. I recognize this is just the beginning of what will hopefully be a long career for me. To be able to spend ten weeks learning from everyone at RumbergerKirk is an experience I will not take for granted.
Andres Chinchilla, University of Miami, Miami Office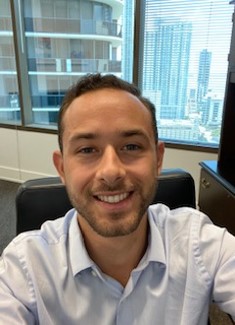 The attorneys and staff have been warm and welcoming, offering to help us out whenever we have any questions—and have all stayed true to their promises. All the summer associates get assigned a mentor during our time here. Associate Jens Ruiz is my mentor and I am very grateful to have him. He has made himself available whenever I have questions about the firm, assignments, or even trivial issues. Associate Victor Sanabria, Harris's mentor, has also been a very helpful resource. Jens and Victor have both gone out of their way to help us transition into the firm and feel at home. Granted, much of our first week was taken up with training, but there was still plenty to do outside of that. By Thursday, we had completed all of our initial training sessions and already received our first assignments from attorneys. Initially, I expected to get small projects here and there and work my way up to the big stuff, but I was surprised to have gotten assigned a motion for summary judgment in the first week! Additionally, I have already worked on research for an evidentiary motion, and am drafting objections to discovery requests. The highlight, however, was getting time to have lunch with attorneys in person and virtually during the Miami attorney luncheon.
Graham Marcus, Stetson University, Orlando Office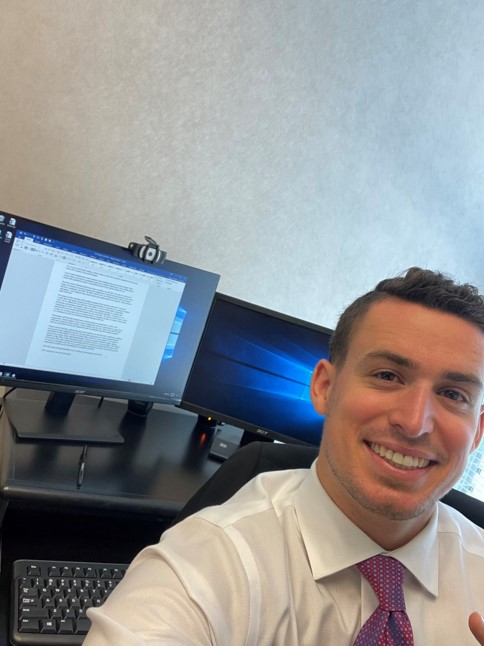 Friday was the first day without training on the schedule, the first day that I could begin tackling new projects and completing old ones. As lunch time came upon me, I just remembered that I had forgot to make lunch or, at the very least, plans. However, to my surprise, I was asked to lunch by my mentor, Brett, and associate Patrick Delaney. We ate at a great restaurant within walking distance of the office. I had a Hawaiian burger, and let me tell you, it was incredible. We walked back to the office and I continued researching cases for a motion and analyzing how they could be used to eventually write one. It is so great to begin working on real-time cases and having the opportunity to apply my law knowledge to a multitude of issues. This first week at RumbergerKirk was everything I had imagined, and more! Did I mention it was only four days?
Harris Blum, University of Miami, Miami Office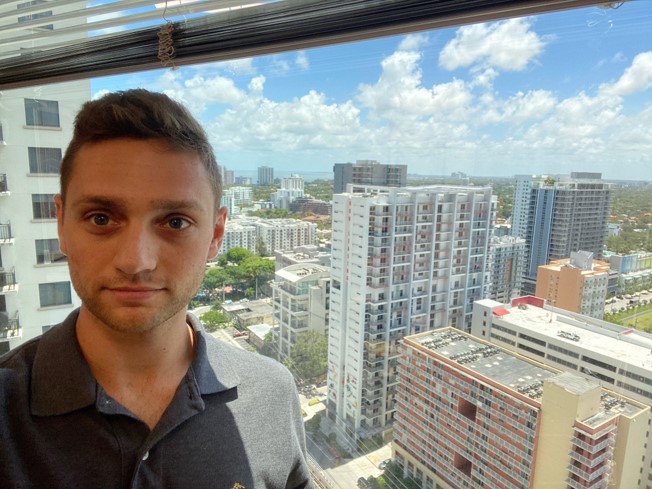 For the first time, I sat down at my desk on Friday morning with a clear schedule for the day. Although that didn't last very long, I was eager to roll up my sleeves, start my first assignment, and showcase my skills. That first assignment was at the behest of partner Josh Lerner, who asked me to review a motion he was filing that night. The case involved the alleged breach of an annuities contract—a subject wholly unfamiliar to me. It was a pleasure to read Josh's motion and learn more about annuities in the process. After going over Josh's motion, Victor asked me to research an issue relevant to an upcoming deposition. I suppose Victor was satisfied with my research because he invited me to sit in on the deposition. For that experience, I cannot wait. My final assignment was the icing on the cake. Partner Steve Smith asked me to draft an appellate brief. Having just completed an internship at the Eleventh Circuit Court of Appeals, this assignment is right up my alley. I can't wait to see what else is in store for my second week!