Week 7: Writing Competition & More
Week 7: Writing Competition & More
Jordan Benatar, University of Florida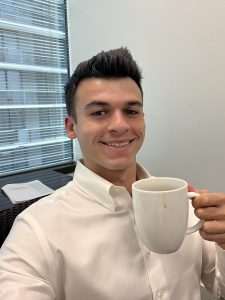 This week was another one for the books at RumbergerKirk. The Summer Associate Program writing competition assignment is due next Monday, so I spent a good portion of the week working on that. I'm excited for the feedback since I believe that being a good writer is extremely beneficial to the practice of law. I know the feedback I receive will be a huge help to my growth as a lawyer. Also, I was asked to work on a motion for summary judgment, which I think will be another great way to sharpen my writing skills.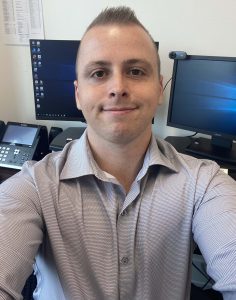 Evan Thomas, Florida International University
It was my turn to brief cases in front of the Miami Office's attorneys during the weekly attorney's lunch. Although nerve-wracking, I found comfort in my preparation. Because of that preparation, I was able to engage in discourse about one of the cases I selected with partner Suzanne Singer. The most exciting part of the week (aside from the associate happy hour and Westlaw wine tasting event that we attended) was the unveiling of the long awaited mock trial prompt!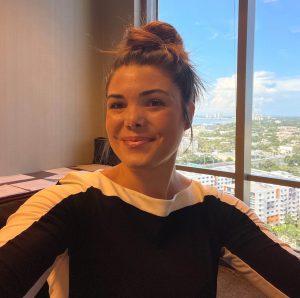 Ella Biggins, Florida State University
Right now, I am working on a research assignment for two of the firm's founders: Dick Caldwell and Bud Kirk. It is great getting to know them and understanding the vision they have for young attorneys. Assignments like this definitely put the brain to work, so taking a break is a must. This week, I took a break with the Tampa attorneys. We went to the Rays versus Red Sox baseball game in St. Petersburg. We had a great time tailgating, playing corn hole, and watching the game. The Rays pulled off a win, making it the perfect end to a fun-filled evening.
Chris Jablonski, Washington and Lee University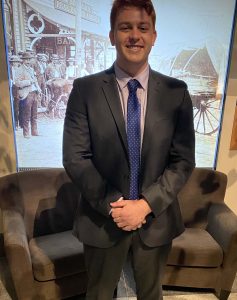 Week seven was a doozy, that's for sure. I had an extremely busy week with work, meetings, events, and even a firm barbeque. I was swamped with work, but happily so. This week I spent the majority of my time drafting motions for summary judgment, continuing to contribute to the document review team, working on an interesting research assignment from partner Samantha Duke, and writing my Daubert motion. While it has been stressful balancing these assignments, I have learned so much. Being able to work on my writing skills by drafting different motions and continuing to substantially contribute to the document review team has been very rewarding. Additionally, I prepared a research memo for partner Sally Culley that helped her draft a motion for extension of discovery—and the motion passed!
Hannah Klonowski, Stetson University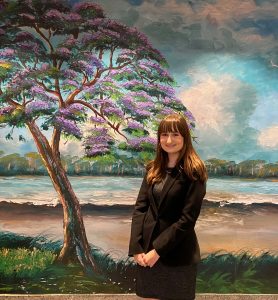 At the Associate College Luncheon, we learned a little bit about marketing for the firm, and what a young associate's role is in firm marketing. I thought it was interesting to hear that one of the primary ways a young lawyer can market themselves and their firm is writing informational articles about the law. When these articles are published, they come up in Google searches and may lead people to you who need help in your area of expertise. I had never thought of writing as a marketing tool, and I thought it was interesting to see the ways that a young lawyer can contribute to a firm's development.
Additionally, we were able to attend an OCBA networking event for young lawyers and law clerks, which was a lot of fun. I was able to meet and talk with a few summer associates from other firms, and I ran into some people who I know from school who I didn't even realize were working in Orlando this summer!
Mary Hudson, University of Florida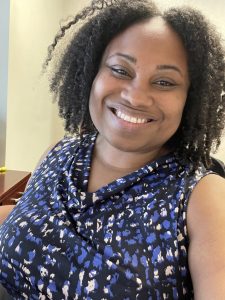 This week was dominated by the Daubert motion. This was a challenging assignment, but I am happy to have some exposure to writing one before I eventually have to complete one for a client. I worked a long time on it, yet I still could have worked on it longer. I enjoy how familiar each day feels and getting to know the people around me.
I am still working on probate matters with partner Brett Carey and I received another assignment from partner Dan Gerber. I also had the opportunity to work with partner Jennifer Thomas for the first time this week. I attended a short matter hearing as well. I also got to put together my first exhibit list, which was nice. The majority of the assignments I receive are substantive – which is a good thing!
Madison Buckley, University of Florida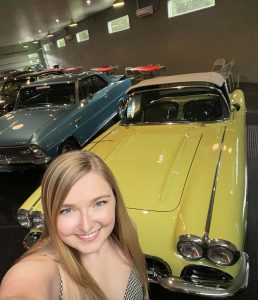 This may be my coolest selfie yet—a 1958 Panama Yellow Corvette (plus all the other wonderful cars in the background)! This week was maybe my favorite event thus far. Partner Steve Klein invited us to an amazing BBQ with not only amazing food (the BBQ was smoked by Steve himself and all the food was homemade), but also amazing cars. I've loved cars ever since going to car shows with my dad and working in the garage with him on his old MG as a kid. I couldn't help but pose for a pic because old Corvettes are some of my favorites. It's really cool that some of the work I've gotten to do this summer deals with breach of warranty and products liability cases that deal with cars, but it's even better that I got to see some of my favorite vehicles in person.