A Look at Central and South American Influences During Hispanic Heritage Month
A Look at Central and South American Influences During Hispanic Heritage Month
During National Hispanic Heritage Month, which runs September 15 through October 15, we honor, celebrate and recognize the histories, cultures and contributions of American citizens whose ancestors came from Spain, Mexico, the Caribbean and Central and South America. What began as a week-long celebration 50 years ago recognizing the independence of several Latin American countries, Mexico and Chile, grew into a month-long observance in 1988 that continues today.
RumbergerKirk asked employees to share their favorite traditions, musicians and artists and ways they celebrate Hispanic Heritage Month. Check out what a few of our employees had to share about their influences and traditions from Ecuador, Colombia and Venezuela.
Maria Guerrero, Receptionist, Orlando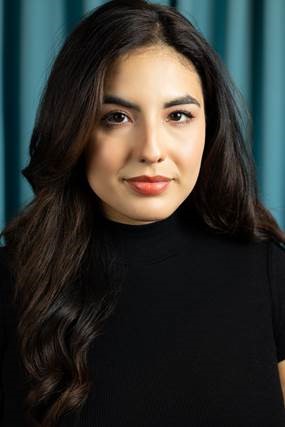 What is your family heritage? Latin American. I was born and raised in Miami, Florida. My parents are from Ecuador. My culture is a huge part of who I am and I am very proud of it.
What is your favorite tradition from your culture? We have so many! I love our New Year's tradition. We call it "Año Viejo" which means "Old Year" and that is when we get or make a paper mache of anything. My family and I get one that showcases an item or something we want to leave behind in the past. When it is burned, it takes away the bad things of the year that ends and with the purification of the flames and gives us hope that the following year will be better.
How do you like to celebrate National Hispanic Heritage Month? My family and I cook up traditional Ecuadorian cuisines and play songs on the acoustic guitar. Music is a huge staple of my family. We also love to have "breakfast for dinner." My family in Ecuador do not eat dinner, they only have coffee (café con leche) and small plates at night, so we honor them by doing the same for a few nights throughout the month.
Karina Diaz; Paralegal, Miami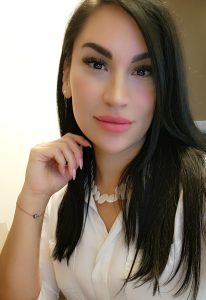 What is your family heritage? My mother is from Colombia and my father from Cuba. I was born in NY and raised mostly in Miami.
Do you have a favorite author, movie, book, entertainer, musician, or artist that represents your culture? My all-time favorite singer across all genres and languages is Carlos Vives. Known for his traditional music styles of Colombia, he has been in the music, singing, song writing and acting industries since 1982 and has collaborated with many of the world's most well-known Latin artists including Shakira, Marc Anthony, Ricky Martin and many others. In so many ways, he exemplifies Colombia to me.
Lisa Matchette; Legal Assistant, Miami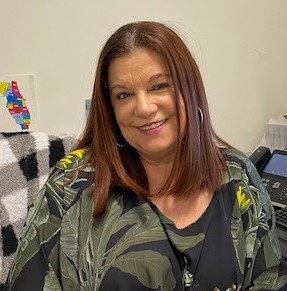 What is your family heritage? While I was born in the United States, I was raised in Argentina and Costa Rica. My background is Honduran, and I also have family from Venezuela and Central America.
What is your favorite tradition from your culture? During the holidays, we gather and prepare pupusas which is a type of flat bread stuffed with different ingredients. My grandmother lived in Venezuela and when she came to visit, we would watch her make Hallacas which is a traditional meal, similar to a tamale.