Celebrating Women's History Month with Inspiring Women in the Law
Celebrating Women's History Month with Inspiring Women in the Law
Women's History Month provides an opportunity to celebrate and reflect on the achievements of women in America. We asked our women attorneys to share with us some of the women in law who have inspired them or made a difference in the lives of women in our country.
From local mentors and leaders to Supreme Court Justices and other national figures, check out this list of inspirational women identified by our attorneys.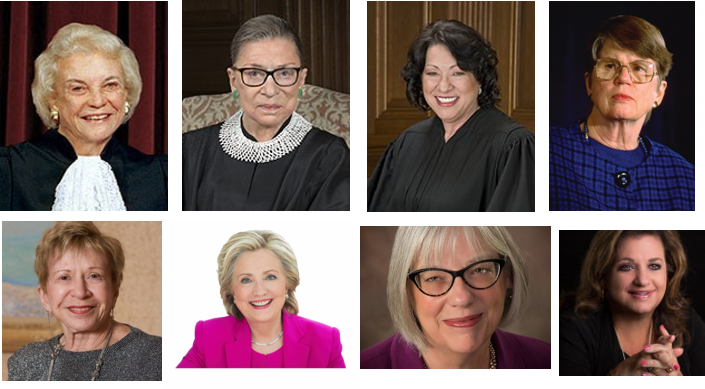 Linda Bond Edwards, Partner, Tallahassee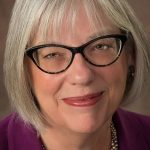 "Meg Baldwin, J.D. has served for the past 15 years as the Executive Director of Refuge House, the domestic and sexual violence center serving women in the eight county Big Bend Area. I met Meg Baldwin while attending Florida State University College of Law, where she was a professor specializing in women's rights, violence against women and prostitution. One of my favorite professors, she taught my Federal Jurisdiction class and made it so interesting! I truly admire how she followed her passion to help so many disenfranchised women who need assistance and advocacy."
Jennifer Smith Thomas, Partner, Orlando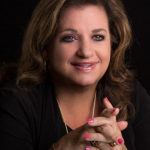 "Mayanne Downs combines strength, intelligence, charisma, professionalism, and compassion. There are, of course, many instances of each, but her leadership as President of The Florida Bar, the first woman president of one of Florida's largest law firms, all while she also served as the City Attorney for Orlando, attest to her acumen. When I look at women in our legal community that I want to emulate, I think of Mayanne Downs."
Nicole Smith, Partner, Tallahassee
"Terry Fogel was my mentor at my first job in the legal field. Terry was a successful lawyer who had overcome several personal adversities and attended law school later in life, while working full-time and raising two young children. I admired Terry's tenacity and legal prowess. I recognized in her that the road to becoming an attorney was not always easy, but I could get there one day, and have a family."
Monica Segura, Partner, Miami
"Suzanne Singer, a fellow partner here at the firm, has had a big impact on my career. She has been my mentor since I joined the firm nearly 11 years ago. Since my first day, she has guided me every step of the way and has been encouraging, supportive, and very willing to share her knowledge.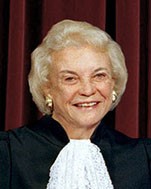 I also admire Sandra Day O'Connor. She was the first woman appointed to the U.S. Supreme Court. She had a reputation of being firm but just.
Additionally, she believed in giving back to the community, through her creation in 2006, of iCivics, an online civics education venture aimed at teaching middle school students about the justice process. I also worked with iCivics when I was the co-chair of the Young Lawyers Section of the National Center for State Courts. As someone who has both a passion for law and children, Justice O'Connor is a pioneer and a role model for me."
Orlando Associates Shenele Pettis Bright and Sara Lewis Admire Justice Ruth Bader Ginsburg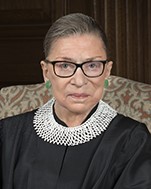 "Ruth Bader Ginsburg helped to lay the framework for women's rights," said Shenele Pettis Bright. "She is not afraid to use her voice as an advocate and she understands that her opinion, however big or small, adds value. She does not accept excuses, and she exudes ambition and persistence. She inspires me not just as an attorney, but as a woman who wears many hats and who strives to wear each of them to their greatest potential."
Sara Lewis also admires Ruth Bader Ginsburg for her work to fight for equal rights throughout her career. "She also still works out at her age, which is inspiring!" said Lewis.
Jennifer Soberal, Associate, Tampa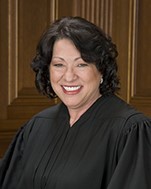 "With her diverse background and experience, Justice Sonia Sotomayor has brought a richness to the U.S. Supreme Court. She served on both the federal district and circuit courts before becoming the first Hispanic and third female justice of the Supreme Court. I'm inspired by her path to the bench from humble beginnings, her tenacity, and support of gender equality and civil rights. Justice Sotomayor writes in her memoir, My Beloved World, 'As you discover what strength you can draw from your community in this world from which it stands apart, look outward as well as inward. Build bridges instead of walls.'"
Michaela Kirn, Associate, Orlando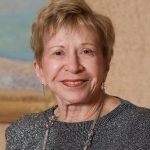 The Woman in Law I most admire is Sonia Pressman Fuentes who not only dedicated her life and career to women's rights, but who also is a Holocaust survivor.
She began her fight for women's rights by testifying in Congress for the passage of the Equal Pay bill on behalf of the ACLU in 1963 and went on to become the first woman attorney at the General Counsel's office of the Equal Employment Opportunity Commission. She also served as an attorney for the Department of Justice, National Labor Relations Board and the Department of Housing and Urban Development before becoming an attorney and executive with the GTE Service Corporation and TRW Inc. She is a co-founder of the National Organization for Women (NOW), the Women's Equity Action League (WEAL), and Federally Employed Women (FEW).
Kathleen Shea, Associate, Orlando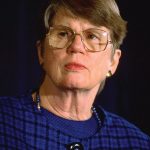 "I admire Janet Reno, the first female US Attorney General. When I was growing up, I did not see a lot of women in government service on a national level. Janet Reno definitely stood out to me because it was not very common to see a woman in such a prominent role. I also admire how she tried to make an impact on the criminal justice system by trying to steer non-violent drug offenders away from jail and emphasized the need for more prevention and rehabilitation."