Expert Witnesses in Federal Court, Presented by the Federal Bar Association
Virtual
Expert Witnesses in Federal Court
Expert Witnesses in Federal Court
The Orlando Chapter of the Federal Bar Association (FBA) held a virtual CLE event on Expert Witnesses. RumbergerKirk partner Dan Gerber participated on the distinguished panel along with United States District Judge John Antoon II and Dr. Fred Raffa. The panel was moderated by local attorney Christian Tiblier.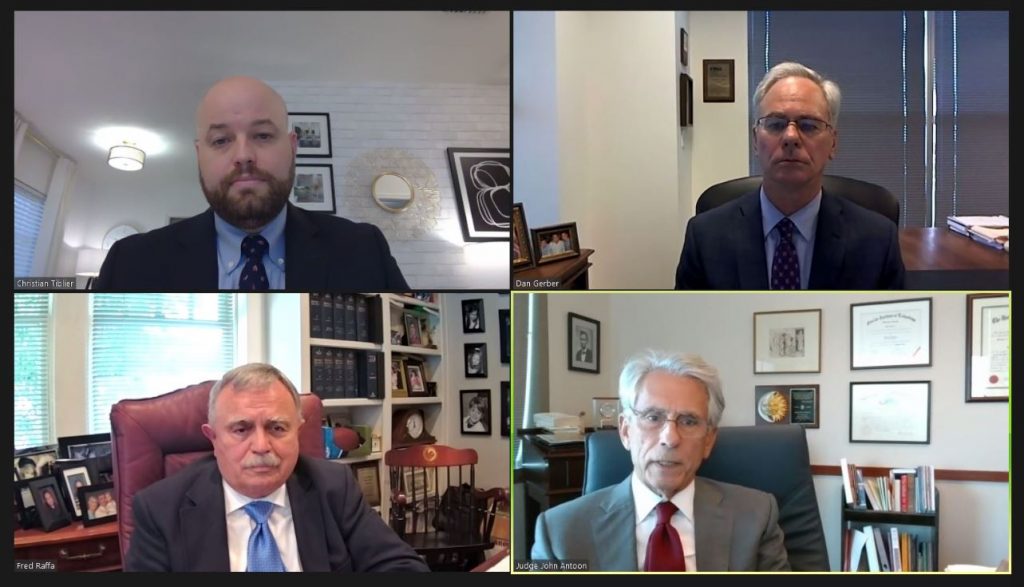 During the event, Christian covered questions ranging from initial consultation and hiring of an expert witness, discovery and Rule 26 expert reports, and presenting expert witnesses at trial. Each panelist gave insight based on their own expertise and anecdotes.
Dan Gerber stressed the importance of thoroughly vetting your potential expert, Dr. Raffa explained effective methods for attorneys to aid in expert preparation, and Judge Antoon emphasized the importance of preparation when eliciting expert testimony.