First Annual International Food Festival was a Delicious Success
First Annual International Food Festival was a Delicious Success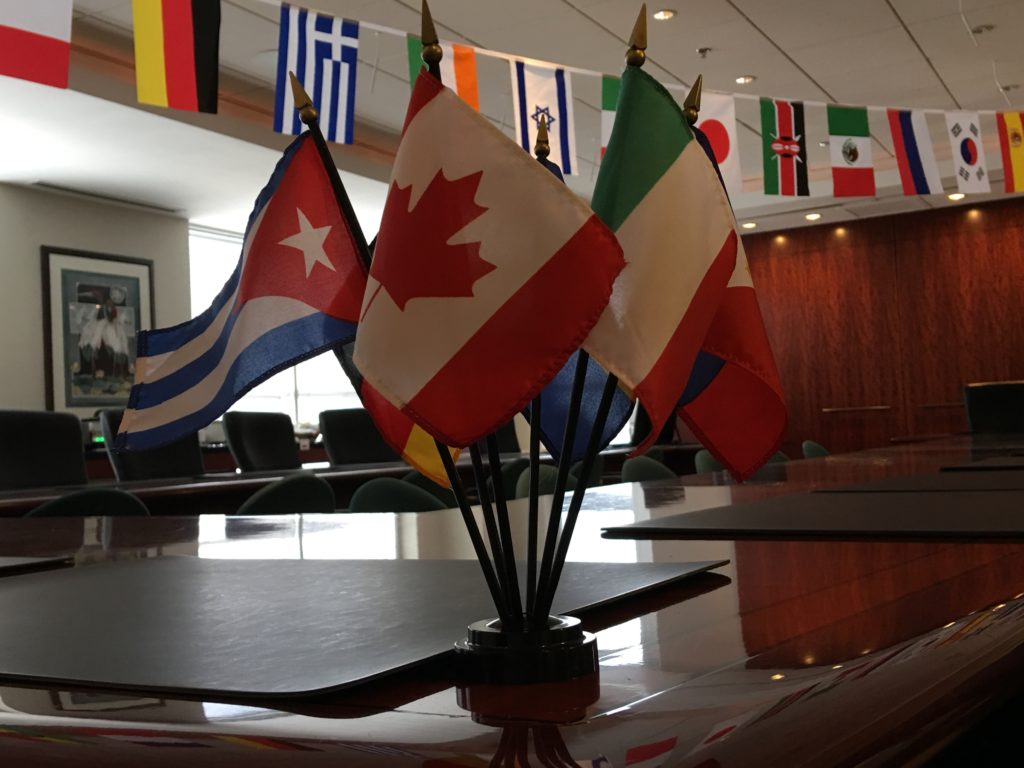 "RKC's first International Food Festival was a celebration of the diversity of the RK family with a focus on foods that we love and wanted to share," said Pete Tepley, a partner in the Birmingham office and Chair of the firm's Diversity & Inclusion Committee.
Each office gathered together to enjoy food brought in by colleagues willing to share a favorite recipe from his or her culture on Thursday, June 21. The offices were filled with wonderful smelling foods from across the globe and regionally throughout the country.
The diversity of the food is a representation of the many cultures represented throughout the firm.
In Birmingham, there were regional foods such as pralines and boudain from Louisiana, Alabama chicken fingers, as well as corned beef and cabbage from Ireland, Lebkuchen from Germany, and chips and malt vinegar from England.
Miami celebrated in their newly remodeled employee lounge with featured dishes from Cuba (picadillo con arroz blanco and vaca frita), of course, but also from Ecuador (Seco de pollo) , Jamaica (jerk chicken), Peru (ceviche) and Russia (ensalada Rusa). Those with a sweet tooth were not disappointed and enjoyed pastelitos, flan, and dulce de leche treats.
Orlando had dishes from a wide variety of countries including Barbados, Cuba, Germany, Greece, Israel, Italy, Ireland, Mexico, Poland, Peru, Puerto Rico, Sweden, and Vietnam. There were also foods from a number of states including Florida (the Keys), Georgia, Hawaii, Kentucky, Minnesota, New Mexico, North Carolina and Virginia. There were a variety of both unique foods such as coucou from Barbados, a New Mexican stew called posole and kugel, a baked pudding that is a traditional Jewish dish, to the familiar dishes such as chimichangas and tamales from Mexico, Cuban sandwiches and baklava from Greece.
Accompanying German sausages, potato salad and sauerkraut in Tallahassee, was tabbouleh, cucumber salad, empanadas, and chicken flautas along with meatball subs and fried chicken. For dessert, there was tiramisu along with pound cake.
The Tampa office enjoyed a feast that included a 1905 salad from Columbia, empanadas from Mexico, mojo pork from Cuba, French cheeses, and Vietnamese egg rolls to name a few. They also featured well-loved food from the states including jambalaya, hamburger cheese dip, fried chicken and a potato casserole.
"The focus on food was a fun way to bring attention to the varied cultures and diverse backgrounds we represent," said Kaye Daugherty, Director of Human Resources and Legal Recruitment at the firm.
"While we come from many different parts of the country and the world, our continued focus on using and melding these differences to enhance our relationships and office environments is a huge part of what makes RK a great place to work," she said.