New RumbergerKirk Associates Are Sworn In
New RumbergerKirk Associates Are Sworn In
RumbergerKirk is pleased to congratulate Kaitlyn Chomin and Phoebe Thomas who each passed the Florida Bar exam and recently were sworn in.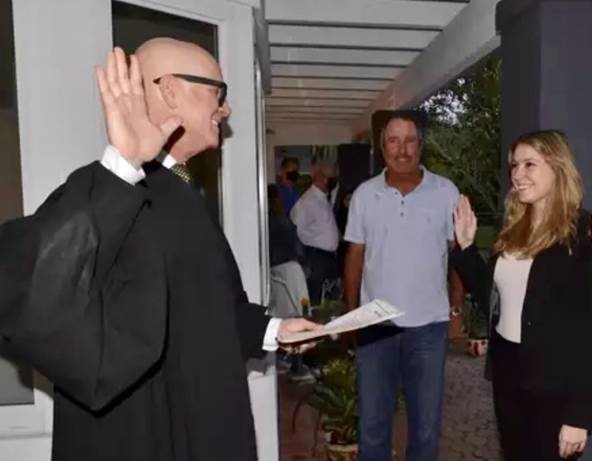 Phoebe Thomas will be working in RumbergerKirk's Miami office. She graduated from the University of Miami School of Law and will be practicing in the area of casualty litigation. She was sworn in by Miami Dade Circuit Court Judge William Altfield. Judge Altfield, who lives down the block from where Phoebe grew up, graciously agreed to administer the oath in his back yard.
Kaitlyn Chomin is working in the Orlando office in the practice area of casualty defense. She graduated from Samford University Cumberland School of Law and was sworn in by Ninth Judicial Circuit Judge Margaret Schreiber.