For the Love of our Troops
For the Love of our Troops
RK Ships Valentines and Essentials to Troops
RumbergerKirk loves our military troops! In honor of Valentine's Day, we shipped 39 boxes to military men and women serving overseas in Africa, Israel, United Arab Emirates, Afghanistan and Iceland last week. The packages were filled with valentines sharing messages of appreciation and support, personal care items, snacks, drinks and candy.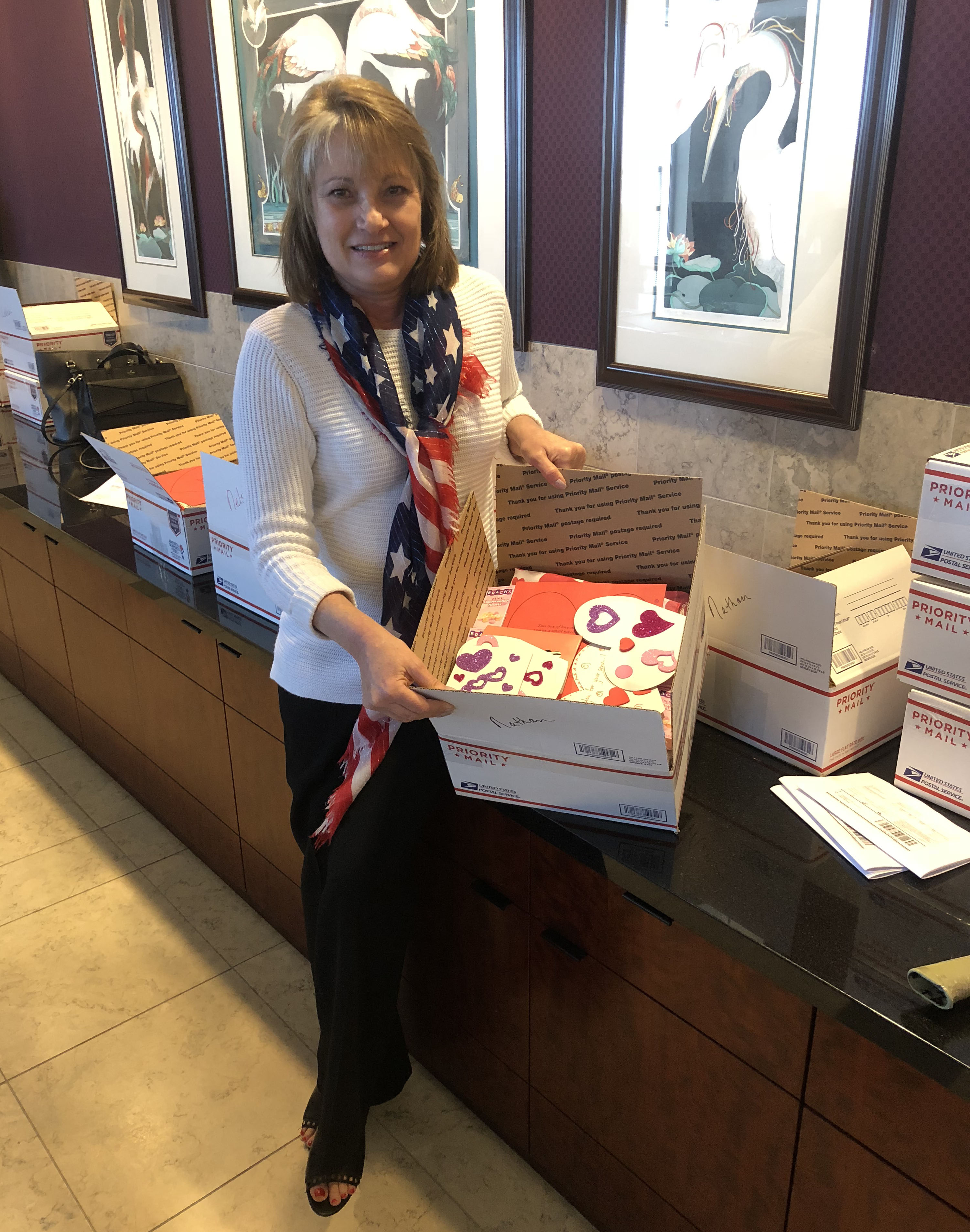 "I'm so thankful for the support of the firm and our staff who donate all of the supplies and shipping for the packages," said Lisa Griffin, Legal Assistant to Managing Partner Frank Sheppard, who has been coordinating these shipments every 2-3 months for the past nine years.
Lisa began this labor of love when her own son was serving in the U.S. Marines and told her that many in his troop were not receiving care packages or much mail from home. "That broke my heart, so the Rumberger family stepped in and started donating supplies for not only my son's unit, but many others. It's been so fulfilling that we just haven't stopped," she said.
In the last nine years, RK has sent more than 1,000 care packages across the globe.
Whether sent during holidays, or just because, the boxes always include comfort items and essential supplies that can be difficult or expensive to obtain such as razors, shaving gel, deodorant, toothbrushes, toothpaste and baby wipes, which are often used in place of a shower.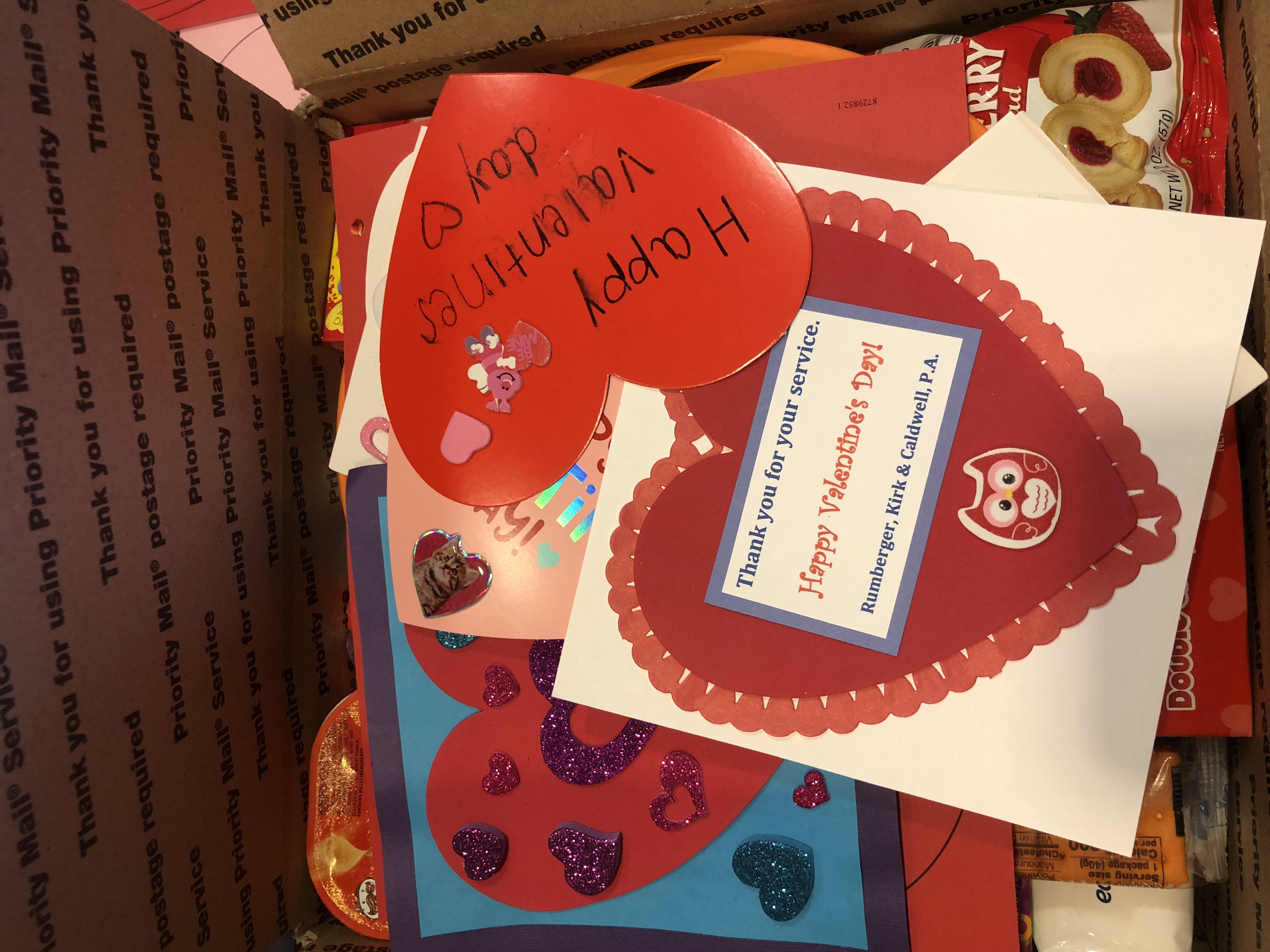 In addition to the essentials, the firm has sent a number of special shipments over the years. One shipment included baby powder for Marines to help keep their walking paths safely marked, another included coffee for helicopter pilots to help with their long days and nights and another included towels because they are considered a luxury item. There have been shipments with freezer pops, Oreo cookies and s'mores, as well as dinner boxes as an alternative to MREs and movie night boxes to help combat boredom and homesickness.
"We hope the packages offer some joy and comfort to those men and women who are serving our country far from home and missing their loved ones this Valentine's Day," said Lisa.
Special thanks to our friends from OrangeLegal and Milestone Reporting who helped pack the boxes and to Mateer Harbert for donating supplies for the project.