Future Lawyers Look Impressive at the 2020 National Trial Competition
Future Lawyers Look Impressive at the 2020 National Trial Competition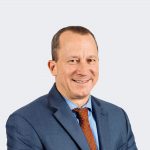 Tampa partner Rob Blank served as the presiding judge during the semifinal round of the 2020 National Trial Competition-Region 6 last week.
"I like to judge mock trial competitions to see the rising young trial advocates our law schools are currently producing. These young advocates are our future trial lawyers, especially the advocates who are skilled enough to make it to the semifinal round of the National Trial Competition Regionals," said Blank about the competition.
"I was honored to be asked to serve as the presiding judge for this round, and was very impressed by the future lawyers handling the trial over which I presided. Having also recently judged the Chester Bedell Mock Trial Competition last month, I am convinced our profession is in good hands," he added.