How I Made Partner: 'Be True to Yourself,' Says Ligianette Cordova in Law.com
How I Made Partner: 'Be True to Yourself,' Says Ligianette Cordova in Law.com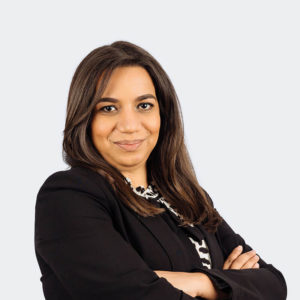 Ligianette (Gigi) Cordova shares advice for becoming partner in the Law.com "How I Made Partner" series on May 5, 2023. In addition to offering advice for those seeking to become partners, she shares some of the challenges she faced along the way, lessons learned and how her work mindset has served her well.
Instead of trying to be like someone else, she says "Be true to yourself. For example, figure out litigation styles and methods that work for you, such as ways of relating to others in the legal community—including clients, judges and other lawyers." This also applies to networking and building relationships. "Your personality makes you unique and others will appreciate your authenticity."
Gigi shared that a combination of factors led her to being elected partner including client work, business development activities and community and firm involvement. "I believe being a well-rounded person who genuinely cares about the success of my clients and others helped me build a successful legal career," she added.
Her work mindset to exceed client expectations has also led to Gigi's success. "By being creative and innovative in the approach to a client's case, I have been able to find different alternatives that better meet my client's needs and more effectively accomplish my client's goals. This mindset has led to increased client satisfaction and loyalty."
She also stresses the importance of good mentors. "Find more experienced attorneys who you connect with personally that will help you reach your professional goals." She explained that through her own mentors–Administrative Partner in Miami Scott Sarason and Partner Mike Holt–she learned how to take command at the outset, use varying approaches to reach resolutions, keep a calm demeanor in the face of adversity and maintain her integrity and values in the legal profession.
"Sometimes attorneys make the mistake of not realizing how important it is to collaborate. The practice of law is complex and requires attorneys to combine their specialized knowledge in order to service their clients effectively," she said.
Gigi shared that she faced challenges as a Hispanic woman. "I found it challenging to navigate the legal field when Latinas in the legal profession suffer the lowest representation of any racial or ethnic group as compared to their overall presence in the national population. This reality only motivated me further to help other Latinas navigate the legal field."
Read the full article (subscription may be required)