How to Cultivate a Positive Workplace Culture
How to Cultivate a Positive Workplace Culture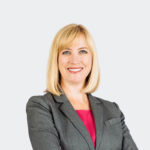 At the Florida Educational Negotiators General Meeting on January 31, Sally Culley outlined steps to create a positive workplace culture.
In a positive workplace culture, employees embrace differences, support one another and are collaborative. Some key points Culley shared:
Training provides the opportunity to communicate workplace policies both during the onboarding process and periodically for all employees.
Follow policies to ensure that employees are treated fairly and consistently. Treating some employees differently than others causes conflict (and may lead to discrimination claims).
Strong communication creates connection.
Strong leaders create, communicate and implement a clear vision of the type of workplace that is expected and what the shared goals are.
When the team is working toward shared goals, there is more collaboration, teamwork and motivation for excellence.