My Father's Best Advice: Don't Miss the Serendipitous Moments, Orlando Sentinel
My Father's Best Advice: Don't Miss the Serendipitous Moments, Orlando Sentinel
Managing Partner Frank Sheppard's daughter–Elyse Sheppard–wrote a guest commentary for the Orlando Sentinel on Friday, August 13 sharing his best advice.
In the commentary, she said, "My father has given me tons of advice over the years, but one message will always stand out: 'Don't be so high-strung that you miss the serendipitous moments of life.'"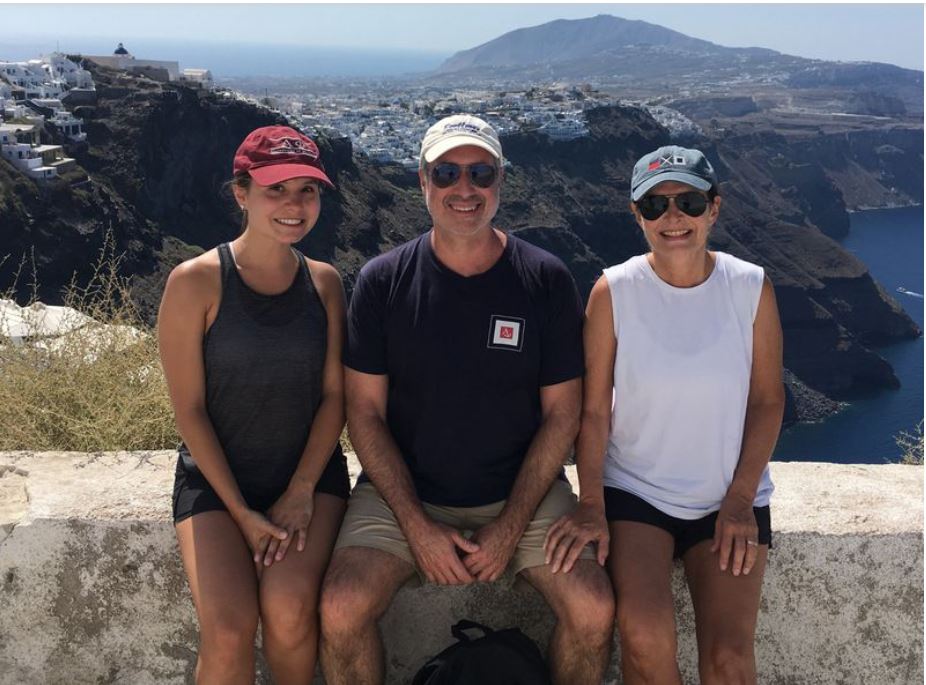 The message came while the family was visiting the Greek island of Poros and Elyse set the scene by describing her mom is the one who keeps the family on schedule during vacations while her dad turns into an "adventure-seeking version of himself."
"He loves squeezing as many new experiences into a vacation as possible, which, as you can imagine, runs into conflict with my mom's attention to time and schedule," she wrote.
On the day he shared his truism, the family was taking a three-stop day cruise from Athens to Hydra, Poros and Aegina. They were given a very strict schedule for when to return to the boat at the end of each island stop. As they were racing back to the boat on Poros, they were overcome by the "sweet aroma of homemade baked goods" and had less than 10 minutes before the boat would depart. Despite her mother's urgent wishes, they stopped in the shop for their first taste of Greek baklava on the trip. The magnificent taste of sweet honey, crunchy nuts and warm flaky pastry remains as strong a memory as the advice Frank shared with his daughter as they ran to the boat eating the baklava.
"There's something magical about the unexpected — those little moments in life where a seemingly uneventful moment in time turns into a memory. If I combine my mother's agenda-setting with my dad's vacation-mode behavior, I come to this simple guiding principle: find purpose, be responsible, but be willing for life to intervene in the sweetest ways," wrote Elyse.
Elyse Sheppard is a 2020 graduate of the University of Virginia and 2016 graduate of Bishop Moore Catholic High School in Orlando. She works for a public relations firm in Washington, D.C.