New Video Series Examines the Judge's Role in Addressing Unprofessionalism, Florida Bar News
New Video Series Examines the Judge's Role in Addressing Unprofessionalism, Florida Bar News
Henry Latimer Center for Professionalism's on-demand video CLE 'your Honor' is a 'brutally honest' look at the problems that exist and how best to address them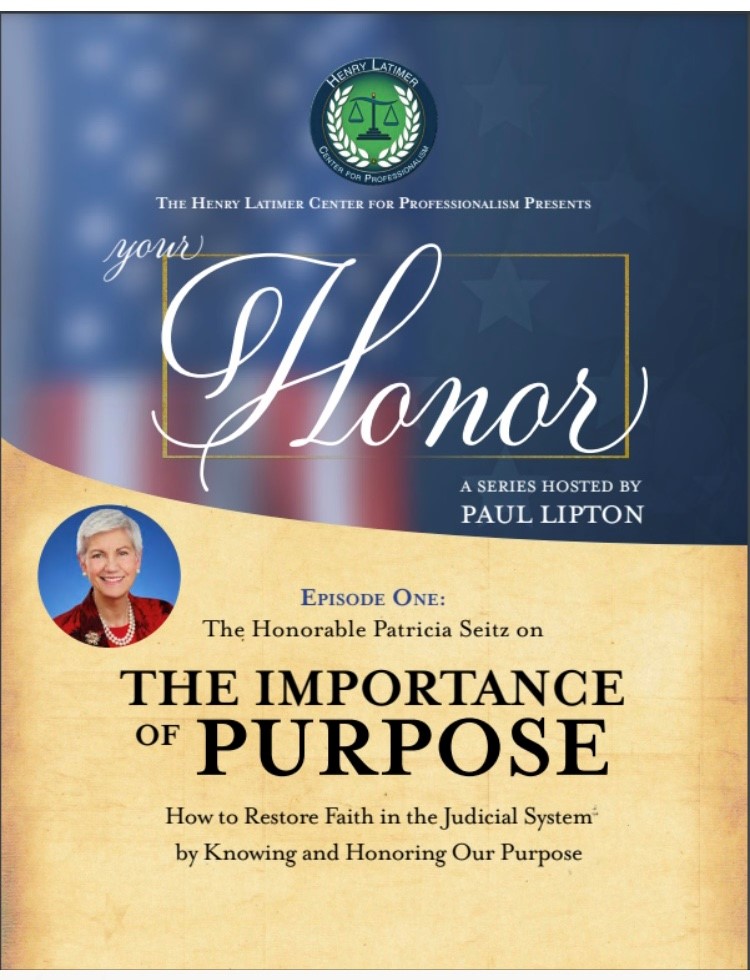 In an article published by The Florida Bar News, 'your Honor' host Paul Lipton and Rebecca Bandy, director of the Henry Latimer Center for Professionalism, discuss the new video series.
"The provocative series will feature some of the most respected and celebrated lawyers and judges in the state candidly talking about professionalism and how to address unprofessional and uncivil behavior," said Bandy in the article. The first two episodes feature Lipton interviewing Senior U.S. Southern District Judge Patricia Seitz and First Circuit Judge Ross Goodman.
"We typically address these issues from the bottom up, beginning with law students, then working our way up to judges," Bandy said. "In this series, we are featuring legal professionals with vast experience who generously accepted our challenge to reflect on the profession and their careers and be brutally honest about what problems exist and how to best address them from the top down."
Lipton shared that the concept of the series is rooted in the idea of "passive injustice." If judges do nothing to fix the professionalism and civility problems before them, are they actually contributing to them?
"your Honor" is available on the Henry Latimer Center for Professionalism's website.