Orlando Business Journal Honors Larry Smith with the Diversity in Business Lifetime Achievement Award
Orlando Business Journal Honors Larry Smith with the Diversity in Business Lifetime Achievement Award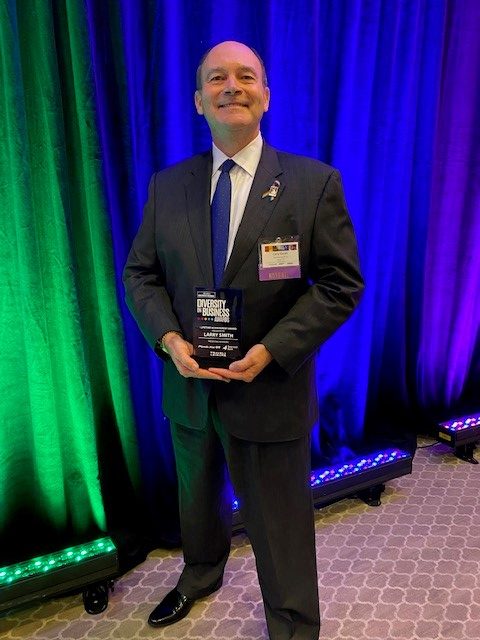 Larry Smith was honored with the Lifetime Achievement Award during the Orlando Business Journal 2022 Diversity in Business Awards ceremony on June 9, 2022. He was selected for the top honor among a select group of 14 honorees. Larry has spent more than 20 years using his voice to represent and speak up for the LGBTQ+ community by challenging Florida's legal profession to include sexual orientation in their discussions on professionalism and diversity long before the courts began expanding rights for the community.
Over the years, Larry has advocated for the LGBTQ+ community in many ways. He helped found the second LGBTQ Voluntary Bar Association in Florida and became its president. He stood on the steps of Orlando City Hall to call the City Council to amend its Human Rights Ordinance to protect its gay citizens from discrimination in housing, employment and public accommodations. A lot of firsts followed, and as a result, Larry has been honored with many awards over the years, often as the first openly LGBTQ recipient.
"As we celebrate Pride Month and reflect on the journey that was inspired by the Stonewall Uprising in June 1969, we can see the impact of the work of individuals such as Larry and applaud his ongoing efforts to further diversity, equity, and inclusion," said Frank Sheppard, RumbergerKirk managing partner.