"Peep It Up" Spring Care Packages are Blooming with Goodies for Troops Serving Overseas
"Peep It Up" Spring Care Packages are Blooming with Goodies for Troops Serving Overseas
52 packages filled with spring time treats and supplies were shipped from the Orlando office to 6 units of military troops serving overseas in the Middle East and other remote destinations. In addition, the Miami office shipped 21 boxes and Tampa shipped five. The Birmingham and Tallahassee offices supported the Orlando effort.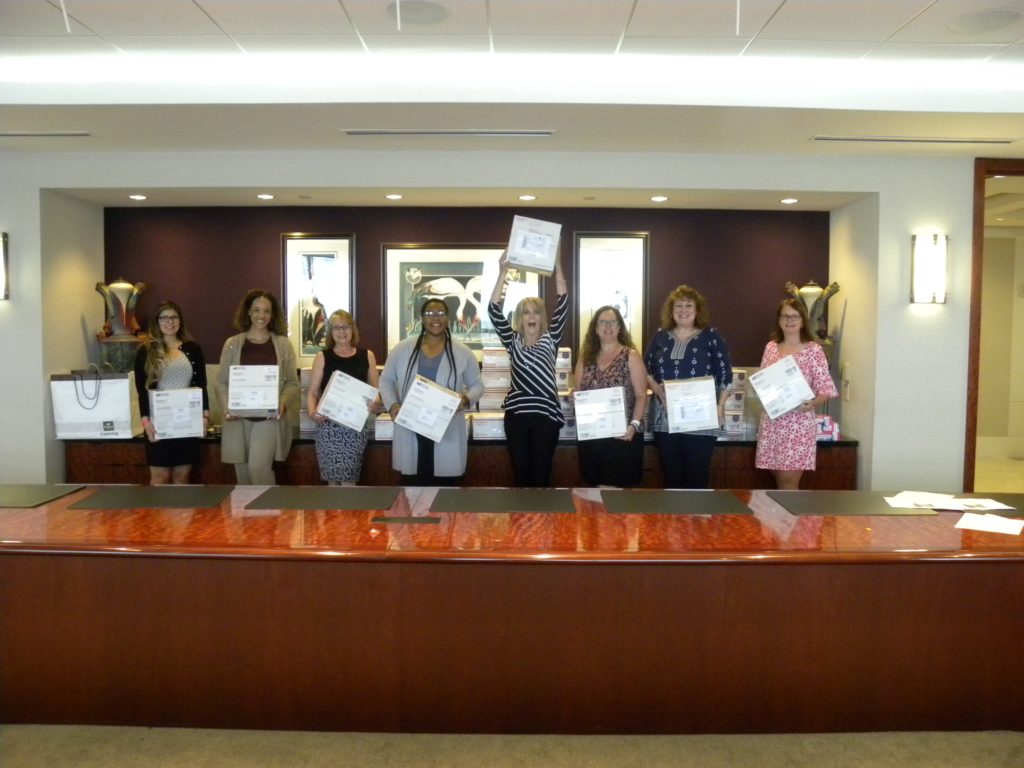 The care packages include personal hygiene items such as deodorant, baby wipes, razors and other supplies that are difficult to get in the remote locations in which the troops serve.
The springtime boxes were especially bright as each box was filled with "Peeps," brightly colored marshmallow candies shaped like chicks, bunnies and other fun shapes along with other springtime favorites.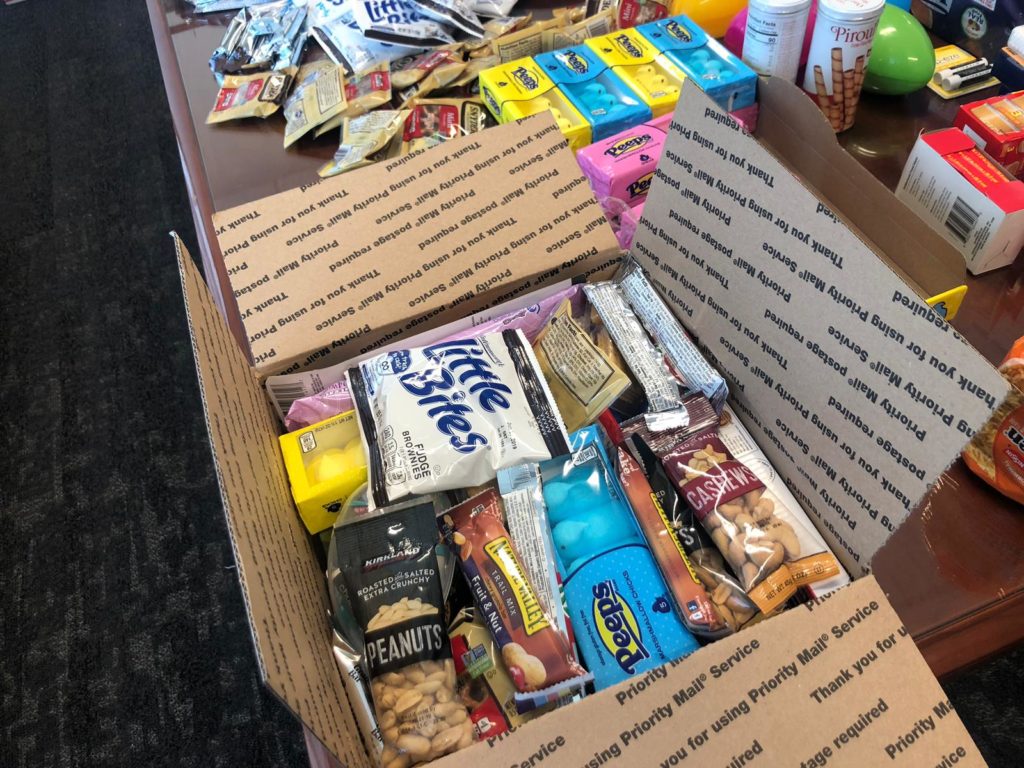 "We also include snacks, chips, socks, drink mixes, magazines, and books meant to lift the spirits of troops who spend so much time away from home," said Lisa Griffin, legal assistant at RumbergerKirk who began this program more than 10 years ago and coordinates shipments 3-4 times a year.
"It takes a village to make this happen every time," she said. "We really outdid ourselves today and I couldn't be more thankful to our great big fantastic RK Village who donates supplies, money to cover purchasing additional supplies and shipping, and their personal time to pack boxes during their lunch hours," she said. We had help packing and preparing the boxes today from our friends at Mateer, Milestone Reporting, Orange Legal, City of Sanford and other individuals who just wanted to help," she continued. "All of our offices participate in this effort by supporting our endeavor in Orlando, but also by coordinating their own shipments like in Miami and Tampa this time. I'm just so glad that we're able to do this for our troops as I know how much it means to them that we are thinking of them and appreciate their service."

Our Miami office put together 21 boxes to ship to troops overseas! Special thanks to those who helped pack the boxes: Mercy Martinez, Marialys Rodriguez, Lisa Matchette, Mayte Arocho and Annette Hurst.