2023 Law Day
FSU Turnbull Conference Center
Representatives from Voluntary Bar Associations Debate During North Florida Law Day Celebration
Representatives from Voluntary Bar Associations Debate During North Florida Law Day Celebration
As part of the national celebration of Law Week, Legal Services of North Florida, the Legal Aid Foundation of Tallahassee, and The Florida State University College of Law jointly hosted a Law Day celebration on Tuesday May 2, 2023 to recognize attorneys and judges for their service in the Second Judicial Circuit. As part of the celebration, local voluntary bar association members participated in a lively debate centered on the American Bar Association's 2023 Law Day theme, "Cornerstones of Democracy: Civics, Civility, and Collaboration."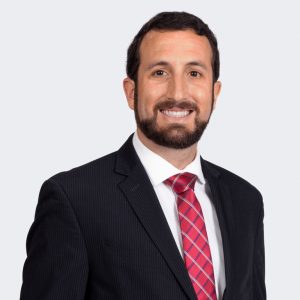 RumbergerKirk attorney Jeffrey Grosholz participated in the debate representing the Federal Bar Association. Other participants in the debate included:
Florida Association of Criminal Defense Lawyers: Michael MacNamara, General Counsel to the Honorable Jessica J. Yeary, Public Defender for the Second Judicial Court
Florida Government Bar Association: Megan Silver, Executive Director & Administrative Law Judge at the Division of Administrative Hearings
Tallahassee Bar Association: Erin Tilton, Shareholder at Stearns Weaver Miller
Tallahassee Barristers Association: Louis Jean-Baptiste, Attorney at Webster + Baptiste Attorneys At Law PLLC
Tallahassee Women Lawyers: Winifred Acosta, U.S. Attorney for the Northern District of Florida
The debate was moderated by Justice Daniel Couriel.
Every year in May, Law Week is celebrated with National Law Day events throughout the country. Law Week and Law Day, originally proclaimed by President Eisenhower in 1958, celebrates the justice system and its role in democracy.