Richard Greenberg: A Lifelong Outdoorsman Bleeds Garnet and Gold and Specializes in Defending the Livelihood of Fellow Attorneys
Richard Greenberg: A Lifelong Outdoorsman Bleeds Garnet and Gold and Specializes in Defending the Livelihood of Fellow Attorneys
Richard Greenberg, a partner in RK's Tallahassee office, is just as comfortable tackling the great outdoors as he is tackling his professional licensure and criminal defense cases in court. Growing up in the picturesque charm of Tallahassee, Richard has always enjoyed the outdoors. As a boy scout, he spent plenty of time camping and he recalls traveling as a teenager to the Boundary Waters in Minnesota to canoe and camp. Boundary Waters is a popular preservation and wilderness area where visitors flock to canoe and fish on its many lakes. "We canoed from one lake to another had to portage (carry) the canoes between lakes," he remembered.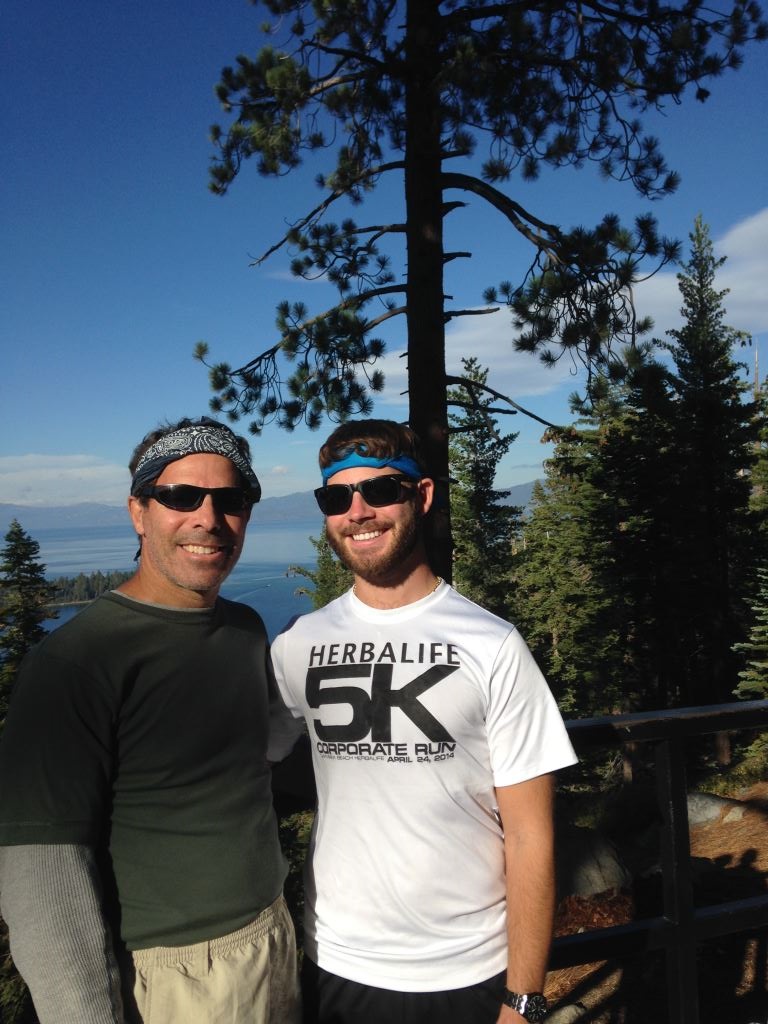 Richard still enjoys camping and hiking, but he also has added golfing, whitewater rafting, and mountain biking to his list of hobbies. "I haven't done as many trips as I'd like, but I was able to go with my son and a friend to Lake Tahoe a year and a half ago. We biked on the Flume Trail. While it wasn't as steep as I had expected, it was fairly narrow along the edge of the cliffs. You could definitely get hurt. In a couple of spots, you could fall down a couple of hundred feet onto the rocks below. We also hiked Mt. Tallac. We were there at the end of September and there was quite a bit of snow as we went up the mountain. I was wearing shorts and my legs got cut on the rocks because my feet went through the powdery snow covering them," he said. "It was still worth it because the views were absolutely incredible."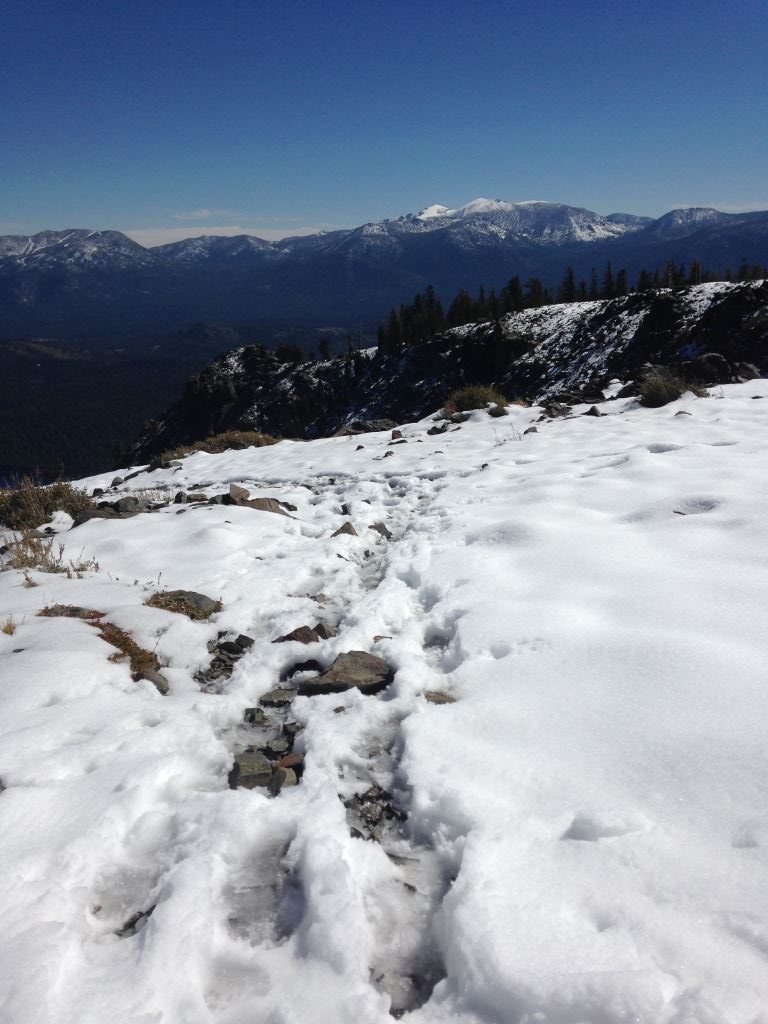 Another place where the views are incredible is Hawaii, one of Richard's favorite places to travel. "It's a very special place where you can go from beach to mountain in 30 minutes and get a totally different experience," he said. "I especially enjoyed playing golf there and experiencing the natural beauty of the place."
Growing up in Tallahassee means growing up a Seminole fan. "I remember going to games as a young boy and then later selling hot dogs, peanuts and Cokes at the stadium to make some money. I've always loved the Seminoles. When I went to the University of Georgia for law school, it wasn't a stretch for me to become a Georgia fan since they were just as anti-Gator as I was. I also cheer for Alabama because my wife is from there and my mother attended school there," said Richard.
Living in Tallahassee offers more than just great sports rivalries. Known for its rolling hills and sprawling live oak trees covered in Spanish moss, Richard says he enjoys the change of seasons that Tallahassee offers and that it is still a relatively small town compared to most of Florida. "There are still canopy roads, farms, plenty of land for horses, and large plantations north of town where thousands of acres remain undeveloped, but there also has been massive changes and development around Florida State," he noted. "It's a small town, but it's a fun and exciting place to live."
Richard also noted that Tallahassee provided a great place for him and his wife of 33 years to raise their children. "Our son, the oldest, works as the director of a nonprofit in Miami and our daughter lives in Nashville working for a company doing bookings for music artists," said Richard proudly.
Living in the state capital is also important since part of Richard's practice involves working with state government. "I work with state agencies and organizations located here, so it's helpful to live here," he admitted.
In addition to representing professionals in licensure matters before state regulatory bodies, Richard represents attorneys in grievance matters before The Florida Bar and represents Florida Bar applicants in proceedings before the Florida Board of Bar Examiners. He also provides letters of advice on legal ethics issues and serves as an expert witness on legal ethics. "I was drawn to this area of practice from my early work as an assistant staff counsel for The Florida Bar in its Tampa office," noted Richard. "I began my legal career as a public defender in Tampa, and that work led me to focus part of my practice on criminal defense," he continued.
When an attorney or other professional's livelihood is at stake, it's imperative that they turn to an experienced attorney for help. "People need to ensure they have someone in their corner who knows the rules and understands the best approach to take," said Richard. "It's so difficult to not take things personally and be very defensive and aggressive in the response. Instead, it's best to have someone who can offer an objective view and understands the process and procedures at play," he explained.
Richard admitted that one of the biggest challenges in these cases is working with people used to being in charge, making decisions, and advising others on how to handle a case. "All of a sudden, they have to be the client and that can be very hard for some attorneys," Richard noted. "My role is to listen to them and get their expertise and input and then draw upon my 30 plus years of experience to explain to them what they need to do and why."
One thing Richard has learned throughout the years is that no area is immune from complaint. "Family law can be a big area and source of complaints, as well as criminal law, but really no area is exempt," said Richard. "Because bar complaints can arise in a wide variety of practice areas, I usually have my client prepare an initial draft of his or her response to the complaint because they know the facts and their area of law best," explained Richard. "Once that draft is complete, I tailor it to the bar discipline process and make sure it addresses the issues pertinent in bar disciplinary cases."
Richard stays on top of changes in the rules and trends that are taking place as cases are being decided so that he can keep his colleagues well informed. He often speaks to attorneys and law students about professionalism and ethics. "Attorneys are often focused on their own areas of practice and I feel my role is to keep them informed of our own rules and profession trends."
According to Richard, one of the biggest areas of complaint is a failure to communicate. "Whether it's with clients, opposing counsel or whoever needs to be communicated with about a case, not returning calls or answering letters will result in a complaint," noted Richard. "I advise attorneys to keep their clients informed of what is happening with the case and what the attorney is doing, etc. Most of all, it's imperative to be a professional in the way you act at all times."
There are a number of reasons why complaints and ethics violations have grown over the years. "First, there are so many more attorneys, even though the population has grown, the ratio of attorneys to the public has escalated and, therefore, you would expect the number of complaints to escalate as well. Also, there are more law school graduates than there are openings for lawyers. Many graduates can't find a job, so they open their own office with no guidance, prior experience, or mentorship and that can lead to problems," noted Richard. "In addition, technology has played a factor. While there are many benefits to technology, there are also many complaints and violations that arise from inappropriate emails or emails being sent to the wrong person, etc. With so much electronic correspondence, there is a lack of personal contact and the increase in anonymous interactions can lead to problems. So much takes place without direct face-to-face interaction that people might say or do things they wouldn't otherwise do," he explained.
Another rewarding aspect of Richard's career is the time he spends representing bar applicants. "I enjoy helping upcoming lawyers go through the bar admission process which can be onerous with requests for information and explaining different things in the applicant's past. I enjoy helping applicants prepare for their hearing before the board of bar examiners because it is stressful and intense. Applicants need to be prepared factually to answer board questions, but also need to know the best way to approach and answer the questions. Unlike any other area of practice where there are specific rules of evidence and procedure, these hearings can be pretty wide open. The first hearing (investigative) is like a very formal job interview. While the Bar exam measures knowledge of subject matter, the character and fitness requirement is based on everything in the applicant's past—from work and school history to any arrests or mental health issues. All are fair game to see if the applicant has any character flaws or an issue the board feels reflects adversely on the person's ability to be a member of The Florida Bar," said Richard.
Considering his work in ethics and professionalism, Richard is most proud of his excellent reputation among the judges and lawyers he has worked with on both sides of the aisle. He is currently the treasurer of the Florida Association of Criminal Defense Lawyers and will be serving as president beginning in June 2018. "It's been such a great experience to be involved in a number of legal organizations where I'm able to stay informed on what is happening in the field as well as make great friends around the state who have similar interests. In our business, it's imperative to always be learning and on top of changes in the law and how it affects the work we do," he said.