Rumberger Presented With Military Mission Flag
Rumberger Presented With Military Mission Flag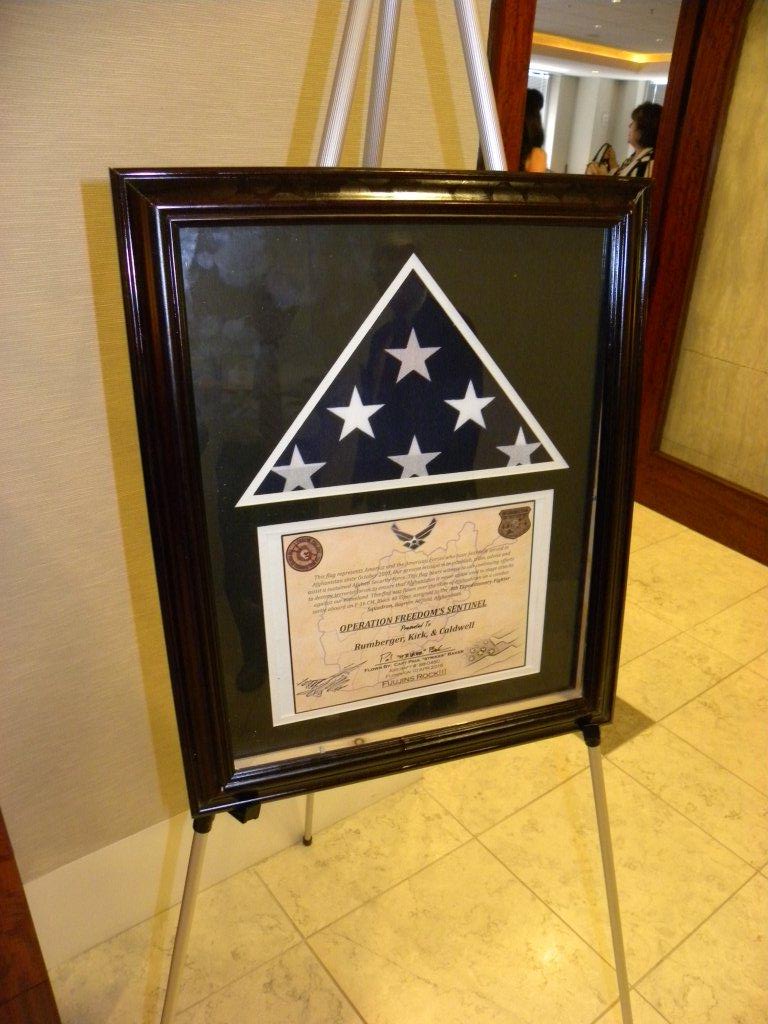 At RumbergerKirk, giving back to the community and members of our military is a huge part of our culture. Attorneys and staff spend months gathering some of the items that we all tend to take for granted, while our troops in remote parts of the world often go without. Hundreds of travel size toiletries, candy, snacks, magazines, clean socks, coffee and other goodies are collected and shipped out every couple of months to different military units.
After a recent shipment, Rumberger was thanked for the Troop Pack and Ship efforts by receiving a flag which was flown on a mission over Afghanistan by Captain Paul "Striker" Baker on April 10, 2015. The Plaque is on display in the Orlando office.
RumbergerKirk provides litigation and counseling services in a wide range of civil practice areas including product liability, commercial litigation, construction, real estate, intellectual property litigation, securities litigation , labor and employment law, bankruptcy, insurance coverage, professional liability and administrative law. Offices are located in Orlando, Tampa, Miami, Tallahassee and Birmingham, Alabama.