RumbergerKirk Welcomes Karen Garcia as the Firm's New Director of Human Resources and Legal Recruitment
RumbergerKirk Welcomes Karen Garcia as the Firm's New Director of Human Resources and Legal Recruitment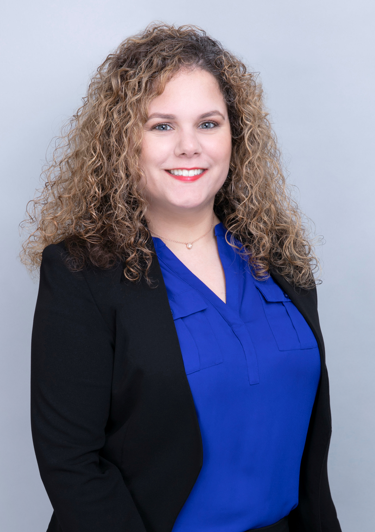 Orlando, Fla., August 17, 2022– RumbergerKirk welcomes Karen Garcia as the director of human resources and legal recruitment. Based out of the Orlando office, she will oversee all human resource functions firmwide and work closely with the firm's leadership team. Garcia will assist with recruiting and hiring for attorney positions, oversee the associate mentorship and professional development programs, administer the Summer Associate Program, implement firm human resource policies and procedures, and ensure compliance with federal, state and local employment laws and regulations.
"Karen is an accomplished human resources professional who has a wide variety of experiences that will be beneficial to our growing firm," said Managing Partner Frank Sheppard. "She has a solid understanding of law firm human resource needs and we're very fortunate to have her on our team."
Prior to joining the firm, Garcia served as the chief human resources officer at the Osceola County Clerk of Court & Comptroller, where she handled the strategic planning and direction for the human resources department and provided managerial oversight for all human resources management functions. In addition, she has 10 years of experience working in a law firm environment.
Garcia earned her undergraduate degree from the University of Central Florida and her graduate degree in human resource management from Rollins College.
"I am thrilled to be joining RumbergerKirk. I was drawn to the cohesiveness of the firm as well as its commitment to diversity and professional development. I'm looking forward to contributing to the firm's continued success by recruiting top talent and being involved in the firm's diversity and inclusion committee, as well as the associate mentorship and summer associate programs," said Garcia.
RumbergerKirk provides litigation and counseling services in a wide range of civil practice areas, including product liability, commercial litigation, construction, real estate, intellectual property litigation, securities litigation, labor and employment law, bankruptcy, insurance coverage, professional liability and administrative law. Offices are located in Orlando, Tampa, Miami, Tallahassee and Birmingham, Alabama.