RumbergerKirk Promotes Three New Partners From Its Miami Office
RumbergerKirk Promotes Three New Partners From Its Miami Office
MIAMI, Fla., February 1, 2023 – RumbergerKirk announces three attorneys from its Miami office—Ligianette (Gigi) Córdova, Justin Guido and Melissa Softness—have been elected partner, effective today. The new partners are expected to further strengthen the firm's successful casualty litigation practice area.
"These lawyers not only possess the outstanding legal abilities, integrity and professionalism required to succeed at RumbergerKirk, but they also demonstrate the strong work ethic and excellent firm citizenship we expect of our partners," said RumbergerKirk Managing Partner Frank Sheppard. "I am very pleased to welcome Gigi, Justin and Melissa into the partnership and look forward to their long and rewarding careers with the firm."
Gigi Córdova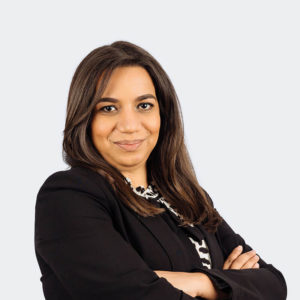 Gigi Córdova focuses her practice on casualty litigation, representing clients in negligence claims involving personal injury. Since joining RumbergerKirk, Córdova has been a leader and an outstanding mentor to the younger associates in her practice area. In addition to demonstrating her skill with casualty matters, she has had notable success in handling cases involving insurance fraud.
Before entering private practice, Córdova served as a law clerk for the Honorable Migna Sanchez-Llorens of the Eleventh Judicial Circuit Court and also as an assistant general counsel for the Office of the General Counsel for the Eleventh Circuit.
Córdova graduated from the University of Miami with a degree in English and Political Science before attending law school at Florida International University (FIU) College of Law. At FIU, she was on the Dean's list and won several awards on the moot court team before graduating in 2012.
"Becoming a partner at RumbergerKirk is a tremendous honor for me. I have learned from the best judges and lawyers in our country," said Córdova. "I look forward to serving as a mentor to the next generation of lawyers and continuing to serve as a zealous advocate and trusted advisor to our clients."
Justin Guido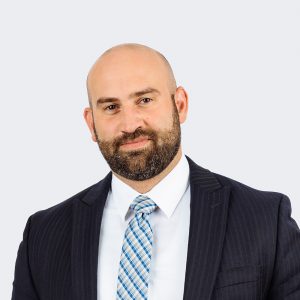 Justin Guido focuses his practice on casualty litigation involving claims of personal injury and negligent security. He represents businesses in all aspects of litigation from inception of suit through trial. Additionally, Guido holds the accreditation of Certified Information Privacy Professional from the International Association of Privacy Professionals. In this capacity, he provides consultations to businesses, particularly within the hospitality industry, on information management practices.
Prior to joining RumbergerKirk, Guido was an Assistant State Attorney with the Miami Dade State Attorney's Office where he gained substantial trial experience.
Guido graduated with a Bachelor's degree in History from George Washington University before going to law school at Pace University where he graduated cum laude in 2013.
"I am proud and humbled to be elected partner. I look forward to continuing to litigate with a team of talented attorneys in a collegial environment," said Guido. "I view my ascension to partnership as an amplification of the skills I developed as a senior associate. A strong work ethic will enable me to contribute to the firm's ongoing success and continued mentoring will help develop the next generation of partners at the firm," he added.
Melissa Softness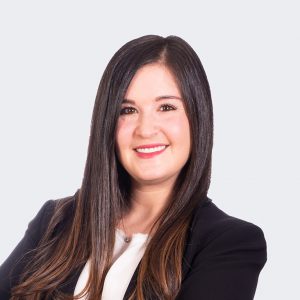 Melissa Softness focuses her practice in the areas of casualty litigation as well as product liability and employment and labor. She represents clients in the manufacturing, distribution, retail, automotive, boating, marine and personal watercraft industries throughout Florida against negligence and product defect claims. She also represents employers against claims of employment discrimination and retaliation.
Before joining RumbergerKirk, Softness gained extensive trial experience working at the Office of the State Attorney for Miami-Dade County and in civil practice where she furthered her trial experience in both state and federal courts.
Drawing on her trial experience, Softness teaches trial skills to law students by serving as a faculty member at the Kessler-Eidson Program for Trial Techniques at Emory University School of Law.
A 2012 graduate from Emory Law, Softness was on the Dean's list and received awards from both the Emory Mock Trial Society and the Emory Moot Court Society for her excellent performance. She graduated cum laude from the University of Florida with a Bachelor's degree in Political Science.
"I am excited for the opportunity to play a more integral role in the continued success of RumbergerKirk and hope that I can give back all that my colleagues here have given me," said Softness. "I feel so fortunate to have found a professional home where I get to do what I love and keep learning from incredible attorneys."
RumbergerKirk provides litigation and counseling services in a wide range of civil practice areas including product liability, commercial litigation, construction, real estate, intellectual property litigation, securities litigation, labor and employment law, bankruptcy, insurance coverage, professional liability and administrative law. Offices are located in Orlando, Tampa, Miami, Tallahassee and Birmingham, Alabama.