Rumberger's Cookin' Counselors Cook Up Some Serious Chili
Rumberger's Cookin' Counselors Cook Up Some Serious Chili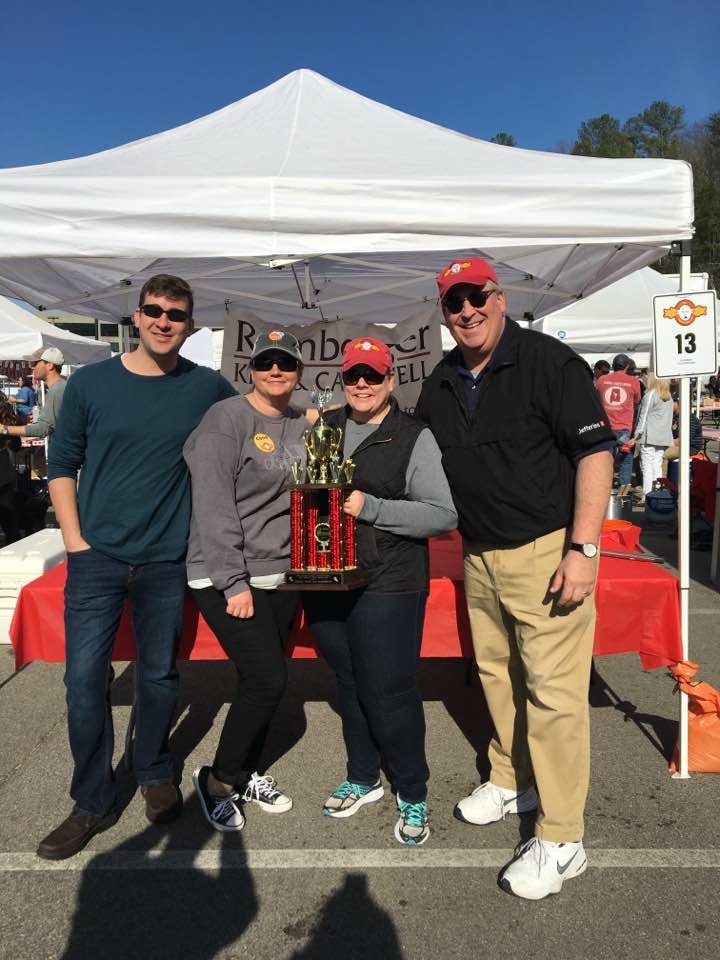 Congratulations to RK's Birmingham Chili Cook-off Team—Scott Williams, Rebecca Beers, Fred Clarke, and Leah Downer—for being awarded third place at the 13th Annual Exceptional Foundation Chili Cook Off. Competition was fierce this year with 120 teams cooking for a top spot. The event continues to grow each year and attracted 12,000 attendees and raised an estimated $350,000—more than it has ever raised in previous years.
"We have a great recipe from Scott Williams," said Rebecca Beers. "In addition to ground beef, we use a smoked, spicy sausage that gives the chili that extra something," said Rebecca. "It's an Alabama-made product that is a local favorite," she added.
It must be something special because Scott Williams has entered the contest 12 of the 13 times it's been held and has brought home five trophies including a first place, 2 second place and 2 third place trophies.
"It's a great event and we enjoy raising money for a wonderful organization," said Scott.
The Exceptional Foundation is a non-profit organization that provides social and recreational activities for individuals with special needs. Daily programs include field trip outings, competitive sports teams and various social events. The overall daily goals of The Exceptional Foundation are to enhance the lives of its participants through a variety of activities and to provide a community for the mentally challenged population and their families.
Just like any great chili recipe, all of the right ingredients make this event an annual favorite in Birmingham. Start with a great cause, add in a caring community of sponsors and participants, delicious chili to taste, live music and great weather and you'll have a recipe that can't be beat. It's no wonder the event continues to break records year after year.